Scarlett Johansson: Divorce with her husband Romain Dauriac after Two Years of Marriage!!….. Scarlett Opens Up About Dating After Split!!!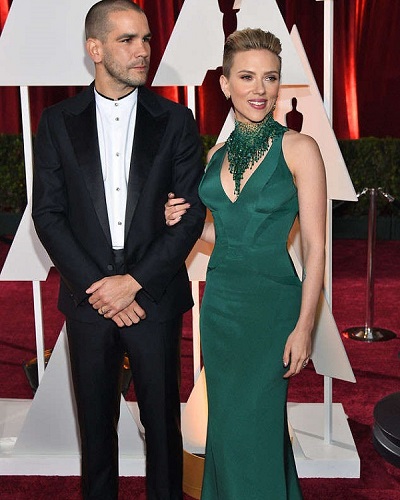 Scarlet Johansson is best known for her role in Avenger and has a great history in the Hollywood industry but recently she has been in the sad part as there has been a divorce with her husband Romain Dauriac. She has recently spoken about her marriage and about dating after the split!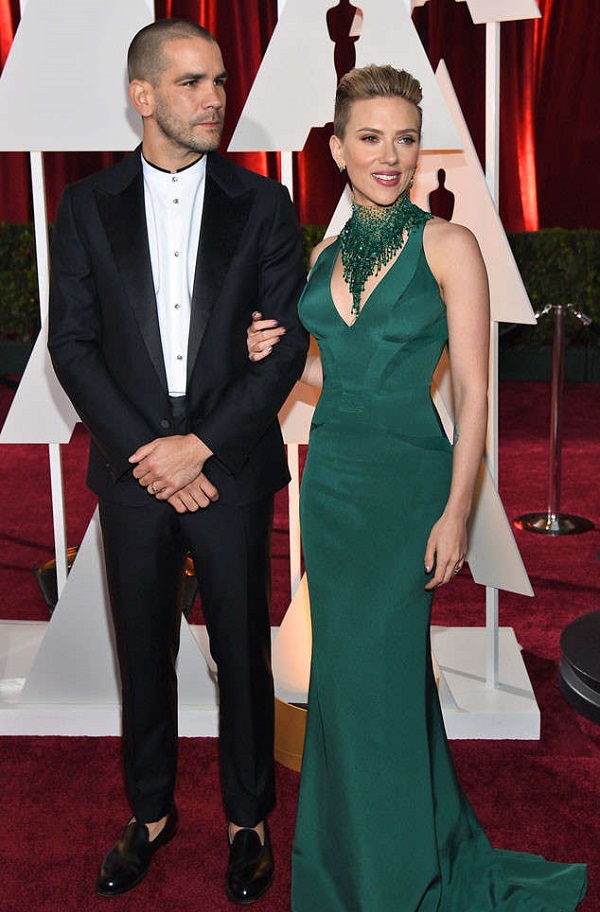 Scarlet about dating
Scarlett Johansson is dating Colin Jost amid her split from estranged husband Romain Dauriac. In 2019, Colin proposed to her and are currently engaged.
The Avengers star candidly discussed her love life during an appearance on Howard Stern's SiriusXM show Monday, March 27.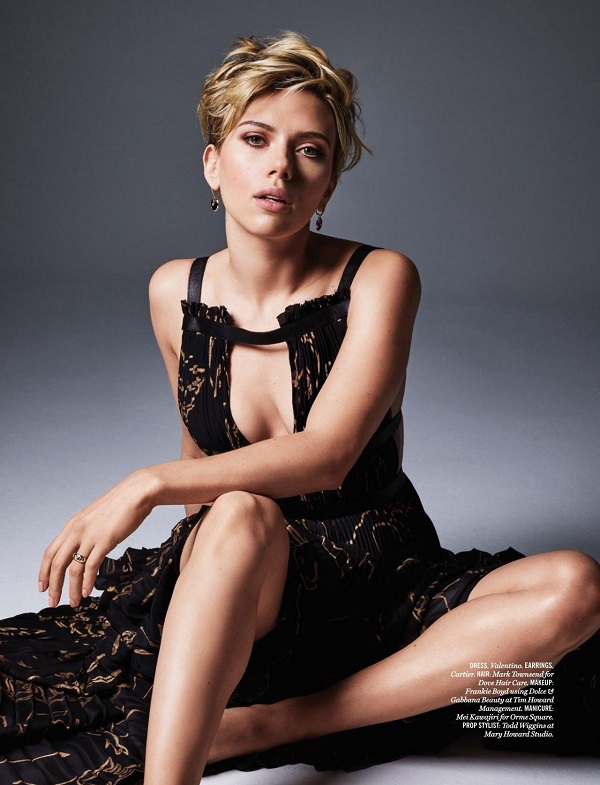 Us Weekly had confirmed in January 2017 that Johansson, 32, and the French journalist were finishing their two-year marriage. The couple had tied the knot in October 2014 and have a  daughter Rose, 2.
"I'm on guard because I have a young daughter. That's something I'm more concerned about."
Stern, 63, tried to make a new match for Scarlett by bringing up some of his A-list pals, including Orlando Bloom, John Stamos, David Spade and Louis C.K.
"A lot of comedians I know have a dark side, though. I don't need any darkness, I think I've got a lot on my plate right now, but I'll let you know."
Split After Two Years of Marriage
Scarlett Johansson and her French husband, Romain Dauriac, have called it quits recently.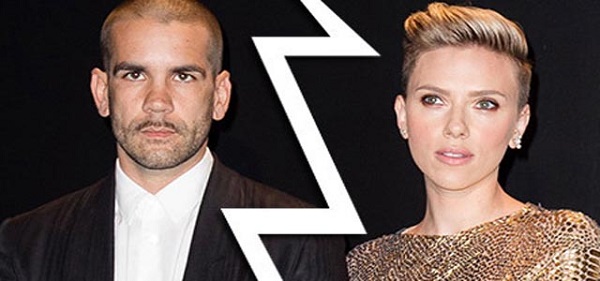 A source revealed:
"They've been separated since the summer,"

"Scarlett initiated splitting up and made the decision, she felt like they didn't have much in common as far as lifestyle."
The 32-year-old actress was an attendee at the women's march in Washington, D.C., on Saturday, where she was sighted without her wedding ring.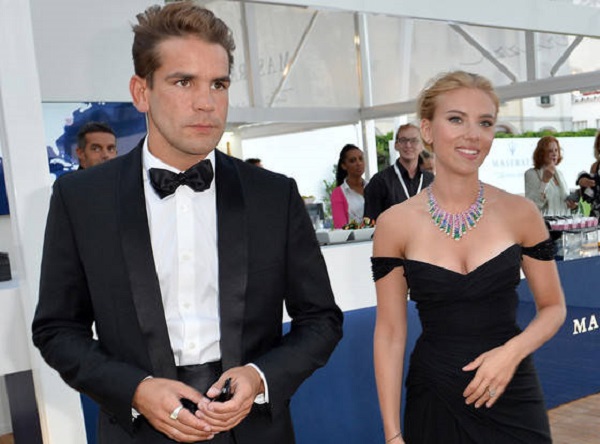 A source in Dauriac's circle told PEOPLE:
"I've been expecting this for some time. Romain and Scarlett have never made sense to me. They aren't equals. There's always been something wrong with this picture."
Johansson and Duriac began dating in 2012 and were first spotted together having a lunch date in New York City in October 2012. By the following September, she had on her finger a vintage Art Deco style sparkler that implied the couple's engagement.
She said:
"We met through friends in Paris, It was very romantic. And we became friends. When I'd come back to Paris I would see him. We started dating. He tells me that he learned English in one night! 'I barely spoke English when we met,' he said. I don't remember that at all. I felt like we were [always] talking the same language, Maybe it was the language of love."
You may like to read Alexandra Keating, daughter of former PM of Australia, Paul Keating is dating British film director Rupert Sanders!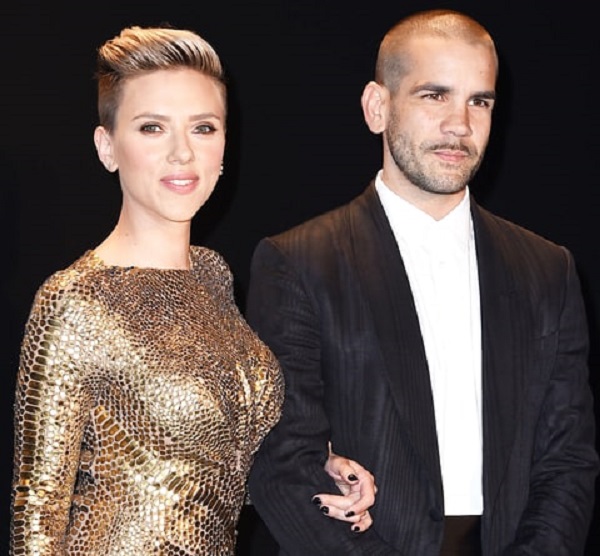 The actress and the journalist secretly tied the knot in 2014 shortly after the arrival of their daughter, Rose Dorothy.
Johansson told PEOPLE after their engagement in 2014 that she was impressed with Dauriac's charm and intellect,
"I love his brain more than anything, he does all the sweet gestures for me. He's a gentleman."
The two, however, continue as business partners: They are co-owners of the popcorn brand Yummy Pop.
Johansson and Dauriac were seen together in December 2016 for the grand opening party of their Yummy Pop popcorn store at the famed Theatre du Gymnase in Paris.
Previous Relations
The Sing star had other exes which include Jack Antonoff, Josh Hartnett, and ex-husband Ryan Reynolds  and she does have a surprising celebrity crush.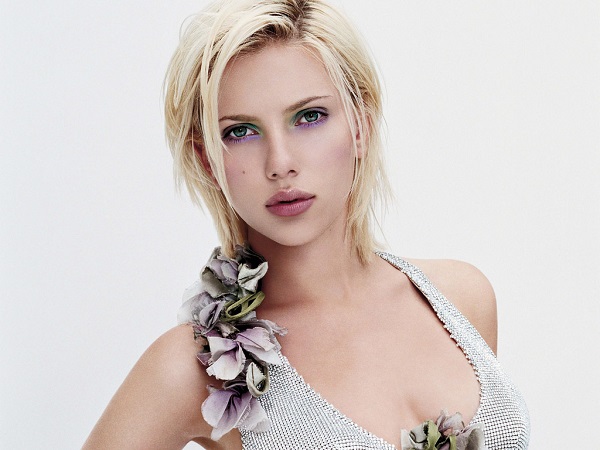 "[Gordon Ramsay is] the hottest guy right now in the world,"
she gushed.
She also has a thing for famed chef Anthony Bourdain, too.
She cracked:
"There's a running theme."
Also read Actress Scarlett Johansson is engaged to comedian Colin Jost
Short Bio on Scarlet Johansson
Scarlet Johansson is an American actress and singer. She is one of Hollywood's highest-grossing actresses of all time in North America, with her films making over $3.6 billion. In 2016, she added another $1.2 billion to that box office record, being the highest-grossing actor of the year. More Bio…
Short Bio on Romain Dauriac
Romain Dauriac is a former French journalist. He is the owner of an independent advertising agency in France. He was formerly the editor of the French magazine Clark. He is best known as the ex-husband of famous American actress Scarlett Johansson. He rose to fame after marrying her. More bio…