Scarlett Lee: Despite annoying judge Simon Cowell twice, she came second in 2018 X factor season! Where is she now?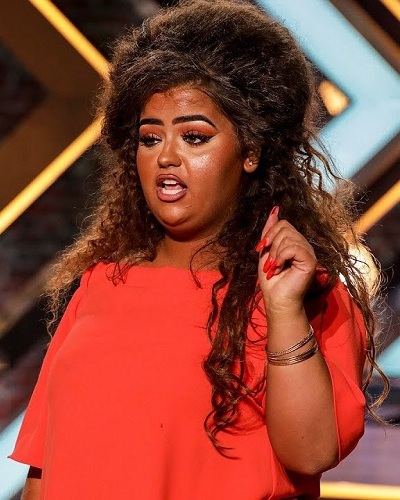 Scarlett Lee first appeared on X Factor 2017. But she annoyed judge Simon Cowell with her singing. And she was eliminated soon after from that season. Later, she did not despair and reappeared the next year and came second place on that season. Nothing much was written about her after that. Where is Scarlett Lee now? Is she married?
Scarlett Lee and her time on the show X Factor
Scarlett Lee always nurtured a dream to sing on the popular show X Factor. She was working as a makeup artist and appeared first in 2017 for audition on the show. She brought along with her pictures of Simon which she said she drew when she was 7 years of age.
She sang her first song on the show but Simon stopped her midway and said:
"This was annoying."
She sang a second song but Simon did not like that too. He said:
"There's parts of your voice I literally couldn't bare."
But she was persistent and not losing hope came back the next year again on the show. She managed to impress Simon with her second song this time and was on the show until she came second place on it.
Where is Scarlett now?
In 2018, a fire burnt down Scarlett's family home. She also suffered some eye injuries. Scarlett and her family lost everything they had in this fire. Simon helped the family as much as he could. And later in 2018, she announced that she will be releasing her album soon. She also started her won plus-size clothing line. And her recent posts reveal that she was in the studio doing some recording of music. She posted on her Instagram for her 116.8k followers on 14 June 2020:
"I'm in the studio tomorrow.. with everything being so close to you all listening what do you think it will be? What genre are you expecting from me? ????????• lashes by @lindseyhackettmua ."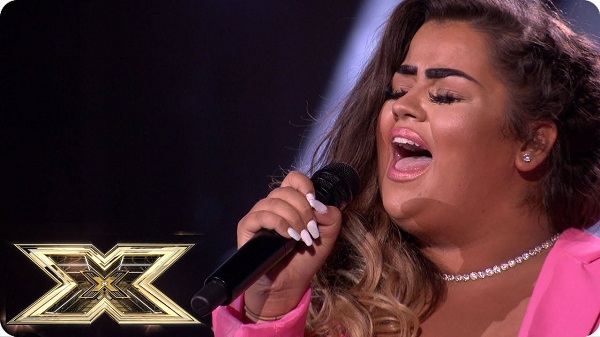 Of course, Scarlett has stuck to her dream and not let it go. Hope her music sees the light of the day soon.
Is Scarlett married?
Surrey's X Factor star Scarlett is 22 years of age now. Last year in August 2019, she wed her boyfriend Nathan Shaw in Epsom in Surrey. 400 people attended her wedding ceremony. She was wearing a stunning light pink-colored dress while her beau was in a blue suit. Her dress has a huge veil and a long trail. After the service at Christ Church in Epsom Common, the couple posed for pictures for the camera. Nathan gave the cameras a thumbs up sign. Another X Factor star, Nicole Lawrence gave a performance at the reception. Love Island stars Nathan Massey and Cara De La Hoyde were also guests at the wedding. There were 11 page boys and bridesmaids at the wedding.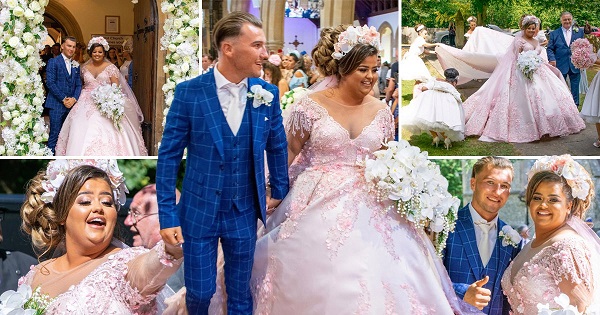 The couple had dated for four years and in January 2019, Nathan proposed to her at her grandparents' graveside and she said yes.
Click the link ahead to read more on Honey G, former gay X factor contestant. Where is she now?