The Science behind period blood face pack by Brittani Labouff! Would you give it a try?
Is period blood face pack good for skin?
Brittani Labouff revealed the reason behind her silky soft skin – period blood face masks
She claims that it makes the skin smooth and silky
---
Who does not covet beautiful flawless glowing skin? Brittani Labouff is here to fulfill the wish of silky soft skin. The Las Vegas resident makes a period blood face mask on the first day of her cycle every month. Brittani revealed that she collects the menstrual blood in a cup, before applying it to her face with a brush.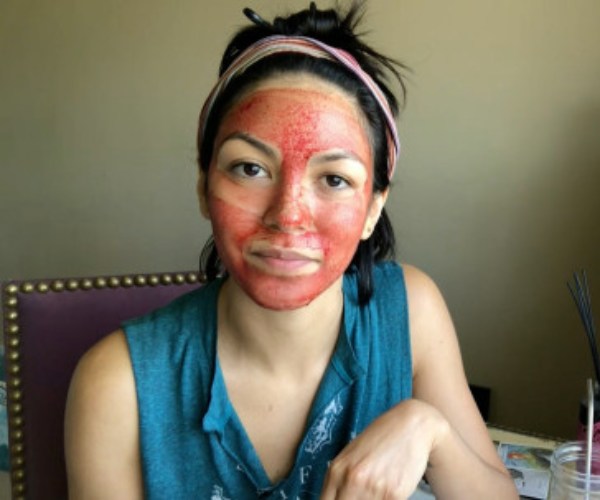 What does the period blood face pack do?
Brittani Labouff credits period blood face masks which she has named 'moon blood masks' the reason for her silky smooth skin. She also encourages people to rethink their views on menstruation. Labouff said,
"What has society taught us to feel about this monthly cycle? That it's an inconvenient, painful, messy, smelly, annoying, laborious thing. So much so that now there are birth control methods that can be implanted into someone that ebbs their flow completely – while the implant is in place."
For Brittani using this face, the pack is being able to practice reclaiming her power. She added,
"For me, this is practice to reclaim my power. To wear my creative potential and honour the divine feminine energy within me, that is awakened to the connectedness in all life, all things, and how all things are birthed through the mother archetype. We are intelligent, creative beings capable of change, growth, birth, life and death."
Her experiment began around a year ago when she collected the blood on her first day of the period using a moon cup. Then she applied the blood with a brush and left it for 15 minutes before rinsing it off. It left her skin deepened, energetic connection to soft and silky skin.
Also read New Neighbors Selena Gomez and James Charles talks about Rare Beauty over facetime! Know about her relationship status and net worth
How is the response from followers to Brittani Labouff?
Brittani Labouff has supportive followers but her moon blood masks received a mixed response. She thanked those who supported her on her mask while some people were offended. Labouff made a disclaimer that she is not a dermatologist and her face mask is not for everyone.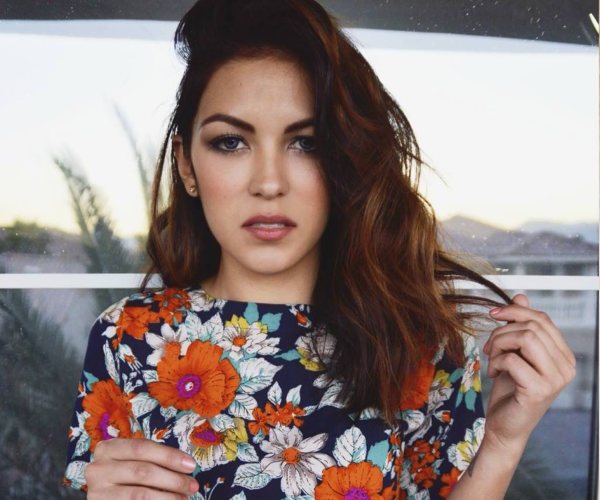 Brittani revealed that she stores her blood for the future sometimes and recommends using blood from the day one harvest for face masks.
Also read Who is Leilani Mohenoa? All about her parents, education, pregnancy with boyfriend Payne Haas, arrest of Payne, social media, quick facts, and biography