Scooter Braun Finalizes Divorce From Yael Cohen Less Than 1 Year After Their Split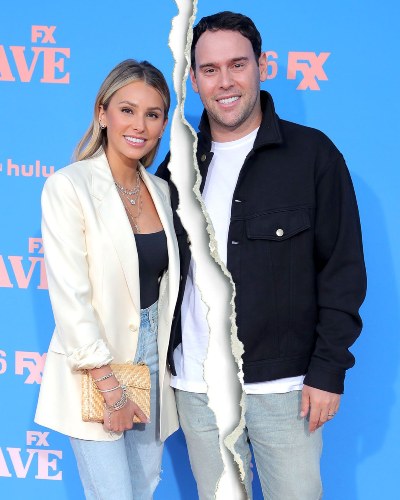 Scooter Braun and Yael Cohen are officially divorced as updated on September 20, 2022.
Here are the things that are settled while the divorce got finalized.
Learn about the relationship timeline of the estranged couple.
---
Scooter Braun, 40, and Yael Cohen, 35, ​finalized their divorce on September 20, 2022, while Braun can keep his major properties on the basis of their prenup agreement.
Who will have Legal Custody of the Children after the divorce?
Scooter Braun and Yael Cohen have joint legal custody of their three children, Levi Magnus Braun, 6, Hart Violet Braun, 4, and Jagger Joseph Braun, 7. As per the divorce settlement agreement, the duo has had joint custody of the child agreeing to pay Yael spousal support and child support too.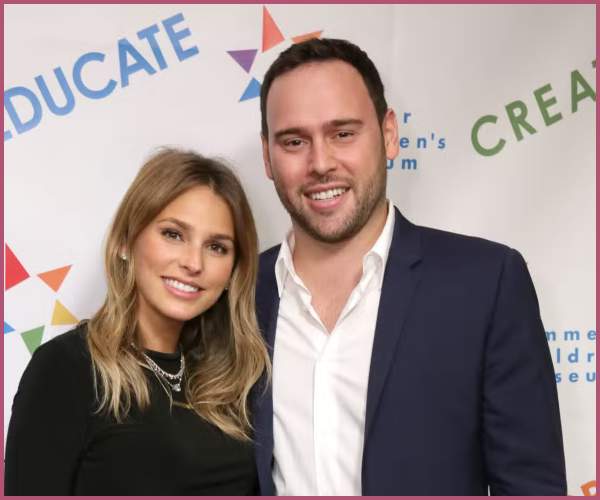 Braun is going to pay Cohen a total of $60,000 in child support per month. It includes, $12,000 for 7-year-old son Jagger, $18,000 for 5-year-old son Levi, and $30,000 for 3-year-old daughter Hart. Apart from this, Scooter is also responsible for the children's medical and dental insurance.
Also, Read 'Vampire Diaries' star Paul Wesley has Split with his Wife Ines after Three Years of Marriage!
When did Scooter Braun and Yael Cohen split?
Scooter Braun and Yael Cohen split in 2021 while the split speculations were done in July. Despite the separations news swirling, the music executive has wished his wife a happy 7th anniversary the same month.
Immediately after the separation of the music mogul and his wife, the terms of prenup of the couple were recalled. It greatly assisted the couple while dividing these assets. Braun has received several of their properties, over 100 pieces of artwork, several cars, four golf carts, and one electric scooter on the basis of the prenup.
The celebrity music manager, who works for singers like Justin Bieber, Ariana Grande, and Demi Lovato had filed for divorce in an LA court after parting ways with Yael, The two were officially granted the divorce on September 20, 2022.
Also, Read Inside Raymond Santana and Deelishis Relationship History; Marriage, Divorce, Accusations
Relationship timeline of Braun and ex-wife Yael Cohen
Scooter and Yael Colen were indeed a beautiful couple who were more like best friends but that thing failed to last forever. The two were romantically involved in the year 2013 as their togetherness is noted after their January 2014 engagement.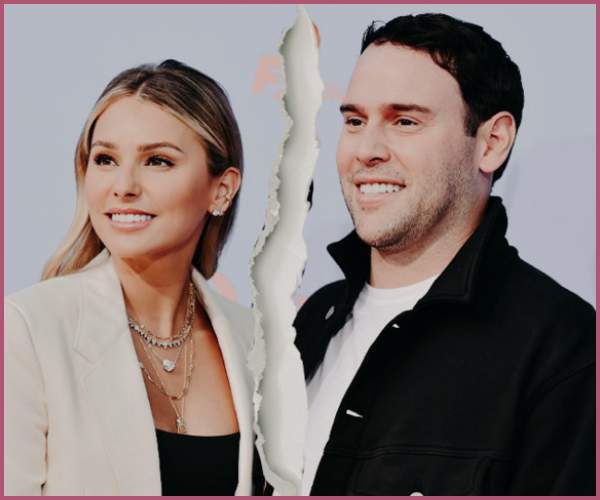 Braun had then kneeled down to propose to Cohen, the CEO and founder of the charity health organization F— Cancer. The former lovebirds were engaged at his Los Angeles home in January 2014 only to marry in July 2014  in Whistler, British Columbia, Canada.
The couple is now divorced shortly after they completed their seven years of marriage on July 6, 2021.  Scooter and Yael's divorce came after they had irreconcilable differences after co-parenting three children.
They welcomed their first child, a son named Jagger Joseph Braun in 2015 and then a son, named Levi Magnus Braun in 2016. In addition, the former loving pair also gave birth to daughter Hart Violet Braun in 2018.
Also, Read Adam Woodyatt finalized divorce from separated wife Beverley Sharp after two years of split
Why did Scooter Braun and Yael Cohen divorce even after sharing immense love at the beginning?
Scooter Braun and Yael Cohen were living together even after they had parted ways for the sake of their kids in 2021. But Yael has already moved out by now. They have had struggles in marriage in 2020 as well when the couple confessed in March saying,
"I think it's just turning off the phone and being with each other, wherever that is. Sometimes that's at home and sometimes that's out, but being intentional and purposeful because that's our time."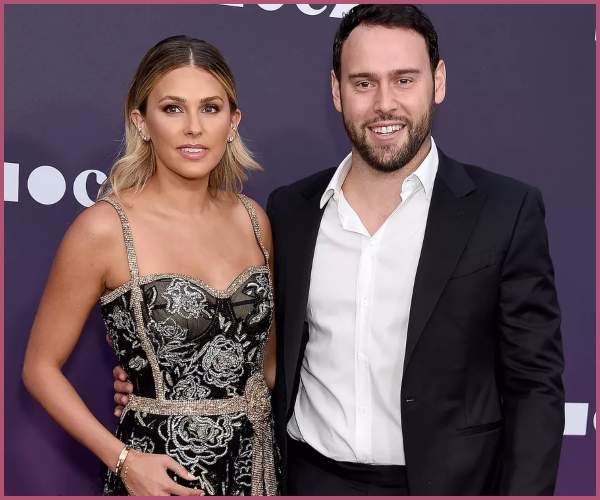 Yael Cohen and Braun made several efforts to make their conjugal life work throughout the years. According to her, she called it quit looking at the relationship's future,
"Sometimes things are going to have more attention and sometimes things are going to have less attention, but knowing that we signed up for better or for worse and giving each other what we need in that moment. I look at everything through the lens of 20 years down the road."
Also, Read Are Scooter Braun and wife Yael Cohen separated?