Scott Disick: His bro-cation, his multiple female girlfriends and his ex-girlfriend's weekend outing! Read on it here!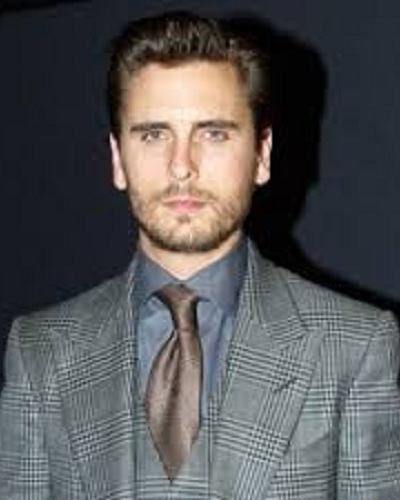 No females, please!
American entrepreneur Kourtney Kardashian's ex-boyfriend Scott Disick had a gala time this weekend. On 1st July 2017, he was seen hanging with DJ buddy Steve Aoki.
The two had a bro-trip in Miami. Steve Aoki posted a video about the fun the duo had. They were seen in the video smashing a cake into an unknown man's face.
Someone was also heard yelling:
"And … cut! Run, run, run, run, run,"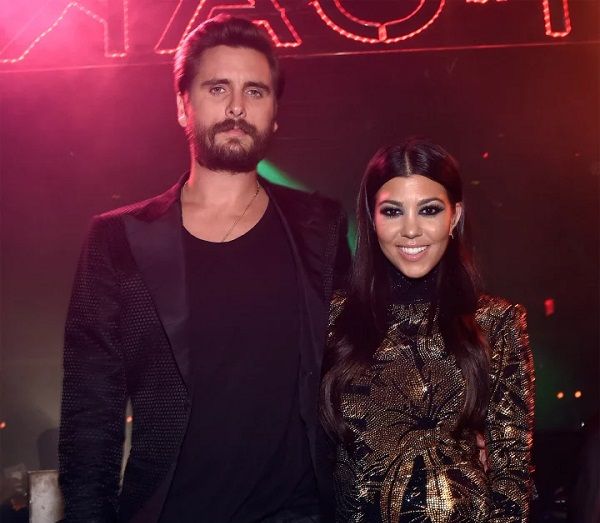 It seemed that they were shooting for something else besides the video to post on social media. Steve Aoki also shared another video in which he captioned 'Miami Lit AF'.
In this, the twosome was seen driving around in a convertible while Scott Disick was looking at his phone. Scott Disick and Aoki also uploaded a similar photo on their respective Instagram which shows both jumping high up in the air while on a yacht.
Scott Disick also uploaded another photo of him with three other friends on a charter boat in the warm waters of the Florida coast. He captioned this snap as 'Something new'.
This all-male enjoyment was a break from Disick's current routine of always being surrounded by and flirtations with girls. However, Scott Disick did FaceTime his pal Bella Thorne and flirted with her via the video link.
Scott Disick continues to make it obvious to the world that he is having a fun time with a bevy of beauty as well as his male pals.
Though Kourtney has decided to maintain a silence on Scott Disick's hard-partying ways, an insider has disclosed that she definitely is worried about her ex especially after his Cannes trip made headlines in almost all of the gossip tabloids.
Also read Scott Disick on Sofia Richie-Kylie Jenner friendship! Is he happy about it?
Back to the old ways…
Scott Disick was seen on 2nd July 2017 partying with a group of friends at the Seaspice boating club. He appeared very much relaxed and was having a happy chat.
This time, he was again surrounded by a few pretty scantily dressed girls. He was flirting with them and also planted a kiss on one of the blonde's cheeks. He was also caught ogling the blondes in bikinis.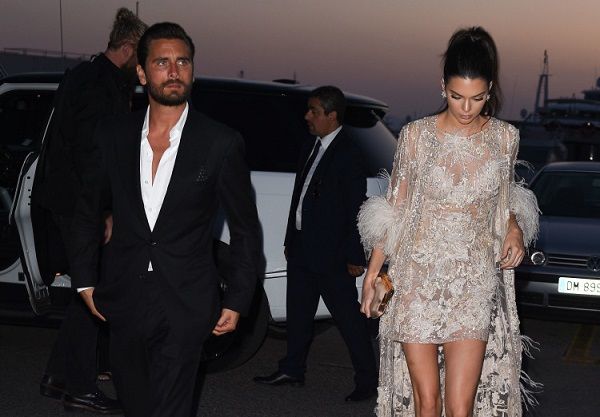 In front of him on a table was a bucket of ice that had costly wines and spirits. There was also a packet of cigarettes on the table which Scott Disick ignited and puffed on.
Scott Disick wearing a Hawaiian was in high spirits. Bella Thorne had a romantic escapade with Scott Disick in Cannes.
She initially backtracked after seeing and knowing about his flirting with other girls. However, she was back soon with Scott Disick and was seen enjoying quality time with him in LA later.
Kourtney's weekend with her new boyfriend
Scott Disick's ex Kourtney Kardashian was with her new beau Younes Bendjima in the picturesque coastal town of Saint-Tropez in France.
Kourtney Kardashian had worn black track pants with a white ripped tank top and a black bra underneath. She was seen walking around Saint-Tropez holding hands with Bendjima. She appeared to be in a good mood.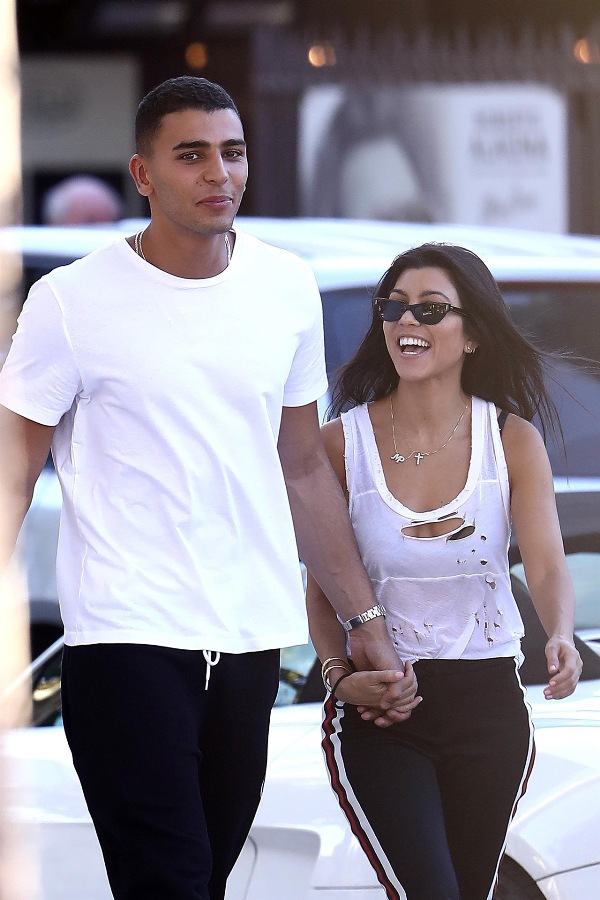 Kourtney also posted a photo on her Instagram of herself in a red phone booth. She captioned this snap as 'New phone who dis'.
It has been learned from reliable sources that though a bit concerned about Scott Disick's behavior, Kourtney Kardashian is not allowing it to affect her sleep, health, or life.
She only hopes that he is able to get the needed help soon. While both parents are partying, it is now known with whom the three children of the couple are spending the weekend!
Hope they do not lose their quota of love and warmth from their parents!
Also read Splitsville! Sofia Richie's father Lionel Richie does not approve of the relationship of his daughter with Scott Disick!
Short Bio on Scott Disick
Tall and handsome Scott Disick is an American businessman as well as a reality television star. He is best known for his appearance in the reality television series Keeping up with the Kardashians. He is mostly known for his on-and-off relationship with Kourtney Kardashian. More Bio…