They are back together again! Sofia Richie and Scott Disick spotted in Malibu together on the beach!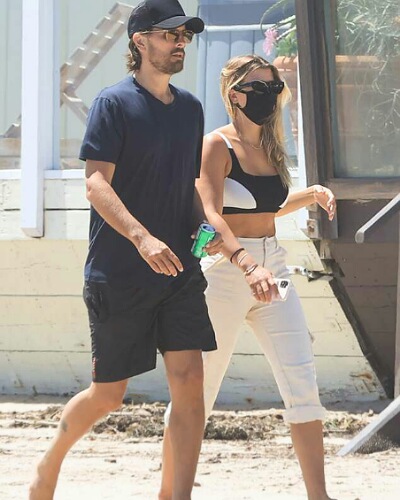 It was over a month back that the couple Scott Disick and Sofia Richie had split. But they are back together again. On 4th July 2020, the two were spotted on the beach in Malibu. Though the two had separated, they were in touch with each other. So it was more of a pause in their relationship rather than a break at that time.
Sofia Richie and Scott Disick in Malibu
The previous love birds Scott Disick and Sofia Richie were again spotted together. After their separation in the end of May 2020, this is the first time that the two were photographed together. They were on the beach in Malibu enjoying the sand and sun and water. This was on the independence day holiday.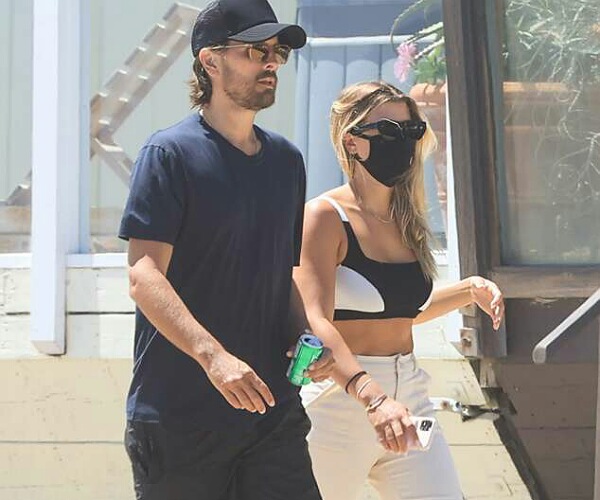 Sofia was wearing a face mask but Scott did not seem to be having on covering his face. They were walking on the beach. Sofia had let her hair loose and was wearing sunglasses. Scott had a can of drink in his left hand.
The two have yet to officially talk on their relationship status as of now.
The relationship and the split
Scott and Sofia have been together for over three years when they decided to give a pause to their relationship. In late May, the two separated. A source told E News:
"They are technically 'split' but Sofia has been in touch with Scott,"
The insider further said:
"There wasn't a fight or anything bad that happened between them, but Sofia simply wanted to do her own thing while Scott takes care of his health."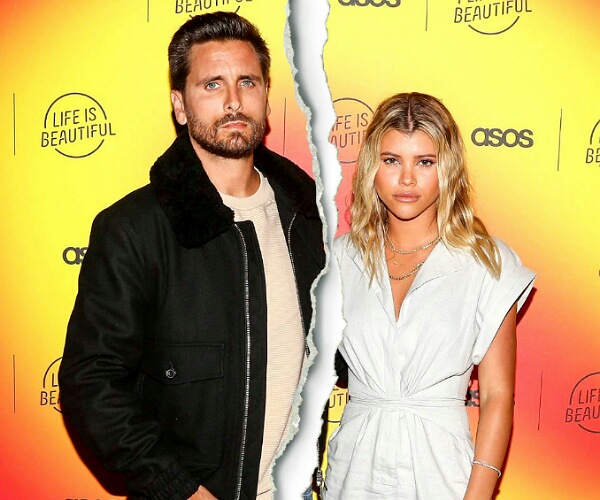 In the first half of May, Scott had entered into a rehab family briefly in order to heal some past traumas. But when he was in the rehab, a photo of him inside the center got leaked to the press. Scott left the facility after that. The source had revealed:
"Sofia thinks Scott has a lot on his plate right now and thinks it's best for them to be apart so he can focus on himself. She is only looking out for him and his best interest and it was primarily her decision for them to split. Sofia has been spending time with her family and has taken majority of her stuff out of Scott's house."
So there was a chance of the two recouping again. Therefore this beach reunion is not a total surprise to their fans and media.
More on their reunion
Besides, this beach togetherness, there are some other clues that the couple is back again with rekindled romance. On Monday, 5 July 2020, Sofia uploaded a photo on her Instagram of herself. She was wearing a sweatshirt of Scott's Talentless company. Below it was her cowhide swim suit from WeWoreWhat.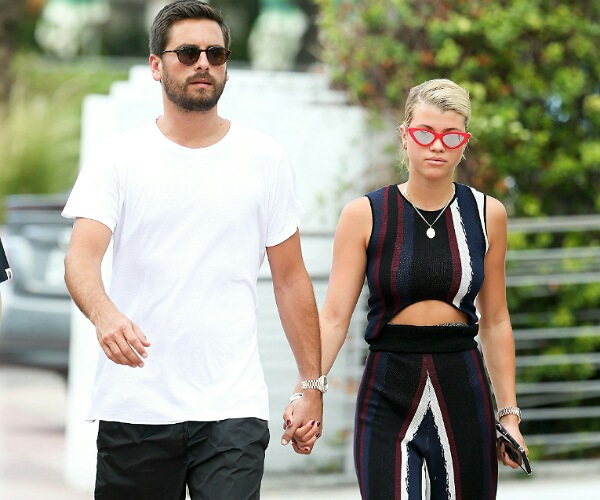 After seeing the photo on her Instagram, Scott had lived the photo. Additionally, his company had commented on the photo with a fire emoji.
Also, read the full biography of Sofia Richie here!!!