Scott Hoying Reveals What was Going on in His Mind While Proposing to his Love Mark Manio!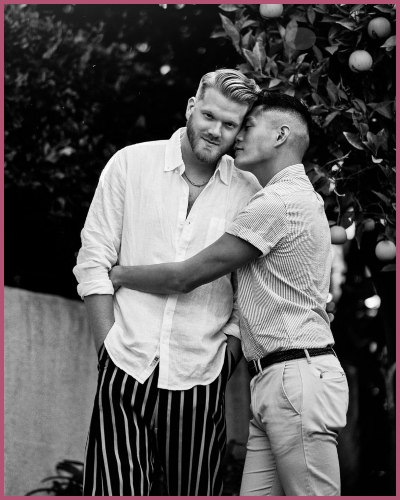 Pentatonix's Scott Hoying gave some details of the day he proposed to his fiance Mark Manio.
Hoying revealed that the proposal moment was the most nerve-wracking thing he ever did in his life.
The couple dated for nearly 5 years before deciding on their engagement.
---
Nearly after six months of engagement, Scott Hoying and Mark Manio speak about their big day
Scott Hoying and Mark Manio got engaged on April 13. The proposal happened at the time when the couple celebrated their 5th anniversary.
The duo jetted off to The Ocean Club-Four Seasons Resort in Nassau, Bahamas.
Even after months of being engaged, the couple cannot stop gushing about each other.
In a Zoom interview, the couple who sat alongside each other remembered the day of their proposal. The Pentatonix's star, 31, said: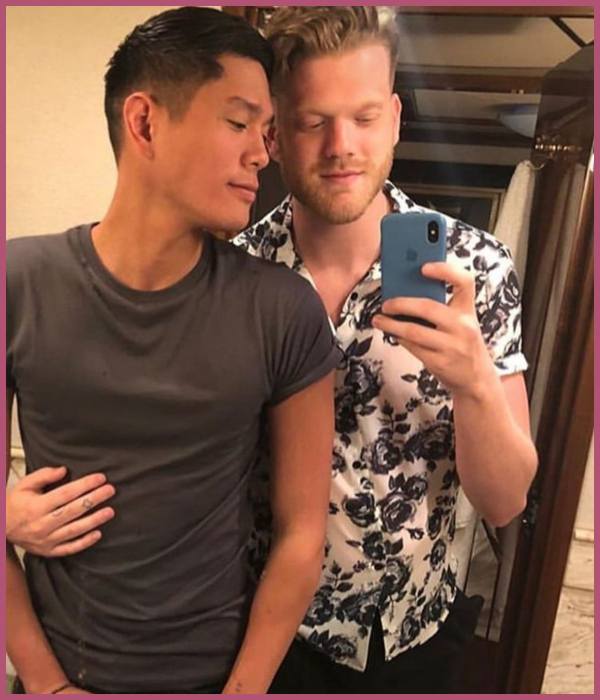 "I have never met anyone that was so kind and selfless,"

"I have always just felt so comfortable with him. Right from the beginning, we would talk for hours about things. We have so many similar interests and we have so much fun together."
Manio, who is a model and songwriter by profession, added:
"It was so easy to fall in love with Scott,"

"He's the most lovable, kind, caring, compassionate, handsome guy ever. I honestly fell in love very quickly. And honestly, every single day I fall in love with them even more. Every day just feels like magic with him."
Also, Read P.J. Washington Proposed to Alisah Chanel with Gigantic Diamond Engagement Ring
The  proposal went as the couple expected and was perfect
The couple will never forget the romantic proposal that happened in the romantic location.
The Grammy-winning acapella group's baritone singer who recently released his first solo single Mars said that it was the most nerve-wracking day of his life.
He also said that the couple had talked about the engagement a million times and wanted the day to be perfect.
Talking about how  the proposal went, Manio said: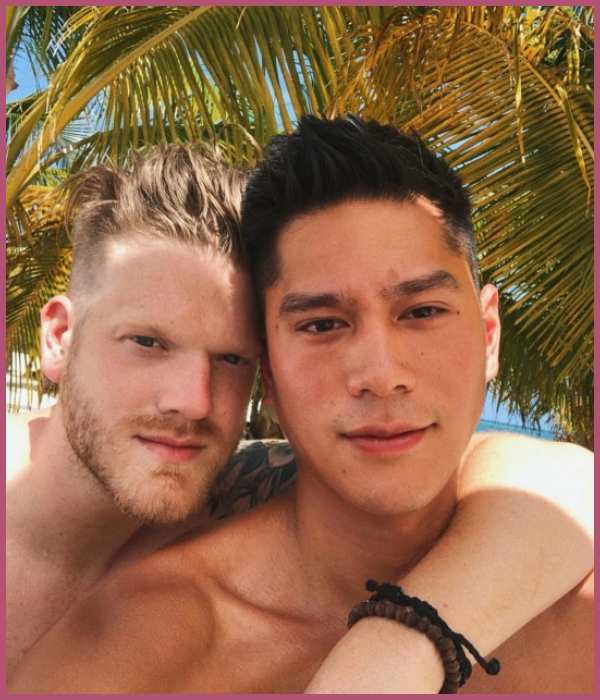 "He had a private dinner set up on the beach and it was so perfect. We started dancing and Scott started saying the most beautiful and meaningful and caring things to me. I instantly started crying and tearing up. Then he got down on one knee and I could barely believe it. It was everything I could have imagined."
The couple said that they knew they always wanted to spend their lives together.
The pair are also talking about babies and want to start a  family someday soon.
Hoying  who is planning to marry Manio next June said:
"We plan on starting a family in the next few years,"

"We are so excited to raise kids together."
Also, Read Zac Posen Announced Engagement to Ballet Dancer Harrison Ball!