Scottie Pippen; NBA Player Married to Larsa Pippen for 20 Years and Now Heading for Divorce!!! What about their Four children?!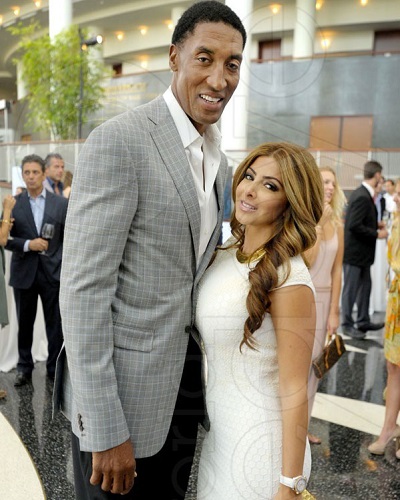 Scottie Pippen is an American retired professional basketball player who played in the National Basketball Association. Nicknamed "Pip".He is most remembered for his time with the Chicago Bulls, the team with which he won six NBA titles.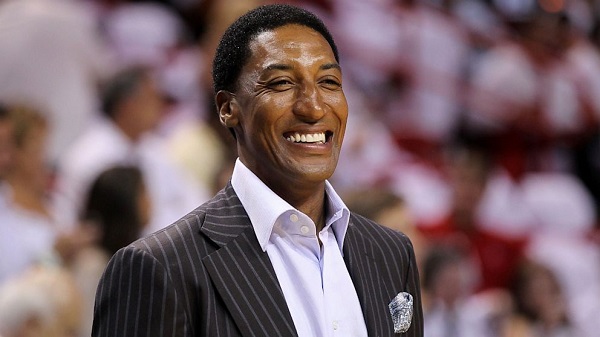 Scottie Relationship Status
Scottie is recently a single man but before he used to be married. He has been in the many relations before. He has been married twice and engaged once which didn't turn into a marriage.
Scottie's first marriage was with Karen McCollum in 1988 but the marriage was not a success and it ended in 1990 with whom he has a son, Antron Pippen. Pippen also has a daughter, Sierra Pippen, with his former fiancée Yvette De Leon and a daughter, Taylor Pippen, with former girlfriend and model Sonya Roby. Later he was again married to Larsa Pippen.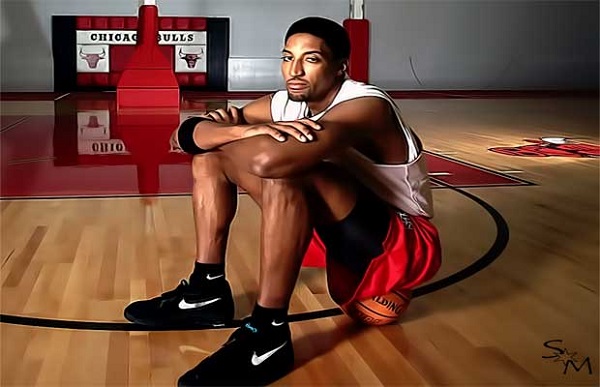 You may like to read Larsa Younan files for divorce from husband NBA star Scottie Pippen! Is their relationship over?
Marriage with Larsa Pippen
He married Larsa Pippen who had starred in the TV show The Real Housewives of Miami. The couple tied the knot back in 1997 and so she became the player's second wife.
She stills hold the title after 16 years of marriage and four children. Larsa is smoking hot, she and hubby are around 10 years apart and although they have been strong for all this time no one can deny the fact the Scottie is a lucky man to have swooned her with his charms. She is an entrepreneur. They were happy and suddenly the news of her getting divorce began.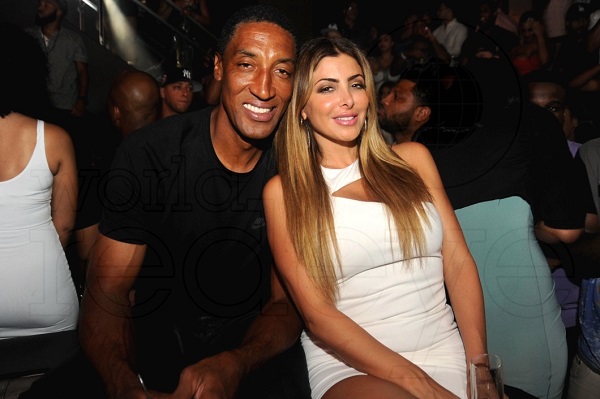 Divorce with Larsa Pippen
On October 21, 2016, Larsa Younan Pippen and Scottie announced they decided to end their marriage. According to TMZ, Larsa and Scottie engaged in a "heated verbal argument" on Oct. 2, which did not turn physical.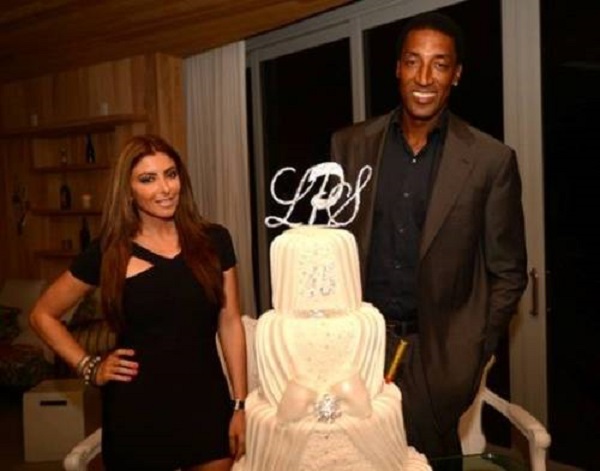 The 53-year-old former NBA star filed for divorce from Larsa on Tuesday, Oct. 18, in Florida, ET can confirm. The two have been married since 1997 and have four children together — Sophia, Justin, Preston, and Scottie Jr.
"After careful consideration and 19 years together, Larsa and Scottie have each filed for dissolution of their marriage,"
Larsa's rep tells ET,
"Although they are no longer to be married, Larsa remains hopeful that she and Scottie will always do what is best for their four beautiful children and jointly raise them with love and respect. She would like to thank everyone for their understanding and kindly ask for privacy from the media during this difficult time of transition for her family."
The split is surprising given, they were last seen together just last month at a New York City Fashion Week event, walking the red carpet with daughter Sophia. They also appeared to happily celebrate their anniversary earlier this year.
"Happy anniversary baby!!"
Larsa, 42, Instagrammed alongside a pic of the two embracing.
"Loved you from day one."
Larsa's Insta status
Speaking of Instagram, Mrs. Pippen still identifies herself as an "NBA wife" in her bio. The divorce is not without its controversies, as rumors have started flying around suggesting that rapper Future caused Scottie and Larsa's divorce. The rumors started when Scottie Pippen's wife was spotted hanging out with Future in Miami, as reported by TMZ.
Sources close to Larsa, however, debunked the rumors, saying that while she and Future have been friends for a long time, the relationship between them remains platonic. Future's representatives echoed the statement, explaining that the rapper has never been interested in dating a married woman.
Scottie after divorce
Instead, the ex-NBA star left Bootsy Bellows nightclub on the Sunset Strip with a couple of hot chicks in tight dresses. Scottie and Larsa have been on much better terms lately — and had appeared to reconcile after he filed for divorce back in October … but court records show the case is still active.
Update on Scottie Pippen's divorce
Scottie and Larsa's divorce was still on in August 2017 but in November 2017 they have told TMZ that they have decided to cancel it. Looks like the mediation sessions helped.
Again in November 2018, the news was that Larsa has again filed for the divorce citing "irreconcilable differences." Moreover, she demanded spousal support and properties from Scottie. His lawyer told PEOPLE,
"Mr. Pippen is aware that some members of the press have obtained 911 recording recently made by Ms. Pippen. While these recordings speak for themselves, Ms. Pippen did not make any allegations of physical violence by Mr. Pippen."
Hence, the divorce was canceled for the second time.
Also read The then high school sweethearts, Susan Andrews and her husband, Tucker Carlson! Details about the celebrity's family and relationship!
Short Info of Scottie Pippen:
Scottie is an American retired professional basketball player who played in the National Basketball Association. Nicknamed "Pip", he is most remembered for his time with the Chicago Bulls, the team with which he won six NBA titles. Pippen, along with Michael Jordan, played an important role in transforming the Bulls team into a championship team and for popularizing the NBA around the world during the 1990s. More bio…