It's Gram Official! Sean Combs, Diddy, Makes His Relationship with Yung Miami Instagram Official After a Two-year Open Relationship!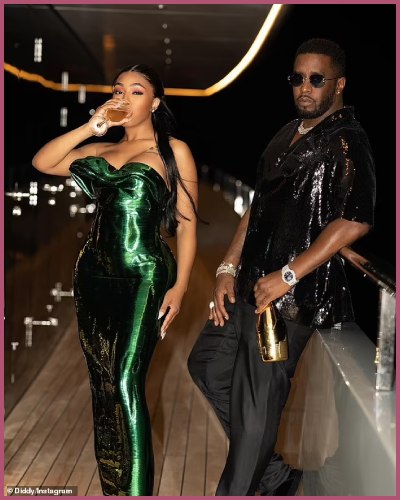 Sean Combs aka Diddy made his romance with rapper Yung Miami official on Instagram.
The record producer and the City Girls trap rapper are in an open relationship for the last 2 years.
The couple recently celebrated the New Year together and posted PDA-filled pictures on their social media accounts.
---
Sean Combs, Diddy, celebrated New Year with girlfriend Yung Miami
Love is in the air for Sean Combs and his ladylove Yung Miami who made their relationship gram official on New Year's Day.
The record producer, 53, and the City Girls trap rapper welcomed 2023 aboard his superyacht that cruised the Caribbean isle.
The young rapper took to her Instagram account where she posted a carousel of PDA-filled pictures with her beau.
She captioned the intimate pictures:
 'Another 365 days around the world with you! Happy New Year!'
Meanwhile, the I'll be Missing You hitmaker also shared some pictures of them together and simply captioned them: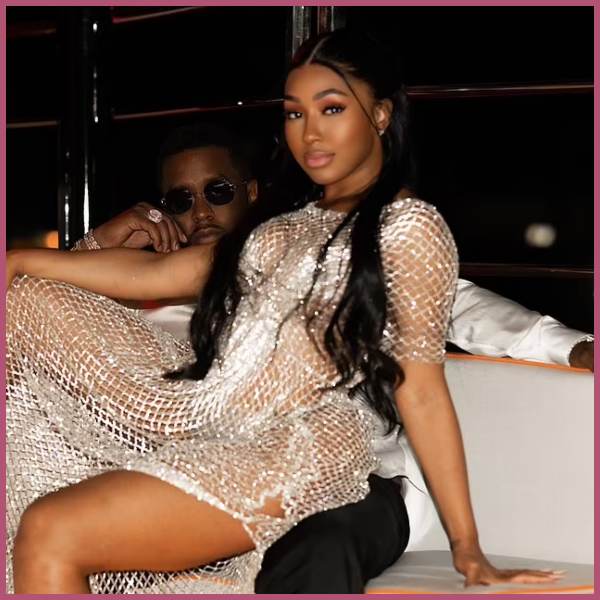 'Happy New Year! Love.'
Yung, whose real name is Caresha Romeka Brownlee then shared a second slideshow which she captioned:
'I [don't care] if we [are] on the run baby [as] long as I'm next to you.'
The Harlem-born rapper and his girlfriend have a huge age gap of 25 years but it has not affected their open relationship and which has been going strong since 2021.
Sources claim that the Bad Boy for Life singer pays Yung Miami a monthly allowance of $200k. But he does not like calling her a side chick as she is 'very important and special to me.'
Also, Read Diddy's Adorable Daughter! Sean Diddy Combs Gives a Glimpse of his Newborn Daughter Love's Face for the First Time!
Diddy celebrated New Year with his family including newborn Love
Diddy and Yung Miami confirmed their relationship on the June 9th episode of her podcast Caresha Please.
The three-time Grammy winner also made sure to spend some time with his family. He wished his 44.3 million followers a happy new year by posting a  picture of his kids, including his newborn Love.
He captioned the family photo:
'Happy New Year from my family to yours!'

'Wishing you nothing but prosperity and abundance this year! Love, love, love!'
The Emmy-nominated producer also danced with his beloved mother Janice Combs to Maz's 1981 slow jam Before I Let Go to enjoy the big day.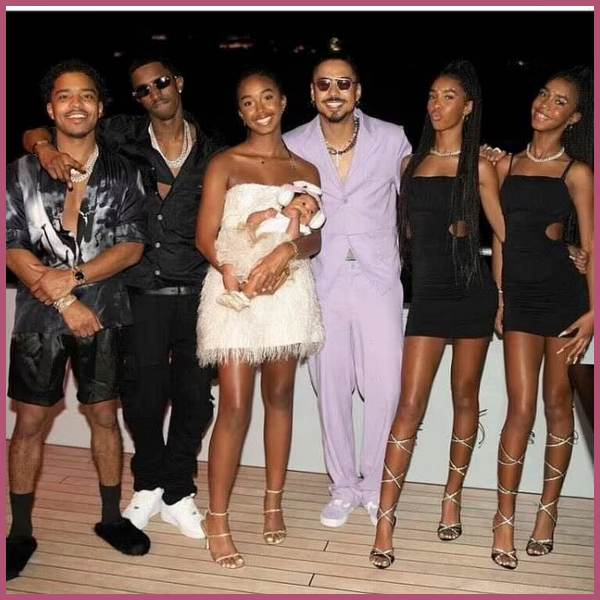 Just a week ago, the singer gave fans a beautiful surprise by revealing the face of his newborn daughter, Love.
Diddy shared a couple of snaps of his angelic daughter and simply captioned them, Baby Love (with a red heart emoji).
The close-up shots showed Love comfortably sleeping in her pink car seat and sleeping peacefully on her dad's shoulder.
Initially, the rapper did not announce the mother of his youngest child. A few days later, it became public that Diddy welcomed Love with Dana Tran, a 28-year-old cybersecurity specialist on October 15.
Caresha also revealed that Love's arrival wasn't a surprise to her.
Also, Read Diddy shares the very first glimpse at his baby girl in festive family photos