Diddy's Adorable Daughter! Sean Diddy Combs Gives a Glimpse of his Newborn Daughter Love's Face for the First Time!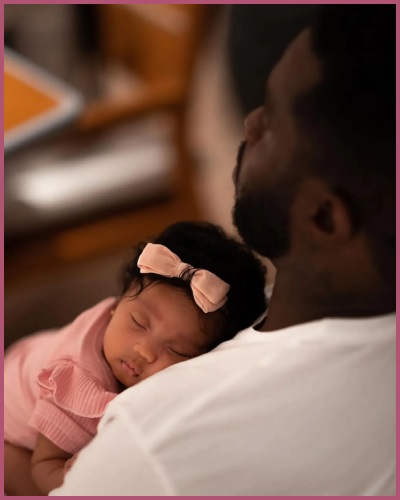 Sean Diddy Combs showed his baby daughter Love's face for the first time.
Combs announced the birth of his baby girl on December 10 via Twitter.
The rapper shares the child with Dana Tran who is not from the industry.
---
Sean Diddy Combs finally surprises his fans with pictures of his newborn daughter Love.
The little one made her social media debut via her rapper-turned-executive daddy's Instagram on Tuesday. Diddy shared two close-ups shots with his sweetheart with a caption:
"Baby Love 💖."
The first picture showed the lovely face of the wide-eyed baby girl sitting comfortably in her pink car seat, wrapped in a heart-patterned blanket.
Love looked pretty with her soft curls and tiny gold studs in her ear as she stared off to the other side as her doting dad took her picture.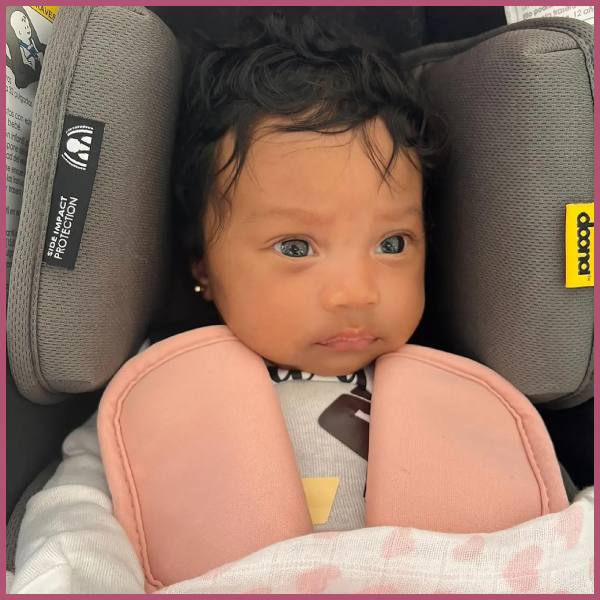 The second picture showed the producer cradling his little child, who slept peacefully in his arms.
The photo showed the infant wearing a pink frilled onesie and a matching bow.
The surprising pictures come just days after the 53-year-old music mogul shared a Christmas photo with his children along with Love.
While everyone looked directly at the camera, it only showed the 2-month-old's head as she was dressed in a green Christmas onesie with reindeer on it. Meanwhile, her four siblings and her dad wore matching striped holiday pajamas.
Also, Read Sean Diddy Threw a Lavish Birthday Party for his Twin Daughters and Gifted Them Matching Range Rovers!
Love's mother is a cybersecurity specialist
This is Love's first Christmas and she spent it with her siblings Quincy, 31, King, 24, Chance, 16, and twins D'Lila and Jessie, also 16. One person who was missing in the picture was Sean's son Justin, 28, who was nowhere to be seen.
Combs captioned the series of Instagram pictures, writing:
"Merry Christmas from my family to yours!"

"LOVE ❤️."
Despite announcing the arrival of his youngest child just a few days ago, Diddy actually welcomed Love on October 15, with Dana Tran, 28, a cybersecurity specialist.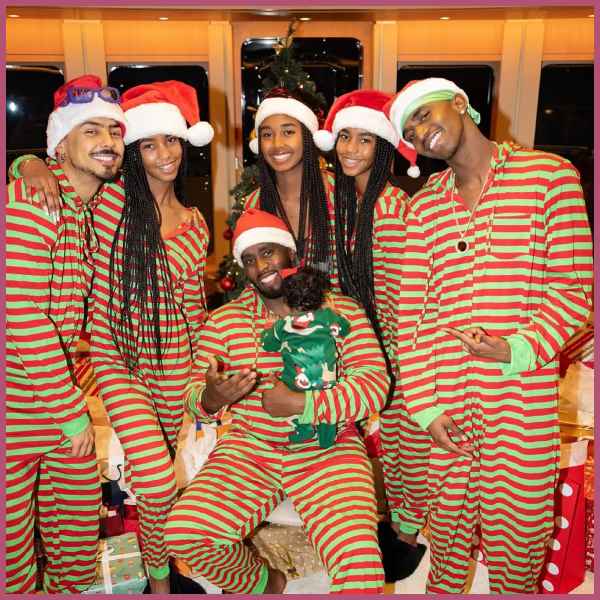 On December 10, the I'll Be Missing You hitmaker tweeted:
"I'm so blessed to welcome my baby girl Love Sean Combs to the world,"

"Mama Combs, Quincy, Justin, Christian, Chance, D'Lila, Jessie and myself all love you so much! God is the Greatest!"
Sean is now dating City Girls member Yung Miami whom he said is
"very important and special" to him — far from a "side chick."
He said at the time:
"She's very important and special to me, and I don't play about my Shawty Wop. I don't discuss things on the internet and I will not start today."
Yung, whose name is Caresha Romeka Brownlee shed light on her partner's growing family on a recent episode of her podcast. There she revealed to her listeners that Sean's daughter's arrival wasn't surprising to her.
Also, Read Sean Diddy Reveals the Mother of his Newborn Daughter Love!