Sean McEnroe got married secretly! Know about his family, age, Instagram, biography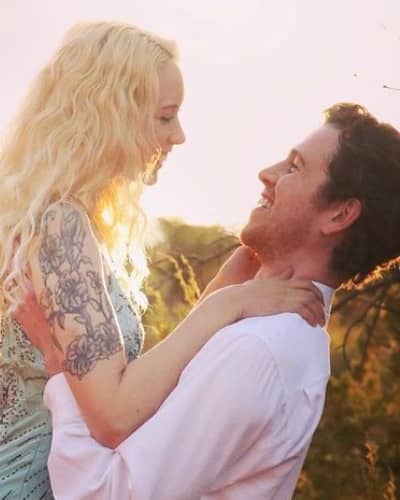 Sean McEnroe finally revealed about his marriage with Niamh after keeping it a secret since September 2020. Sean and Niamh walked down the aisle on 29th September in Sedona, Arizona. He revealed his marriage to Niamh through Instagram and he wrote,
"I can't think of a better way to start 2021 than to share with all of you that Niamh and I are officially Mr. and Mrs. McEnroe. When Niamh first came to live with me in LA two years ago, I had one of the worst breakdowns of my life. I don't remember exactly what set me off, but it was something related to my family and traumas from my childhood."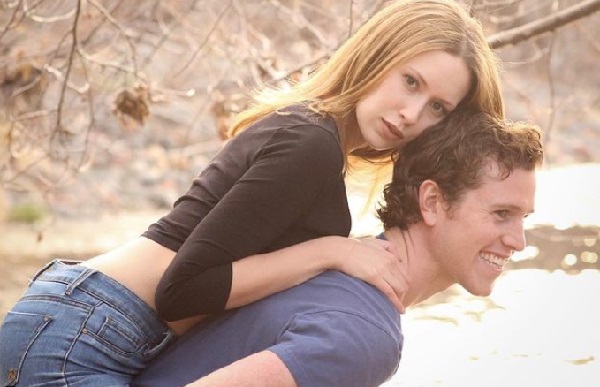 It is known that Niamh was pregnant during the fall time but they lost the baby at the end of her first trimester. Even though it was a heartbreaking situation for them but it made them closer and stronger. The wedding occured after Sean posted a photo with his mom, siblings and grandfather.
Also read Is Sarah Casinghini married to boyfriend Vadim? Know about her son with Mike Nitipaisankul, her age, social media, biography…
Family of Sean McEnroe
Sean McEnroe was born on 23rd September 1987 and is 33 years old. He is the son of Tatum O'Neal and John McEnroe. His siblings are Emily McEnroe, Kevin McEnroe, Anna McEnroe, and Ava McEnroe. Likewise, his grandparents are Ryan O'Neal, Joanna Moore, Katherine Tresham, and John Patrick McEnroe, Sr.
His uncles are Redmond O'Neal, Griffin O'Neal, Patrick O'Neal, Patrick McEnroe, and Mark McEnroe. His father John McEnroe is a former professional American tennis player. Sean was named the ATP Player of the Year and the ITF World Champion in the year 1981, 1983, and 1984.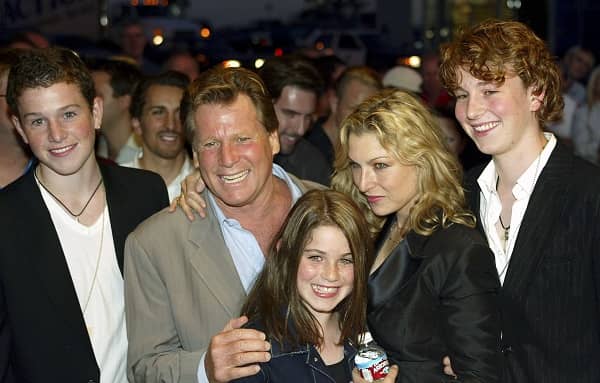 His mother Tatum O'Neal was an American actress and author who is the youngest person ever to win a competitive Academy Award. She has worked in films like God's Not Dead: A Light in Darkness, Rock Paper Dead, She's Funny That Way, This Is 40, Last Will, The Runaways, My Brother, Circle of Two, Nickelodeon, and Paper Moon. 
After the divorce from his mother Tatum, his father John went on to marry Patty Smyth. His mother is dating a woman after being identified as lesbian, bisexual, and heterosexual.
Also read Is Pippa Middleton pregnant again? Find out about her married life, age, family, husband James Matthews
Sean McEnroe on Instagram
Sean McEnroe has around 91.5k followers on her Instagram. He first made a post on 11th July 2015. He is into photography and has shared many pictures of nature. Sean has traveled to many places.
On 24th January 2020, Sean went to Amitabha Stupa & Peace Park and shared a picture with Lord Buddha's statue. He wrote,
"Everything is just a window. I used to become so identified with a pain in my body or the suffering in my mind that all I could see through that window was misery. But if you're one with a moment of contentment, no matter how brief, you open another window and reverse the ordinary process of mind, which likes to fixate and focus on the negative."
He has also shared a post with his wife Niamh. Other than Instagram, he does not have Twitter, YouTube, Facebook, and TikTok account.