Sean Stewart, son of singer Rod Stewart spotted in Beverly Hills with girlfriend actress Helen O'Gara on a post-Christmas shopping!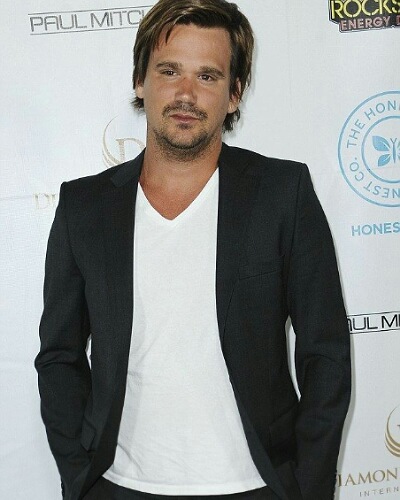 Sean Stewart, son of Sir Rod Stewart was on a post-Christmas shopping with his girlfriend actress Helen O'Gara and the two were cozying up. They were all smiles and in high spirits.
Sean Stewart and his girlfriend Helen O'Gara
The son of musician Sir Rod Stewart, Sean Stewart, 39 is smitten by his girlfriend actress Helen O'Gara. The two were spotted in Beverly Hills on Friday, 27 December 2019 cozying up while on their post-Christmas shopping. Sean was in a casual wear of a grey hoodie and trousers. He hugged the pretty blonde from behind and additionally stroked her neck lovingly. Helen was wearing a white crop top with a baby pink cardigan and a pair of pale blue jeans. The outfit exposed her elegant taut midriff.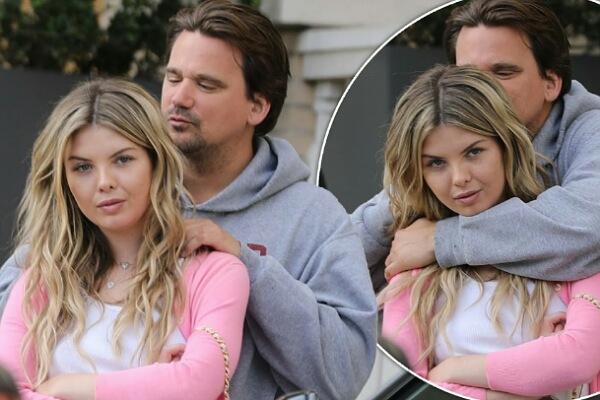 The two appeared relaxed and content as they enjoyed each other's company. They were at Barneys and as they left, they were busy chatting with each other.
Who is Helen O'Gara?
Helen O'Gara is the daughter of Tom O'Gara who owns the O'Gara coach dealership situated in Beverly Hills. She has, her profile on Backstage.com where her name is listed as an actress.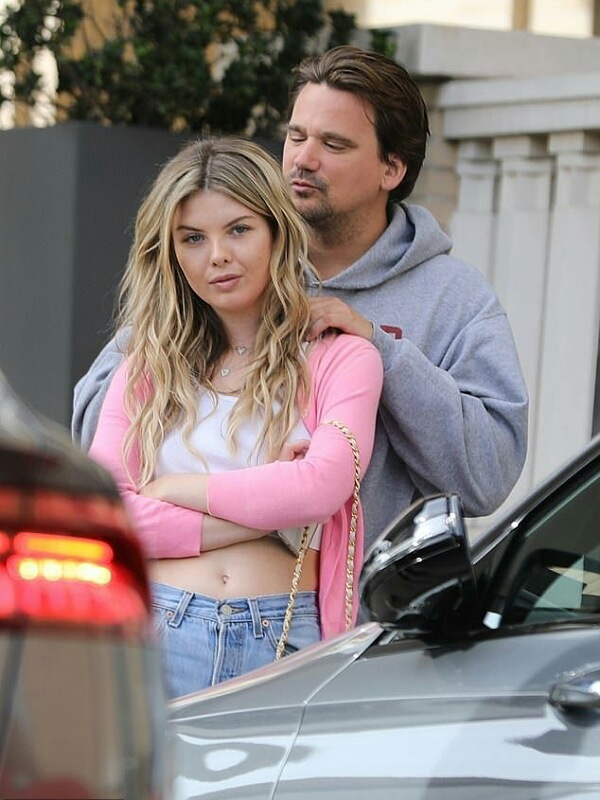 About Sean Stewart's previous relationships
Sean has dated a number of famous ladies in the past. These include Erin Naas (2005), Caleigh Peters (2007 – 2008), Jasmine Waltz (2009), and Chantel Dreesen (2010 – 2012). Prior to starting relationship with Helen O'Gara, Sean was dating Adrienne Maloof who is a reality TV star on the show Real Housewives of Beverly Hills. Adrienne is 58 now and Sean is 20 years younger to her.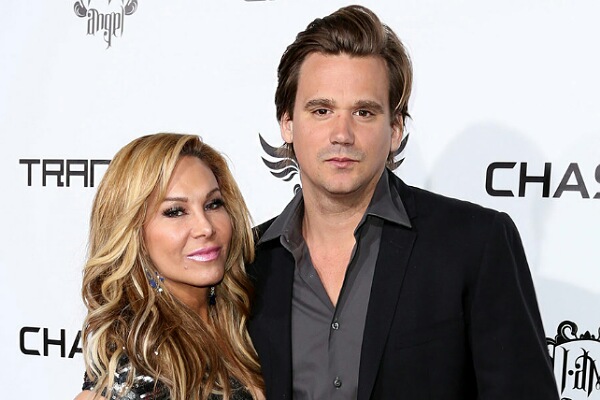 She and Sean met and dated for two months but split in March 2013. Just two months before dating Sean, Adrienne had split from her husband Dr. Paul Nassif after ten years of married life. Adrienne had told US magazine at that time:
"Age is just a number. It's about how good of a person you are… (Sean) is a very funny guy. He's very giving, he mentors at the mission, works with at-risk children, and gives his time and money to get children off the street."
About Sean Stewart
Sean Stewart is the son of Rod Stewart with his first wife Alana Stewart. Rod, 74 and Alana, 74 were married for five years. They also have daughter Kimberly Stewart, 40.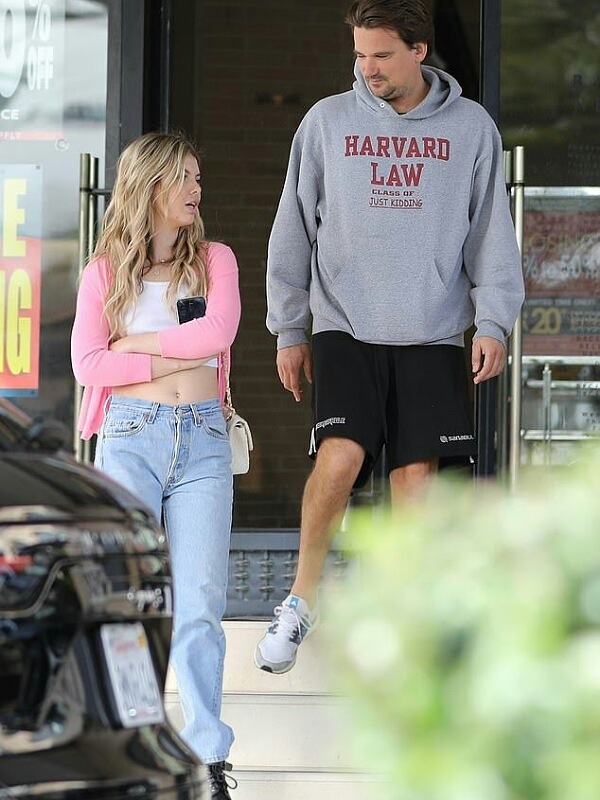 Besides, he has Renee, 27 and Liam, 25 as step siblings. They are the kids of Rod with second wife, Rachel Hunter (1990-1999). But they divorced in 2006. Sean also has a step sister Ruby, 32 who is daughter of Rod with ex-girlfriend model Kelly Emberg. Rod is now married to Penny Lancaster and has two sons, Alastair, 14 and Aidan, 8 with her. Rod also has an eldest child daughter Sarah Streeter, 56 who Rod fathered at his age of 18. She was given up in adoption and her biological mother was the then-art student Susannah Boffey.
Sean gained fame with his appearance in the reality TV show Sons Of Hollywood in which he was with Randy Spelling, son of late producer Aaron. The show aired in 2007 on A&E channel. He also started in Celebrity Rehab With Dr. Drew. He spoke about battling addiction and be be sober after that.
Source: Daily Mail UK