What to know about season 4 of TLC's 'Unexpected'? Everything about the cast members!
TLC's Unexpected is a franchise of MTV's reality TV show Teen Mom. The show features three teenage couples dealing with an unexpected pregnancy. It shows how the couple's family is affected by teen pregnancy and how they prepare for the baby's arrival.
On 20th December 2020, the new season of Unexpected premiered. It's the 4th season of the show featuring couples Reanna Cline and Taron Ward, Jenna Ronan and Aden Albright, and Myrka Cantu and Ethan Ybarra.
'Unexpected' couples Aden Albright and Jenna Ronan
Aden Albright is 18 years old and has a baby with 16 years old Jenna Ronan. They met each other when Jenna was in sixth grade. They did not use protection as Aden had lied to her.
Aden confessed,
"It's kind of fun to take the risk and not use any protection"
He lied to her saying that boys ovulate just like a woman which she believed as he did not have the education on sexual health. Jenna's stepmother Cathy was the first person to find out about her pregnancy.
After being pregnant, Jenna had to drop out of school. She was in an ultra-religious Catholic school and she dropped out and joined an online school.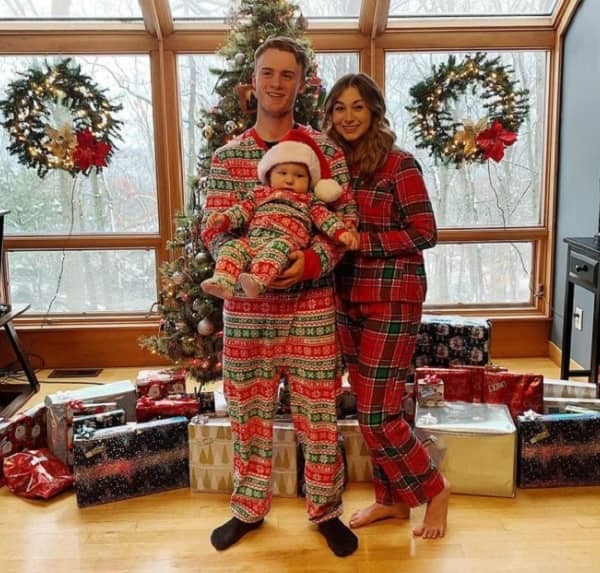 Their son Luca Michael Albright was born on 19th June 2020. He was 8 pounds, 5 ounces, and measured 18 inches at the time of his birth.
Jenna has a very supportive family mostly her dad Matt. He takes care of all the finance. But when Jenna asked him for a luxury car he refused her. Jenna does not have plans to work as she wants to become a stay-at-home mother. As per Jenna's Instagram, they are together and celebrated Christmas together.
Also read Teen Mom Star Chelsea Houska And Her Husband Cole DeBoer Are Pregnant With Their Baby Together! The Couple Revealed The Gender?
Reanna Cline and Taron Ward
Reanna Cline and Taron Ward are other couples from season 4 of Unexpected. They have a tragic story as they broke up after she was pregnant.
Their daughter Danica Marie Ward was born on 7th April 2020 at 7:10 AM. She weighed 6 pounds, 4 ounces, and measured around 18 inches.
With their degrading relationship, Reanna moved away from him and started living with her mother. They were not on speaking terms as well as blocked each other on social media. But Reanna's mother Jessica tried making them reconcile for the sake of their daughter.
One of the Instagram viewers commented on the show,
"I don't know who needs to read this but, when babies have babies, It's not a good thing to aspire to be or a great life goal! SMH."
'Unexpected' couples Myrka Cantu and Ethan Ybarra
The youngest couple Myrka Cantu and Ethan Ybarra are both 16 and dealing with teen pregnancy without support from family. When Myrka's mother Lilliana found out about her pregnancy, she kicked her out of her house.
She had to move out and live with Ethan. As per her Instagram, she and Ethan engaged in 2019. Their daughter was born sometime around August 2020.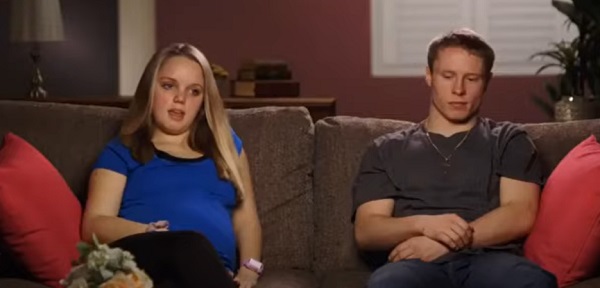 Talking about Myrka's mother Lillian, she had trouble with the law as she was arrested in 2014 for cash for court favors scandal.
She is a former justice of the peace court clerk. She was alleged to have made false entries in the cases of defendants who were supposed to perform community service.
Also read Teen Mom OG's Amber Portwood dating new man Dimitri Garcia? 4 Interesting facts of her boyfriend