Second divorce filing! Adrianne Palicki puts in her papers for the second time for divorce from Scott Grimes!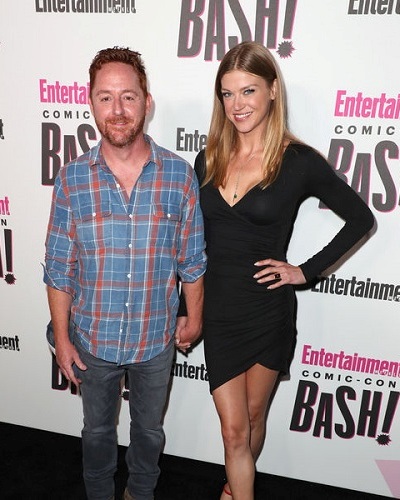 It seems that things did not work out between the couple Scott Grimes and Adrianne Palicki. Because after withdrawing their first divorce petition, they have again filed for divorce in Los Angeles Superior Court on 16 July 2020. It was one year back that they had filed for divorce and now again they did a second divorce filing. Know the details here!
Adrianne Palicki and Scott Grimes-the second divorce
The Orville stars Adrianne Palicki and her husband Scott Grimes have decided to mutually end their marriage. This time it seems to be the end really. The couple had filed for divorce around one year back in July 2019 just after two months of their wedding. But they withdrew it by the year-end. And now again after a few months, the second divorce filing comes. They put in the legal papers on 16 July 2020 at Los Angeles Superior Court. They announced it on their respective Instagram accounts.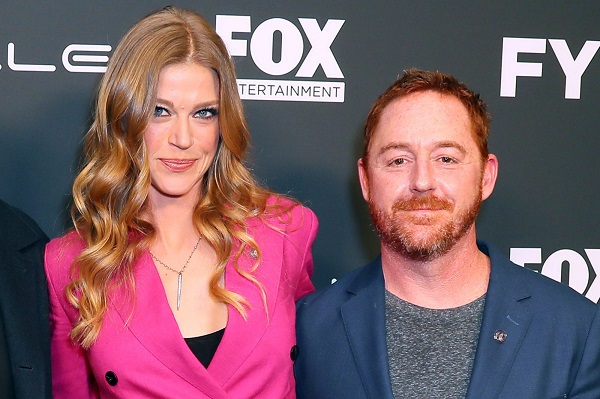 Scott put up a photo of the duo and captioned it:
"So thankful for our time together as a couple, even more thankful for our deep everlasting friendship. Love ya AP."
Adrianne uploaded the same photo and wrote below:
"So thankful for our time as a couple, even more thankful for our deep, everlasting friendship. Love you SG,"
The relationship timeline of the couple
The American actress Adrianne, 37 and Scott Grimes, 49 were dating since 2018. The revelation came during the San Diego Comic Con of 2018. Scott proposed to Adrianne in January 2019 and she accepted his wedding proposal. Later, on 19 May 2019, they wed in Austin in Texas. But soon after on 22 July 2019 after just two months of their marriage, Adrianne filed for divorce from Scott. But in mid-November 2019, she asked for dismissal of the divorce filing. The Judge granted her plea.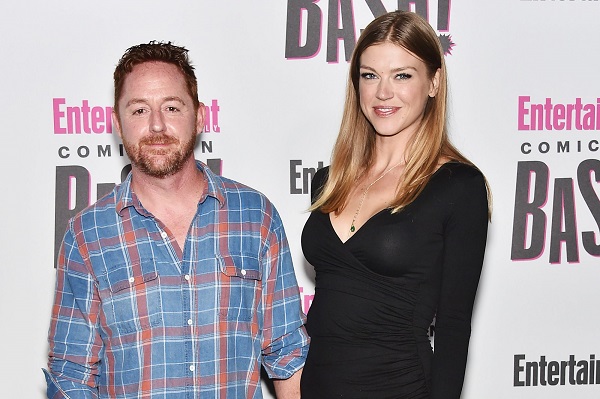 This May, it was their first wedding anniversary and Adrianne had posted a sweet tribute on the occasion on her Instagram. She did state that the year had its ups and downs but they are staying optimistic of their future together. Her tribute read:
"Happy anniversary to my husband @scottchristophergrimes. What a bizarre year it's been with all of it's ups and downs. Thankfully, we've been able to navigate it together. I love and appreciate you."
The couple's career and past relationships
Scott and Adrianne are co-starring in the series The Orville. The series is Seth MacFarlane's sci-fi and drama cum comedy series on Fox Channel. Adrianne plays the character of Commander Kelly Grayson . While Scott is Lieutenant Gordon Malloy. They are in the show together since 2017. Love blossomed on the sets probably.
Though this was the first marriage for Adrianne, but it was Scott's third marriage. Earlier, he wed Dawn Bailey in 1997. The former couple had two children. He divorced her and married Megan Moore in 2011. But this marriage also collapsed in 2017.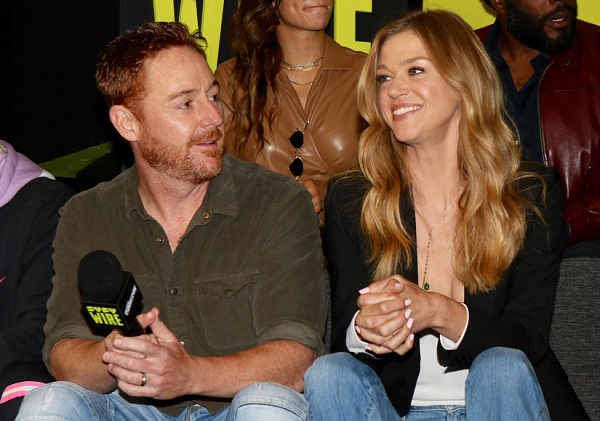 Adrianne was initially in relationship with stuntman Jackson Spidell. The two had met on the sets of John Wick in the year 2014. The couple got engaged. But later, in February 2017, Adrianne told ET that they have called off the engagement.
Read the full biography of Adrianne Palicki here