Secret Behind Zach King's Magic Video Revealed! Also know about his Future Plans, Relationship, Career and Married Life…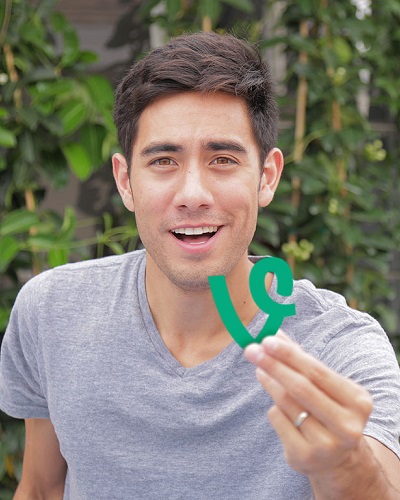 Young and handsome star, Zach King has worked magic on lots of hearts with his 6-second videos. The new social media sensation in 2017 has a lot to offer including his magic tricks and witty personality. Not only his magic is interesting but his personal life is also as interesting as he shows on the screen.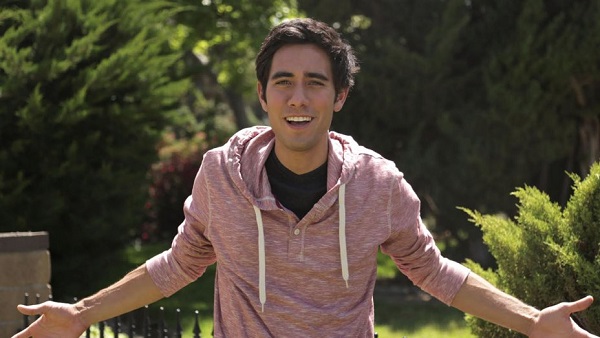 Tricks Behind Magic Videos
Gaining lots of social media attention, Zach is now a successful vine star and magician or we can also say, optical illusionist, making 6 seconds video. Although it sounds easy, it takes lots of effort and time to make a single video.
According to Zach–
"sometimes will stands upwards of twenty four hours working on an entire line video  … it's just arduous filming for three or four hours and then we're going to post a really get it and that's … in the editing process … could take the whole day to tell us exactly like how technical this gets the actually a pretty technical a lot of times"
Filmmaker Zach is very open about his work and says its all about encouraging people. He admires the work of his fan who copies him and gives a pointer to them if there is something missing. Also, he reveals all his secret to his hard work. When asked if he feels like protecting the secret of his magic his reply was-
"not all I would love… you know I love when young kids know me in their videos like … I saw your vines and I copied like five of them checking out all watching them … you know they may not be perfect way out in a couple pointers in like … this incursion because that's where I was you know … when I was that age"
And not only that he also reveals the famous trick of his video. To name few of his tricks like turning the coffee beans into a latte, disappearing into thin air, changing clothes and most of all teleports which have his fan in awe with questions like-
" how does he do that ?"
His simple answer is –
"We'll do sometimes just simple jump cuts where I freeze and people come over and change my clothes and whatever,"
King explained,
"A lot of people… are like 'How did he do that?' And we're like, 'It's just a freeze.'"
27-year-old star makes his video that are family friendly and put lots of effort to make it original and have new content each day. He has been working on making a video for 6 years before he was recognized in this platform with the fan following of 2.6 million in the vine.
Most Difficult Video ever!
While it's all fun and games but sometimes making videos can be hard and risky. Some of his videos have disclaimers like 'do not try this at home' but its just that risky! Although many of them are way too difficult but according to vine star –
"The most difficult/dangerous was I did one… I made it look like I fell off the roof into a cooler, with balloons,"
he said,
"It was one of those tile roofs where it can slide. So we had a couple tiles fall off the roof and break …I feel like I need to say, 'Do not try at home, for all the disclaimers for parents."
With more fan following and increasing competition, Zach has to look for new content for his video and some video can be hard.
Youtube star revealed,
"One of the hardest videos I filmed was on the train which was really complex and time wise figuring out the concepts … getting off the running train, It was just something I had never done involving the camera coming throughout with me … so that was really good and we were riding the train for three hours trying to  do it over and  over"  
My Favourite Video…
Not all videos are hard and complex. Sometimes its fun to film and we can relate to the concept of the video. Zach also revealed his favorite video he has ever made which was very simple and also that was one of the videos which helped him gain recognization in his field of expertize.
"One of my favorites is one that I did my earliest ones… it's so simple 'how I go to bed' … so I am jumping on the bed and I land… all my clothes come off then I just turn off my lights and go to sleep"
He said he loves that because he wishes that he could do that in real life as well. We all wish we could do that!
Zach's Future Plans
Standing tall with the height of 6 feet 1 inch, Zach wants to pursue a lot more than just vine videos. He wants to make feature films something like Spielberg, Jussaric Park, epic story but in feature film format. And we can see him doing that in near future. Also, he was named by YouTube as one of the 25 most promising young film-makers in America in May 2013.
With his amazing talent, Zach has been able to collaborate with many famous artists like Macklemore and Ryan Lewis.  He also appeared in The Ellen DeGeneres Show on January 29, 2014, where he made some videos with the crew of the show. Not only that his amazing ability also lead him to the Oscar Red Carpet.
You may like to read Renowned magician David Copperfield made to reveal the secret behind his famous vanishing act trick!
Personal History 
With Blooming Career, King is successful in his personal life as well. He is off the market as he is married to the love of his life Rachel Holm who used to be his Best friend. They got married on 28 December 2014 and are happily together. There are no rumors of divorce or extra-marital affair. Although they don't have any children right now, however, we hope we can see the little king in the near future.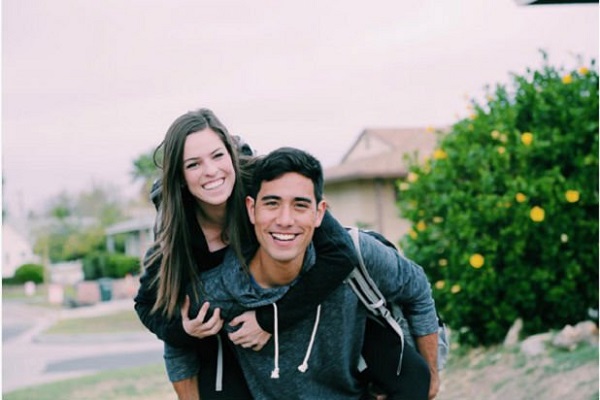 Also read Reality TV star Jenni 'JWoww' Farley has split from her boyfriend Zack Clayton Carpinello following the Angelina Pivarnick cheating scandal!
Short Bio on Zach King:
Young and rising Zach King is an American film-maker, Vine star, and YouTube personality. He is mostly known for the videos he posts on YouTube and Vine. He has also appeared on the competition show 'The Amazing Race' with his wife and got eliminated in 6th place through 9 legs. See More Bio at…