What is the secret of rapper Pharrell Williams' young and fresh-looking skin? Learn the skincare routine tips, and about his girlfriends, relationships, and married life!
Pharrell's details his skin care routine
American rapper Pharrell Williams was born on April 5, 1973, and is presently 44 years old. But he still looks young and like a 'just-out-of-college' boy. It has been a point of wonder and bewilderment for everyone. People have speculated variously on his skin texture and youthful looks. On September 6, 2017, Pharrell spoke to Dazed magazine about his new collaboration with the world-renowned 'Adidas' which will feature the 70s inspired line of sneakers and tennis apparels. During this discussion, he also revealed some of the secrets of his seemingly non-aging skin. Pharrell spoke about his exfoliation. He said:
"I exfoliate like a madman. When you exfoliate and you drink a lot of water, that does good for you. To me, the key is just exfoliating, like a monster. There's a lot of dead skin. All the time. Like a narcissistic madman."
This is the first time that Pharrell has revealed to his fans the reason of his youthful skin. The model Riley Montana had also once mentioned that she had googled and found out about Pharrell's anti-aging secrets on the internet. She added that she has started drinking a lot of water and using Cetaphil cleanser after that and that it works. Pharrell too had acknowledged in the past that he had got some tips on skin care from supermodel Naomi Campbell.
Pharrell added:
"My dermatologist, Dr. Elena Jones, gave me the Glytone Self-Foaming Cleanser, which I wash off with cold water to close my pores. I follow that with a Clearing Toner and Moisturizer, also from my dermatologist. You have to take care of your skin. Years and years and years ago, Naomi Campbell pulled me aside and said, 'Listen, this is what you have to do—you have to go to a dermatologist; you can't keep using drugstore products.' Well, you can, but with the store products you have to be really diligent."
These tips would aid to remove the dead cells, polluted matter, open skin pores and make the skin look brighter.
Pharrell's love and married life
No doubt that with such a great skin and young look, Pharrell Williams would have been followed by a great number of women. He has a number of past relationships. These include American singer Kelis in 2001 who was married to Nas in 2005 but divorced him in 2010. He was having an affair with jewelry designer Jade Jagger in 2003. He dated English singer Alesha Dixon in 2004. He was linked with American music video director Vastie Kola and Czech model Karolina Kurkova in 2004-2006.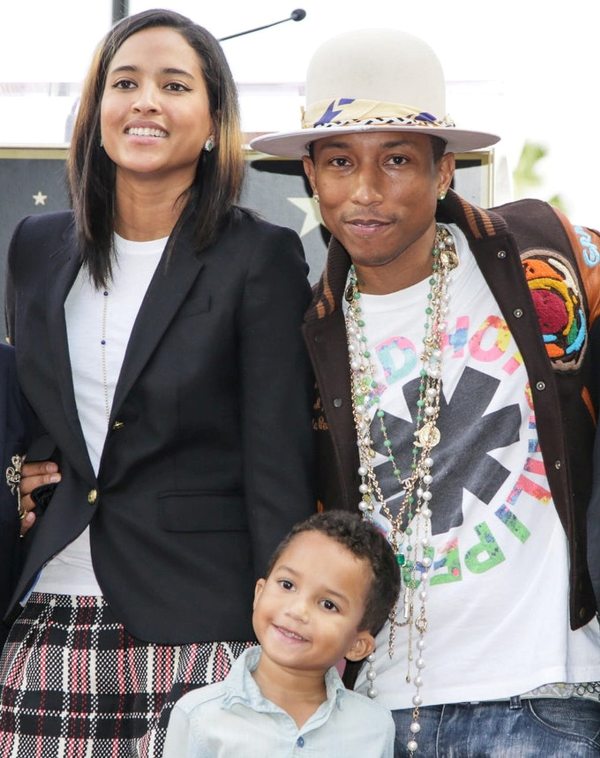 He started dating model cum designer Helen Lasichanh soon after and in 2008, their son Rocket Williams was born. The couple married on October 12, 2013. In September 2016, there was an official announcement from them that Helen is expecting. In January 2017, Helen delivered triplets. Pharrell is enjoying his happy and blissful married life. We wish him success in his life and career!
Dermatologist's advice and tips
Skin specialists always advise on proper skin care on a daily basis. Their skin care routine consists of moisturizers, non-greasy creams containing antioxidants, anti-aging pro-collagen applications, and sun screens with SPF of 15 or more.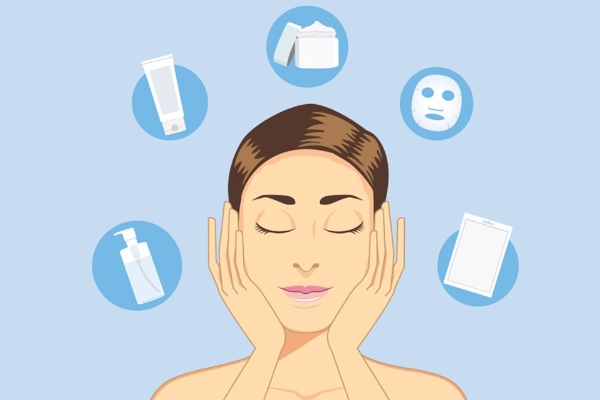 At night most dermatologists advise face wash and cleansers to open the body pores. Some advocate specific retinoid tretinoin creams every or alternate nights to reverse the photodamage due to sun exposure over the years.
Gentle skin care makes the skin glow and looks young and fresh. Start today for a better tomorrow!
Short Bio on Pharrell Williams
Pharrell Williams is an American singer-songwriter, rapper, record producer, and film producer. He is popular as the lead vocalist of the hip hop band N.E.R.D.Williams is also famous as one-half of the record production duo The Neptunes. In 2014, he was nominated for an Academy Award penning the song "Happy" for the film Despicable Me 2. More Bio…