See the Relationship history in Timeline of katie Holmes and Jamie Foxx!!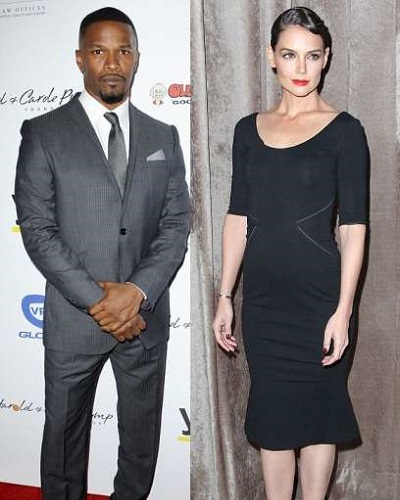 With the News out of Katie Holmes and Jamie Foxx Dating each other out in open, Let's walk down their relationship history!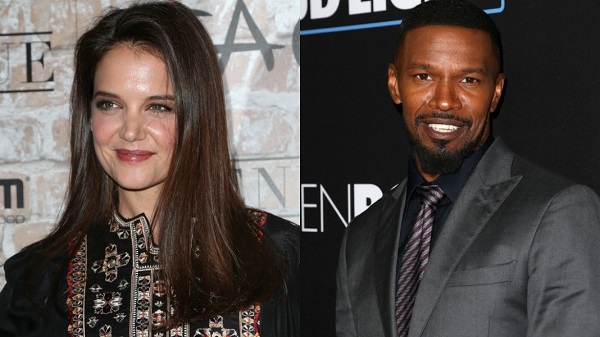 Katie and Jamie relationship timeline
Us Weekly has reported that Holmes is now "tired of playing this hiding game" after first getting cozy with the Oscar winner years ago in October 2013. According to Us Weekly, there is the following record of the couple and we want to share the story.
2013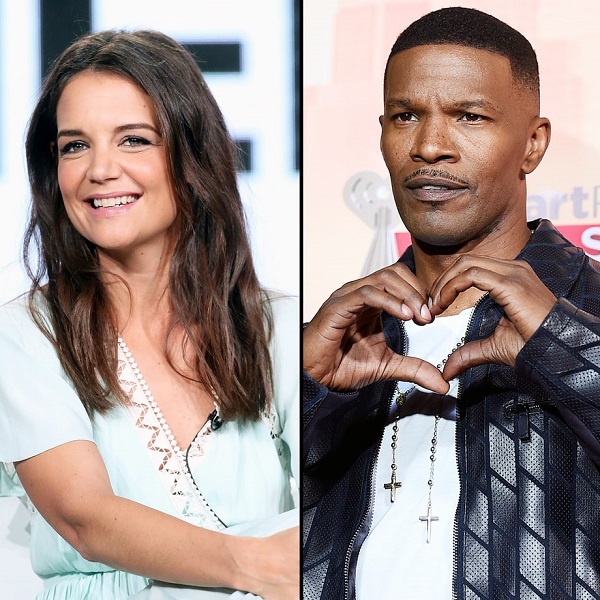 Us first revealed in March 2015 that the Katie and Foxx had been secretly dating for two years. At the time, the couple mostly met at each other's homes. At times, a source previously told Us, Holmes would dress in disguise to meet up with her man.
An insider said that Katie Holmes would "put on a wig and hat to meet him at a hotel."
Also See: Katie Holmes and Jamie Foxx have opened up about their Relationship!! The Couple is really dating!!! 
2015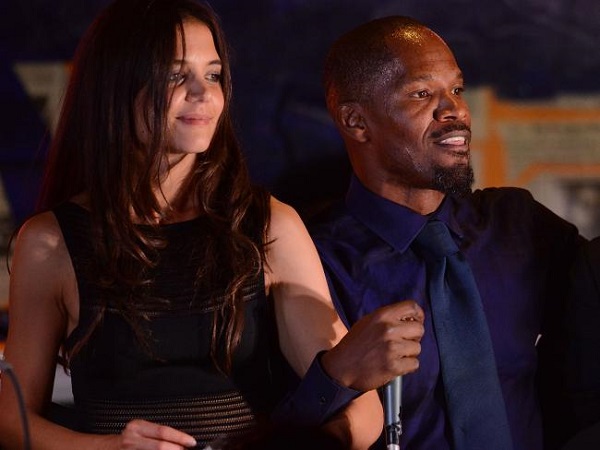 In December 2015, Holmes sneaked out in NYC to celebrate Foxx's 48th birthday. The actress Katie and Foxx's pals, including Alicia Keys and Jennifer Hudson, had surprised the actor-singer with a party at Le Bilboquet. An insider said:
"Katie is so in love, She is all about Jamie."
2016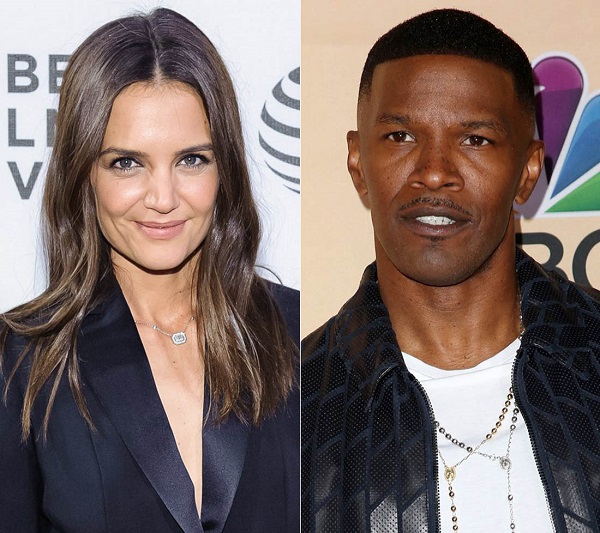 The pair were later sighted in August 2016 at Barbara Streisand's concert in NYC, where Holmes cheered on Foxx as he performed. Another source revealed:
"Jamie is someone she can trust and have fun with, She's getting everything from Jamie that she didn't get with Tom."
Watch Mother-Daughter time is on; Katie Holmes and Suri Cruise enjoy their vacation at the Beach, Learn more about Katie's previous relationship 
More on 2016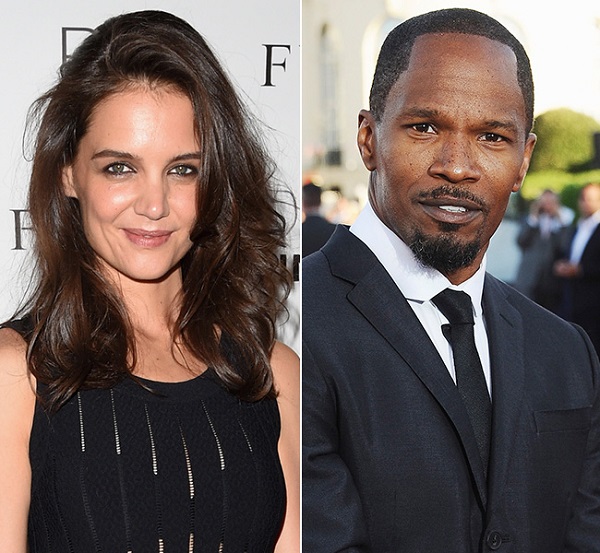 The pair celebrated Holmes' 38th birthday together and had a trip to Cabo San Lucas, Mexico, where they hid out in one of the most private suites at the luxe Las Ventanas al Paraíso Resort. A few weeks later, they met up in Miami to ring in the New Year. The source said:
"They're very serious,"
The source said that Suri, Holmes' 11-year-old daughter with ex-husband Cruise, is well aware of their relationship. 
Also Check out-Like mother, like daughter. Suri Cruise Doppelganger of Katie Holmes!! Daughter from Previous Marriage…Know about her Previous Relation with Her Ex-Husband Tom Cruise as well as Her Boyfriends. Katie changing her career from actor to Director??!! 
2017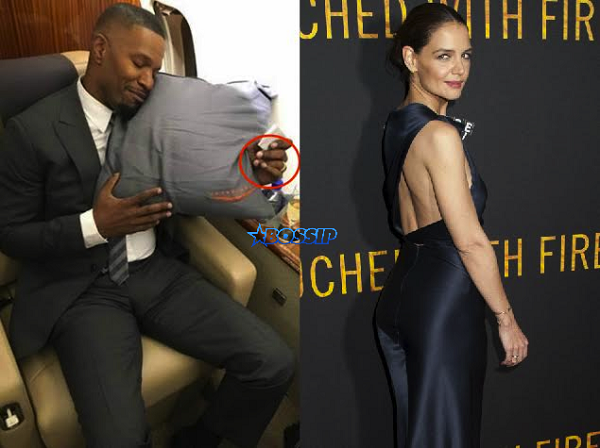 Fast-forward to May 2017 and it is seen that Holmes and Foxx are going stronger than ever. The Giver actress had flown to Paris to meet Foxx where he films the 2018 Robin Hood remake. The couple had cozied up at the five-star Park Hyatt Vendome and also spent time together on set. The source said:
"They're going to go out to dinner more often. They plan to start going public."
Katie Holmes: Blatant lies about her wedding, her response and the reason for her breakup from Tom cruise! Know it all here!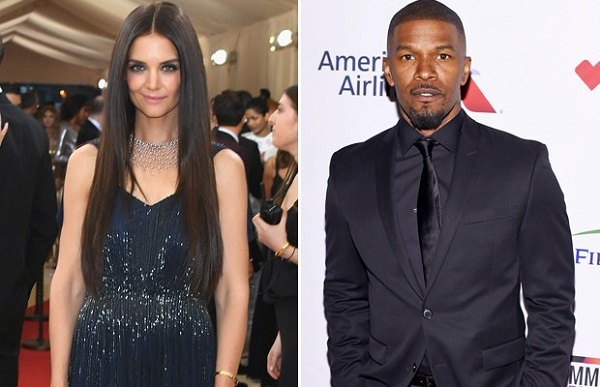 Short Bio on Katie Holmes:
Katie Holmes is a famous American actress, model, and filmmaker, best known for her role as Joey Potter on the teen drama series Dawson's Creek (1998-2003). She is also famous as April Burns in Pieces of April (2003). She is also the main cast, director, and producer of the 2016 film All We Had. She is the ex-wife of famous American actor, Tom Cruise. – See more at…