Seinne Fleming is officially engaged to boyfriend Doug Fillmore!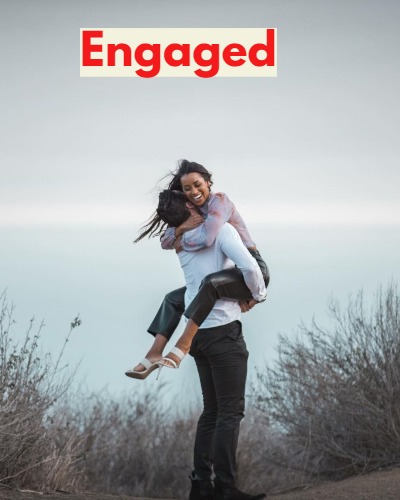 Seinne Fleming announced engagement with real estate agent boyfriend Doug Fillmore
The couple have been dating each other since 2018
They met on the 22nd season of The Bachelorette
---
Seinne Fleming is engaged to real estate agent Doug Fillmore. She announced the engagement on 17th August 2021 with an Instagram post sharing pictures of the romantic proposal. She captioned the photos,
"The best surprise and most amazing weekend of my life!!! I absolutely said YES to my favorite person and the sweetest man I know! I'm so excited to continue building an incredible life with you @dougfillmore_ I love you beyond words!!"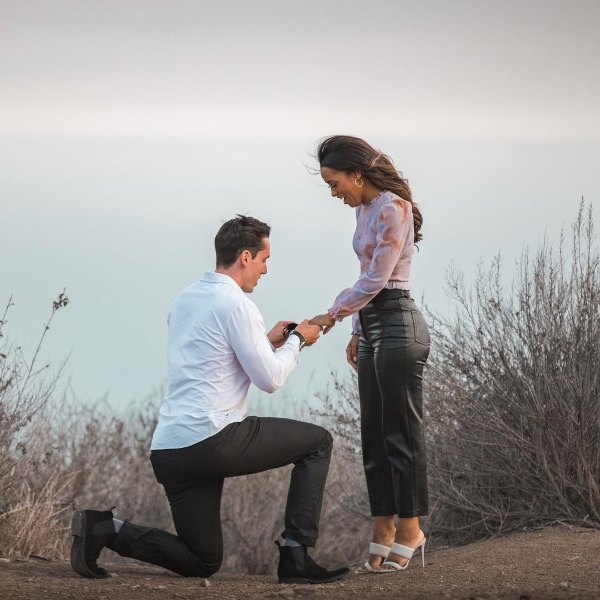 Doug also shared the pictures on his Instagram account and wrote,
"Words can't begin to describe this moment. What I can say is nobody has ever made me feel the way you do. I love you always & forever @seinnefleming,"
The proposal took place in Malibu, California. The proposal started with a helicopter ride over Los Angeles, landing on a hilltop in Malibu for the actual moment. Also, the romantic moment was followed by a surprise dinner with 20 close friends and family at the Merois rooftop restaurant at the Pendry West Hollywood.
She revealed that she knew it was him from the moment they met. She did not feel with anyone the way she felt for him. Doug has become her best friend and is the kindest and most loving person she had known.
Also read Jenny Meinen is engaged to boyfriend Beau Mirchoff! Who is Jenny?
Relationship of Seinne and Doug Fillmore
Seinne Fleming and Doug Fillmore met each other on the 22nd season of The Bachelor which aired in 2018. The couple went Instagram official in May 2019 when Doug posted a picture of them at Catch La. They attended the wedding of Arie Luyendyk Jr. at Haiku Mill in Maui.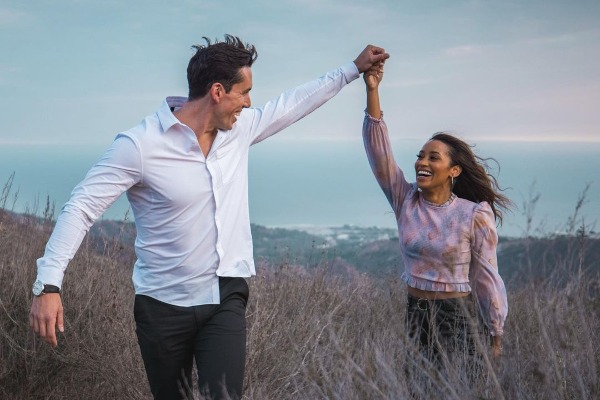 He is a senior director at the commercial real estate firm Zacuto Group.
What is the age of Seinne Fleming?
Seinne Fleming was born on 2nd March 1990 in Long Beach, California. She is 31 years old at present. Fleming is the daughter of Ron and Valarie Fleming and has two brothers Derek and Evan. She is a commercial real estate manager, model, and reality star. In 2007, she became Miss Teen Long Beach in the year 2007. She attended Yale University and graduated with a B.A. in Economics. Likewise, she also performed with the Yale Dramatic Association.
Also read 'RHOC' Alum Jo De La Rosa Announced Her Engagement To Taran Gray Peirson!
Few interesting facts about Sienne Fleming
Sienne Fleming is 5 feet 4 inches tall and has a great body.
The five things that she cannot live without are a yoga mat, passport, lip gloss, sunglasses, and the ocean.
Her favorite holiday is New Year's Eve and she loves to have a lot of champagne
If she would win a lottery she would buy her family members their dream house and would travel the world. She would also do philanthropic work.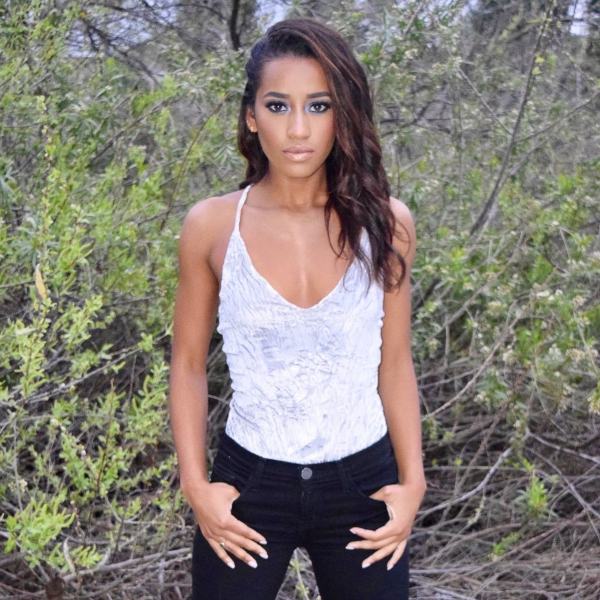 Game of Thrones is her favorite TV show.
She does not have any tattoos yet.
Sienne is spiritual and she believes in honoring yourself and treating all people with respect.
The qualities she looks for in her partner are confident, charming, kind, loyal, funny, open-minded, and intelligent.