Selena Gomez is starting a new beauty line of several makeup items!
Selena Gomez is a beauty with brains. She is a global sensation with over 152 million followers on her Instagram. She is not new to stardom and has been in the limelight since her age of 7. Selena is a great actress and singer. And now she is venturing into the fashion and makeup world by starting her own beauty line. This has excited her fans beyond limits.
Selena Gomez and her wide fanbase and business ventures
The talented Selena Gomez has a large fan following. She has been in the headlines often due to her romantic relationships as well as her health issues. She is also known for her friendship with singer Taylor Swift. And she has made her own fragrance line called Dream Out Loud. Additionally, she also has a clothing line with Kmart, another collection with Coach, and also an athletic line with Puma.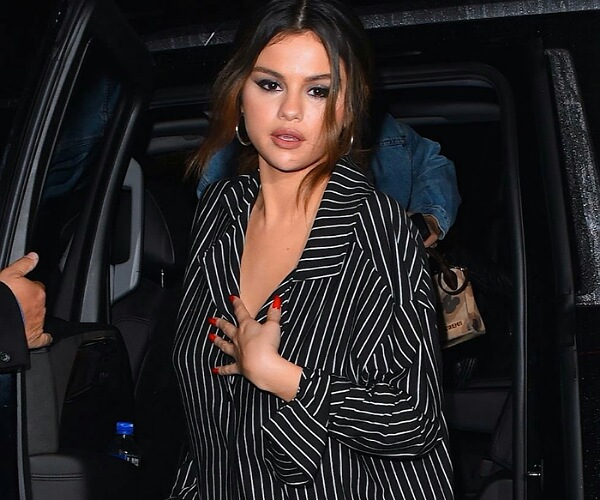 Selena suffers from lupus. Due to this, her kidneys were damaged. Hence, she underwent kidney transplant surgery in 2017. She had love issues at the same time and went through a bad time with depression. She stated on The Today Show that it was the scariest moment of her life. Selena took a brief time off from music-making to deal with her demons. She managed to overpower it and is back doing what she likes the most-music and business. Her November 2019 Lose You to Love Me release hit number one on Billboard charts. She said at that time:
"Thank you all for standing by my side through the highs and lows. I couldn't do it without you all and I can't wait to start my next adventure with you."
Selena and her new makeup line
The singer is now stronger than before. She is now set to release a new set of beauty products. The launch will take place this summer at the North American Sephora Stores. Harper's Bazaar states that she has filed for a patent to manufacture a new line of Selena Gomez beauty products which would include fragrances, cosmetics, skin-care preparations, hair-care preparations, soaps, moisturizers, and also essential oils. Called Rare Beauty, it immediately got a lot of support from her fans. Selena posted a small video on her Instagram.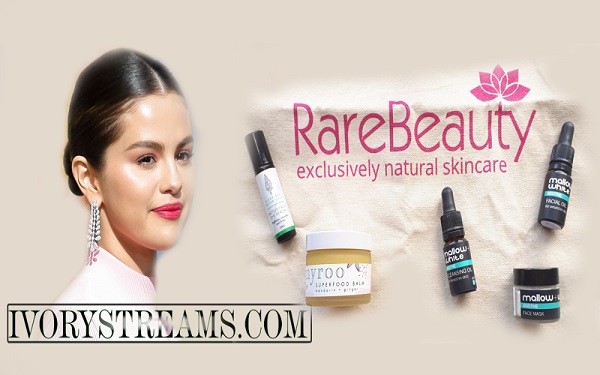 The brand stated:
"Our founder @selenagomez believes everyone is unique and rare. But today, too many people feel trapped by unrealistic expectations that are impossible to achieve. @rarebeauty Is about accepting who you are–and finding the beauty in your imperfections."
They would introduce lipstick, highlighters, blushes, and eye products first.
Selena and her relationship with makeup
Selena recently spoke with comedian Amy Schumer and said:
"I wanted to start a conversation about how can you make yourself feel great. It's not necessarily about needing these things to make yourself feel beautiful. People of my generation have all this pressure to look a certain way, and I wanted to make a line that took away a bit of that pressure."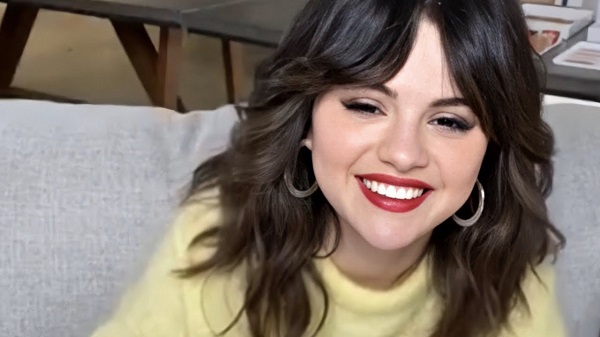 And Selena also added:
"I think Rare Beauty can be more than a beauty brand. I want us all to stop comparing ourselves and to start embracing our own uniqueness."
Short Bio on Selena Gomez
Selena Gomez is a singer as well as an actress. Her real name is Selena Marie Gomez and she belongs to the American nationality.
She had acted in the films, Another Cinderella Story in 2008, Princess Protection Program in 2009, Monte Carlo in 2011, Spring Breakers in 2012, Getaway in 2013 and The Fundamentals of Caring in 2016.
Furthermore, she is the most followed Instagram user in the world in 2018. More info…
Source: Cheat Sheet