Insight on Selena Gomez new crib! Know about her home quarantine and every boy she has dated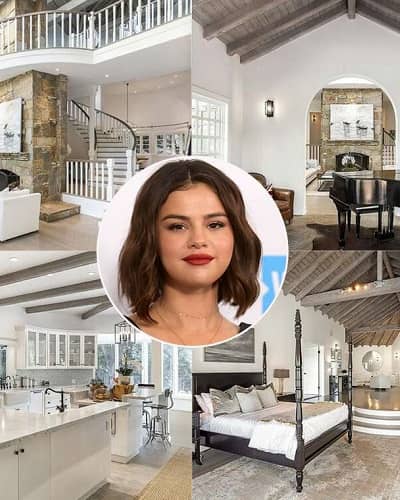 Selena Gomez's new house which she purchased in this spring is a lavish mansion. Selena Gomez bought the mansion from legendary singer Tom Petty for $4.9 million for the Encino property. It was built by Petty and his wife Jane Benyo in the year 1989. She shared a photo of herself inside the property's sunroom featuring a kitschy floral wallpaper and grand white piano on July 30, 2020.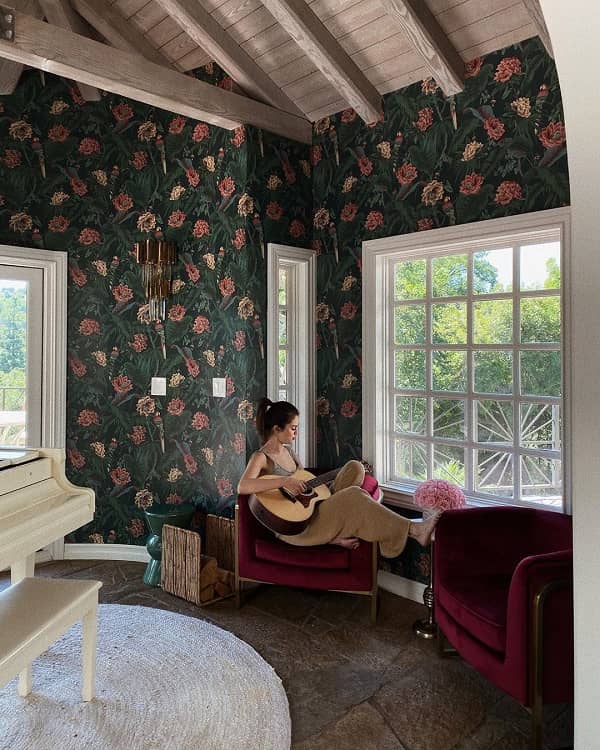 The property was built in more than 11,000 square feet which has more than six bedrooms and 10 bathrooms. Her new crib has an in-home recording studio, a gym, massage room, wine cellar, and a gorgeous pool outside.
But Gomez had not moved in or decorated the home and had wide space to work with. She has moved in finally in her new pad in Encino. She is quarantined in her Studio City Property which she has listed for $2.799 million. In her Instagram Live, she said,
"I've been in lockdown. I have not really left—well, I have left my house just to see my sister. I hope that you guys are taking this seriously. To me, I can't wrap my head around people not taking lives that serious. It's not to say it's to be hurtful toward anyone else."
She added,
"It's just, it's really hard to see 'cause I have grandparents and they're with me. I have a six-year-old sister who can't be in school right now so I haven't been on this too much just for the sake of praying for you guys and honestly figuring it out for myself, trying to read and not go crazy."
Also read Why Famous YouTubers Maddie Joy And Elijah Wireman Are Moving The House? Also Read Their Relationship Timeline!
What is Selena Gomez doing in the COVID-19 pandemic?
Selena Gomez made a video on her Instagram where she revealed what she has been doing in this coronavirus pandemic as she has been inactive in social media. She wrote,
"Things I've been doing in quarantine- settling into my new house and guitar lessons ????."
She shared a picture of her playing an acoustic guitar by a window. She looked cozy in lounge pants and a tank top sitting in a velvet pink velvet armchair in front of a wall adorned with floral wallpaper.
Likewise, she began by saying,
"I wanted to take some time to do a quick message for you guys because I haven't been posting that much. I just wanted to let you know that I love you guys and I miss you and there's so many exciting things coming up that I can't wait to share with all of you."
She has taken time to learn about what's going on and has made herself a priority.
Boys Gomez have dated!
Back in 2009, Selena dated Taylor Lautner. They met each other while she was filming Ramona and Beezus and he was filing Twilight: New Moon. They broke up soon after and remained friends. After that in 2010, Selena and Justin Bieber were spotted eating pancakes at IHOP.
There were speculations made that they were dating. But Selena turned down the rumors. But they started appearing together on red carpet events. They continued dating on-and-off through April 2014.
They broke up after Selena found Kylie Jenner's pictures on Justin's phone. After that, Selena was reported to have hooked up with Orlando Bloom which she denied.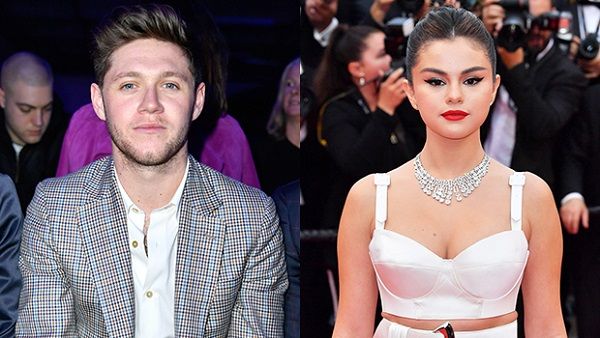 Again Justin and Selena got back together. But again they broke up in October 2014. Similarly, she started appearing with Zedd Circa in January 2015 till March 2015. She was also linked with Niall Horan. But, she friend-zoned him.
She has been linked with Samuel Krost, Charlie Puth, and The Weekend.
Also read YouTube Couple Langie And Lil Drip Lost Their Baby Due To Ectopic Pregnancy; Their Relationship From Being Bestfriend To Dating Each Other!
Short bio on Selena Gomez
Selena Gomez is a singer as well as an actress. Her real name is Selena Marie Gomez and belongs to the American nationality.
She had acted in the films, Another Cinderella Story in 2008, Princess Protection Program in 2009, Monte Carlo in 2011, Spring Breakers in 2012, Getaway in 2013, and The Fundamentals of Caring in 2016.
Furthermore, she is the most followed Instagram user in the world in 2018. Read more bio…