Selena Gomez and Francia Raisa's Friendship Timeline After She Mentioned Taylor Swift is The Only Friend!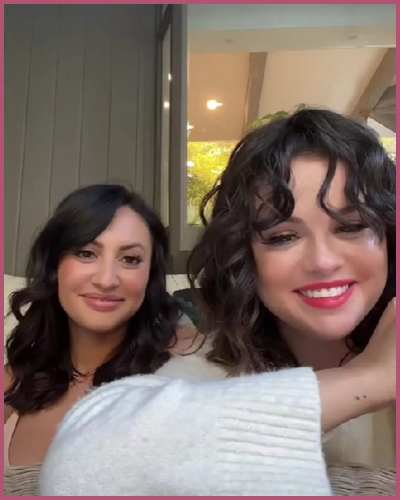 While the hot controversial topic in the music industry is the friendship between Selena Gomez and Francia Raisa
Fans are humorously replying to Gomez after she mentioned Taylor Swift to be the only friend from the industry.
Here's what you must not miss from the friendship timeline of Selena Gomez and Francia Raisa.
---
Why did not Selena Gomez mention her Kidney Donor Raisa as a Friend?
Everyone is swirled by the way the friendship between Selena Gomez and Francia Raisa turned out to be. It began when Selena Gomez's Rolling Stone quote about her friendship with Taylor Swift went viral.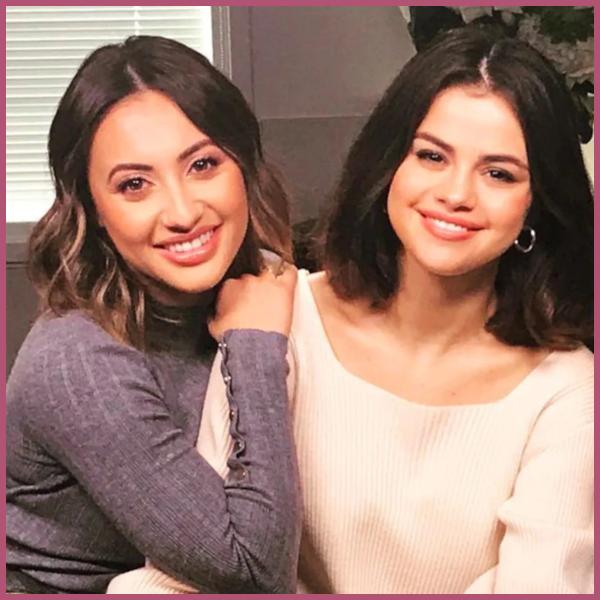 Francia Raisa immediately reacted to Selena Gomez's Rolling Stone quote from November 2022. The Loose You to Love Me, singer candidly in an interview with Rolling Stone confessed,
"I never fit in with a cool group of girls that were celebrities. My only friend in the industry really is Taylor [Swift], so I remember feeling like I didn't belong. I felt the presence of everyone around me living full lives. I had this position, and I was really happy, but…was I? Do these materialistic things make me happy?"
A Series of controversies began after E! News used the first half of the quote to use in an Instagram celebrating Swift and Gomez's friendship. It also caught Raisa's attention and thus, she commented, "Interesting" under the post, and then later deleted it.
Gomez responded to her kidney donor friend Raisa's comment on a TikTok chronicle by writing,
"Sorry I didn't mention every person I know."
The fans are now parted while some even savagely asked for the kidney back as Gomez just did not mention Francia Raisa a friend.
Also, Read This is How Francia Raisa Reacted When Selena Gomez Said Taylor Swift is Her Only Friend in the Industry!
The Recent Controversial Friendship of Selena Gomez and Francia Raisa
Selena Gomez and Francia Raisa were friends after the two first met while at a children's hospital charity event in 2007. They were co-stars on ABC's The Secret Life of the American Teenager. Everyone thought them to be friends, but Gomez just confirmed she only knows Francia.
Well, Their friendship timeline might interest you. Raisa had done her best and even gave her body part as she loved Gomez as her friend but are there any more?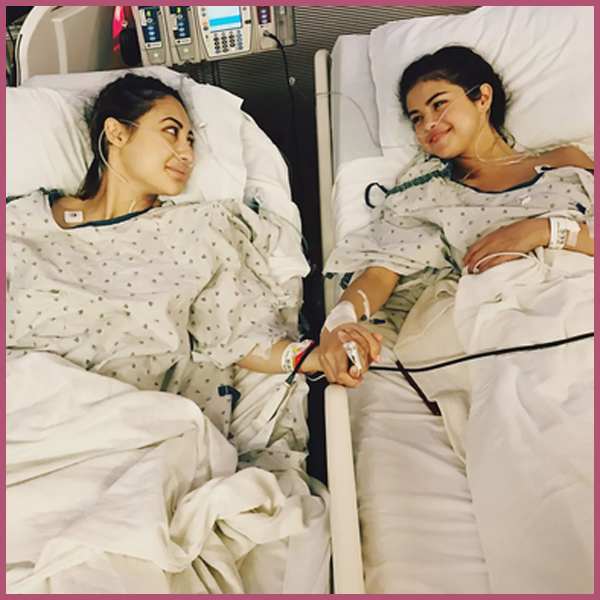 Selena Gomez received a kidney from Francia Raisa after her lupus diagnosis on October 2015. As per the September 2017 revelation,
"There aren't words to describe how I can possibly thank my beautiful friend Francia Raisa. She gave me the ultimate gift and sacrifice by donating her kidney to me. I am incredibly blessed. I love you so much sis."
Selena Gomez and Francia Raisa a month later then talked about the surgery in a joint interview. Even Gomez dedicated her Woman of the Year Award in December 2017 honoring in tears,
"I think Francia should be getting this award. She saved my life… I feel incredibly lucky."
Well, Francia Raisa was coping with post-surgery depression after her decision to be there for Gomez. She revealed the same in March 2018 and detailed on Harry Connick Jr.'s daytime talk show Harry adding,
"It's harder as the donor because we are losing something our body didn't need to lose."
Also, Read every time Selena Gomez And Taylor Swift Gave The Glimpse Of Friendship Goals! Find out
Matching tattoos of Selena Gomez and Francia Raisa
Selena Gomez and Francia Raisa also had matching tattoos. It was a tribute tattoo with her kidney donor that Gomez revealed in December 2019. Actually, it was taken after she got the date of her kidney transplant and only debuted in her 2020 music video for Rare.
"I actually got the date of when I got my kidney transplant. And I did that with the girl that gave me her kidney."
Selena Gomez also thanked Raisa on World Kidney Day in March 2021. Seemed like Gomez was always grateful and put Raisa close to her heart but that did not make her a friend, do it?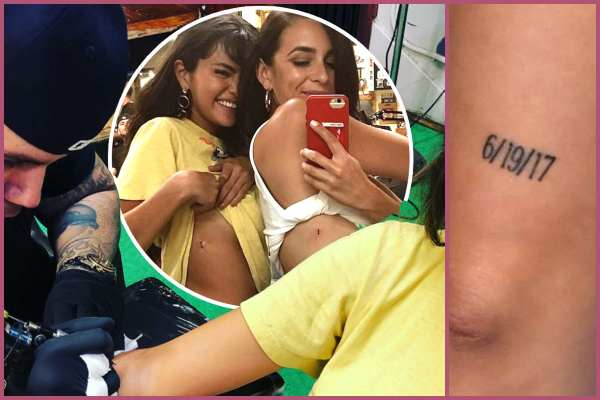 Gomez and Raisa's friendship seemed stronger in July 2022 after they were having fun on Tiktok. The Only Murders in the Building star Raisa had posted the "He's a 10 but…" TikTok challenge video with her friend, well only she thought Gomez was a friend, the bonding was never a friendship from Selena's perspective.
After Raisa appeared to react negatively on social media after Gomez called Swift as her only friend. Also, she is presently no longer following the Selena + Chef star on Instagram.
Also, Read Childhood BFF Gigi Hadid and Olivia Perez's Friendship! Story on Olivia's birthday