New Neighbors Selena Gomez and James Charles talks about Rare Beauty over facetime! Know about her relationship status and net worth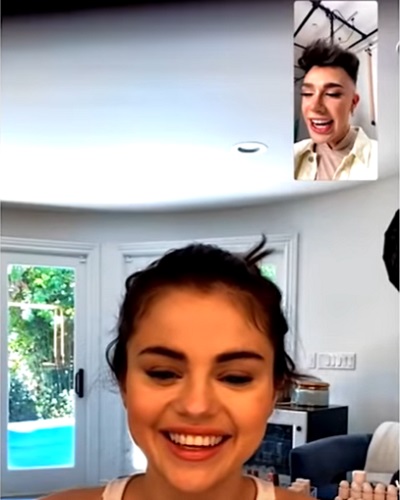 On 3rd September 2020, Selena Gomez launched her cosmetic company Rare Beauty. She has announced the company on 4th February 2020. Both have bought a new house in Encino, California.
Makeup artist and beauty YouTuber James Charles has recently moved to his new house which made him the neighbor of Selena.
On a recent video of James Charles, DMing Celebrities To Pick My Makeup uploaded on 9th September 2020, he messaged Selena asking for her favorite blush.
He wrote,
"I'm so excited for Rare Beauty! I'm filming a youtube video where I dm my favorite celebrities and ask them to recommend a product for my makeup routine! Do you have ant favorite blush that you think I should try out?"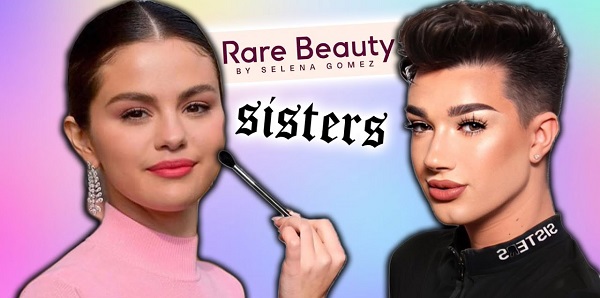 Soon after his DM to Selena, she face-timed him. They talked about her upcoming makeup 'Rare Beauty'. Selena asked him if she could drop off the makeup to his home to which he agreed.
Likewise, they revealed that her makeup brand was available on Sephora's website. James tried the makeup and he loved it. They might film a collaboration video anytime soon.
On 4th August 2020, a Twitter account named 'B!tch tweeted,
"Selena Gomez is neighbors with James Charles, watch him go over to her house to ask if he can do her make up for a youtube video to promote her beauty line while also promoting his.."
Also read Selena Gomez is starting a new beauty line of several makeup items!
Selena Gomez's Rare Beauty packaged similarly to Fenty Beauty?
After Selena Gomez launched her new makeup line 'Rare Beauty' fans were quick to note the similarities that the beauty line has to another celebrity's makeup line. For Gomez creating a beauty line meant so much more than having her name on some products.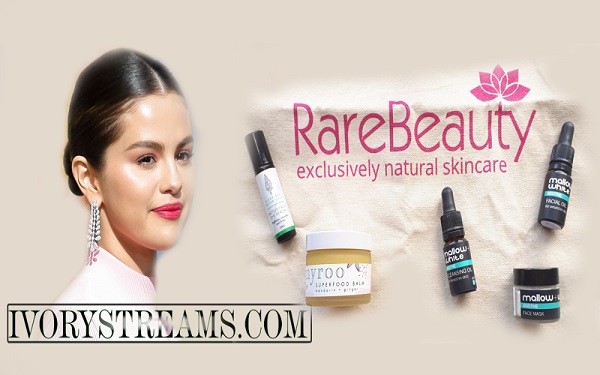 Her makeup line has become popular among fans is getting hits. The beauty community has also responded positively towards her products.
Rare Beauty and Fenty Beauty both have used tall and frosty bottle designs. Fenty Beauty is known for its minimalist look and Rare Beauty has done the same.
With the rising controversy, some fans have defended Selena saying that both the makeup brands are designed by the same agency. Her makeup line offers 12 products ranges from foundation shades, lipsticks, primers, blushes, and brow pencils at present.
One of Gomez's favorite product is Blush which she revealed in an interview,
"Lately, I've been using my Rare Beauty Soft Pinch Liquid Blush in Bliss a lot. I just tap it onto my cheekbones and maybe a little color on my lip."
Is Selena Gomez dating anyone at present?
Fans have speculated that Selena Gomez was dating someone after she was in a cooking show Selena + Chef. But Gomez cleared it out that she has no haste to start a new relationship as she is enjoying her single life.
As per the Wall Street Journal of January 2020, she has been single for two years and has not had a serious relationship since The Weeknd and Justin Bieber.
Selena Gomez's net worth
The estimated net worth of Selena Gomez is $75 million. She signed a $30 million endorsement deal with Puma in September 2017. Similarly, Gomez signed a $10 million deal with Coach.
It is known that a brand pays $3.5 million for a single Instagram post. In 2014, she paid $3.69 million for a large house in Calabasas gated company built in 3.15 acres.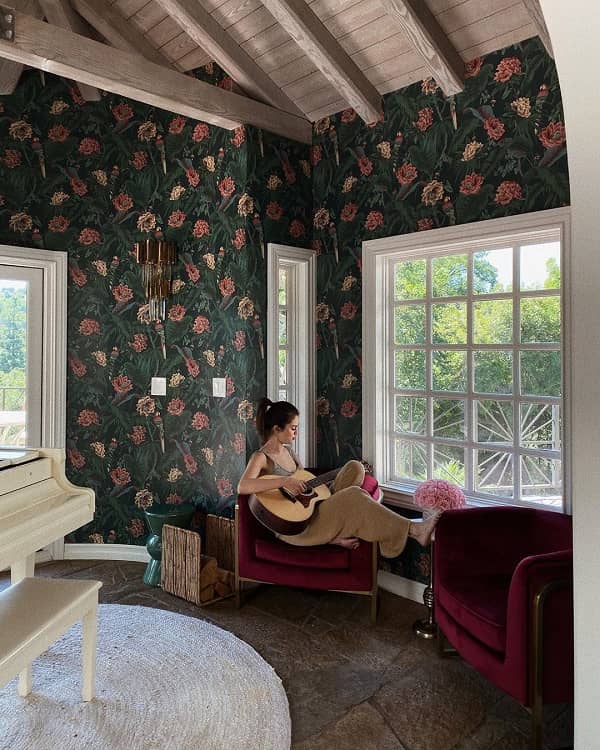 Similarly, in April 2020, she paid $4.9 million for her new house in Encino, California. The 11,483 square foot house was built by the late singer Tom Petty.
The house features hall rooms that have high ceilings and a natural stone fireplace that expands to the second story balcony.
Also read Sports writer John Gonzalez on married life with Colleen Wolfe! Know about his net worth and social media presence
Short bio on Selena Gomez
Selena Gomez is a singer as well as an actress. Her real name is Selena Marie Gomez and belongs to the American nationality.
She has acted in the films, Another Cinderella Story in 2008, Princess Protection Program in 2009, Monte Carlo in 2011, Spring Breakers in 2012, Getaway in 2013, and The Fundamentals of Caring in 2016. Read more bio…
Short bio on James Charles
James Charles is an American Internet personality, model, and make-up artist who became the first male ambassador for CoverGirl. He announced his first Sisters Tour in April 2019. Read more bio…