Selena Gomez has kidney transplant surgery for her lupus disease! Facts about her donor, the surgery, and her career updates!
Selena Gomez, the famous singer, and actress has stunned the world by her recent Instagram post in which she has talked about her kidney transplant. Fans and readers are totally taken aback by this disclosure.
Selena Gomez's secret kidney transplant surgery
Gomez had posted that in summer of this year, she had undergone a kidney transplant and the donor was her best friend and TV actress, Francia Raisa. Francia is also the daughter of radio personality Renan Coello. Selena had put up a picture showing her and Francia lying on two beds side by side and holding hands. There was another post in which Selena is showing her scar of the surgery.
Selena has not disclosed details about when and where the surgery was done. Francia Raisa is known for her role in ABC's The Secret Life of the American Teenager. Just like her fans and followers, her previous beau Justin Bieber was also kept in the dark about this major surgery. Selena's stepfather, Brian Teefey was overwhelmed by the kindness of Francia. He told Hollywoodlife.com:
"I am stunned and touched by Francia's ultimate sacrifice for a friend. I am not only Francia's manager but also Selena's father so the magnitude of what Francia has done for our family cannot be put into words."
Brian is married to Selena's mother, Mandy since 2006 and is a Manager for LH7 Management. Though he did not want to say more about the procedure, it is believed that Selena and Francia would come together and give an interview of this aspect of their life and friendship.
Selena Gomez was diagnosed with lupus in October 2015. Due to her ailment, she was away from active work in 2016. She had canceled her Asian and Australian tours. People had assumed that the cancellation could be due to relapse of her lupus or addiction. Her boyfriend The Weeknd was beside her throughout the health battle.
Also read Selena Gomez responds after Justin's recent disclosure that he loved and still loves Selena Gomez!
What is lupus?
Lupus or systemic lupus erythematosus (SLE) is an autoimmune disease. In this, the body attacks its own tissues mistakenly. The kidney cells also get attacked and their function of excretion of body waste decreases. In the US around 240000 people are diagnosed with this ailment every year. One kidney is adequate for the body and hence a kidney transplant helps resolve this problem.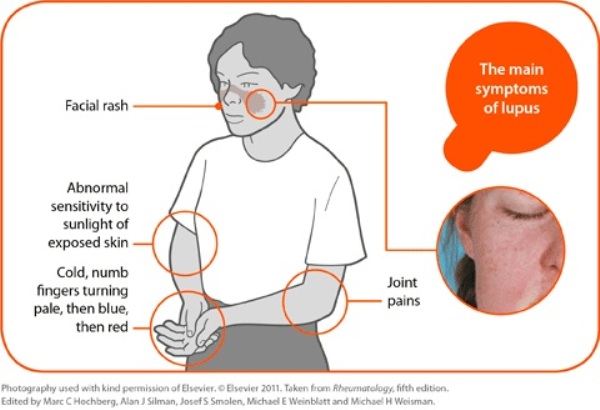 Lupus does not seem to attack the donated kidney. Besides, the drugs which are given to an individual after the kidney transplant procedure also keep lupus at bay.
The most common reason for a kidney transplant in the US has been for kidney damage due to diabetes mellitus and hypertension. Lupus constitutes only 3% of these kidney transplant cases which numbered 19000 in the US in 2016.
You may like to read Selena Gomez is admitted in hospital with an acute nervous breakdown
Selena Gomez's health post surgery
Though Selena had not posted any details about her health post kidney transplant, she was spotted at various events in September 2017. Selena was sighted on 12 September 2017 at a show during the New York Fashion Week. She was also seen on the New York set of Woody Allen's upcoming untitled movie.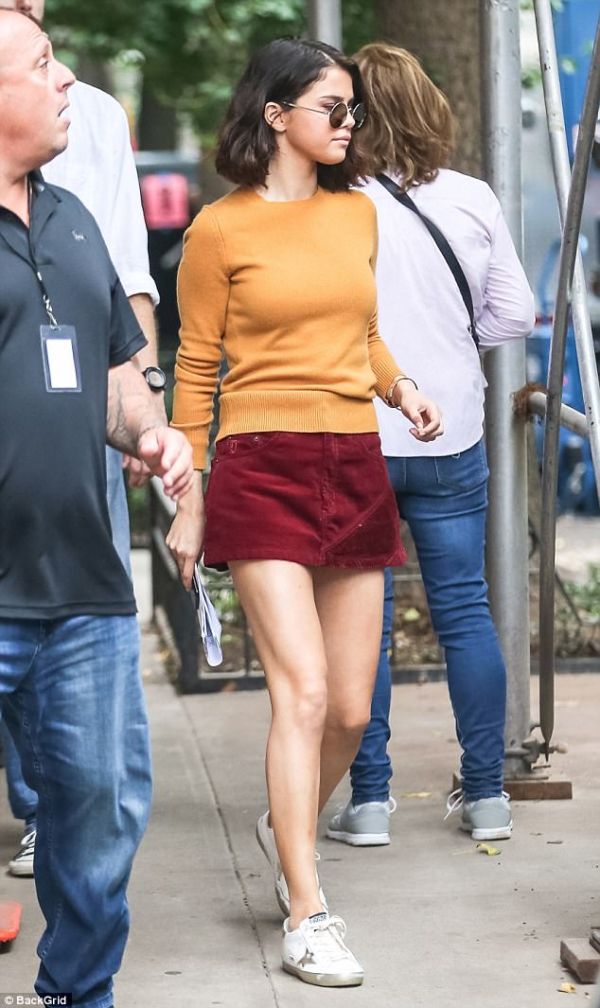 She looked healthy and pretty in a burgundy colored mini skirt and orange sweater with white trainers.  She also had worn a pair of dark round sunshades. She has moved in with her boyfriend into a new lavish rented apartment in NY's Greenwich Village. Selena Gomez is lucky to be having such a kind friend as Francia Raisa. We wish both a speedy recovery and the best wishes for the future.
Short bio on Selena Gomez
Selena Gomez is a singer as well as an actress. Her real name is Selena Marie Gomez and belongs to the American nationality.
She had acted in the films, Another Cinderella Story in 2008, Princess Protection Program in 2009, Monte Carlo in 2011, Spring Breakers in 2012, Getaway in 2013 and The Fundamentals of Caring in 2016.
Furthermore, she is the most followed Instagram user in the world in 2018. More bio…