See Selena Gomez Just Got New Tattoo! How many tattoos does she have?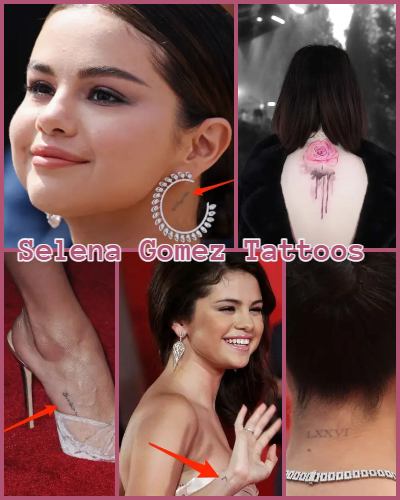 Selena Gomez is a singer as well as an actress
The singer has just got a new tattoo on her body
She inked "By God" on her ankle
Gomez might have 17 tattoos in total so far
---
Selena Gomez, 29 has a new tattoo on her body!
Over the weekend, the singer took to Tiktok to show off her new tattoo. She uploaded a video of herself getting tattooed to her Tiktok account, which was afterward reposted by a fan account.
Her new tattoo, which is inked on her ankle, simply reads "By God." This is not her first tattoo; she already has several others on her body. Her tattoos are mostly little and lovely and are scattered across her body.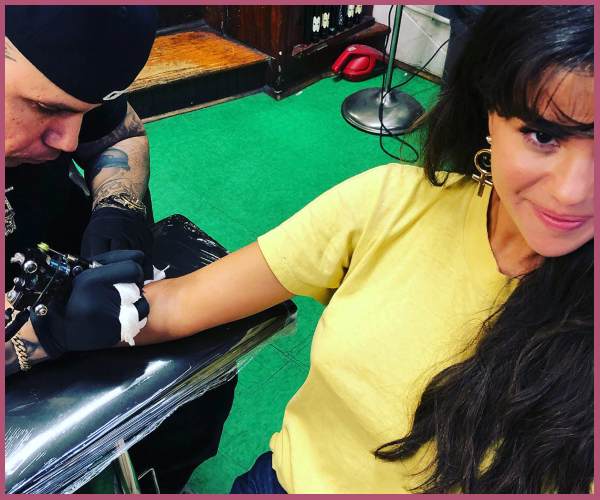 Last time, Gomes inked a large pink rose on her upper back in December 2021. The 'Same Old Love' singer claimed that the design was largely influenced by Cara Delevingne.
Also read "Pete Davidson Honors Kim's Children with His New Tattoos!"
Gomex revealed the meaning of her upper back tattoo and why he inked it on Live with Kelly and Ryan. She explained,
"It means a couple of different things. Me and Cara, one of my best friends — I was maybe 16 when I met her — she calls me rosebud. So it's a nickname. And I've always wanted a rose and now I got one. And I love it."
Gomez's latest tattoos could be her 17th tattoo in total.
A list of Selena Gomez tattoos
In 2012, Gomez got her first tattoo, a little music note on the side of her right wrist at the age of 19.
The same year, she received her second tattoo, "LXXVI," roman numerals representing the number 76, on her neck. Keith Scott "Bang Bang" McCurdy, a well-known New York City tattoo artist, inked the tattoo.
According to him, It's a tribute to her mother, Mandy Teefey, who was born in 1976. She got her third tattoo, "God who strengthens me," on her thigh the same year.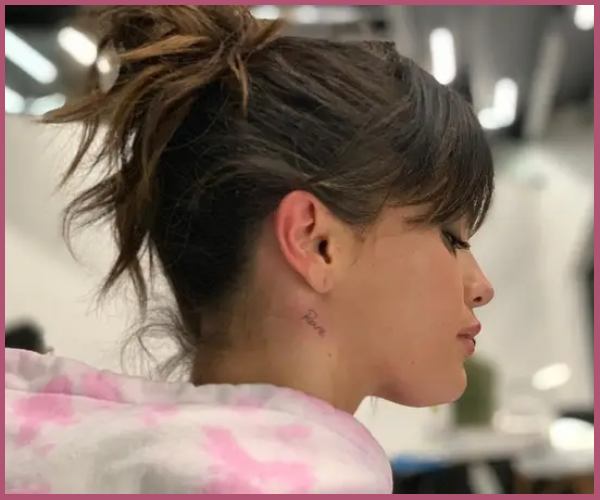 Also read "Lala Kent erased tattoo of her ex-fiance Randall Emmett!"
More on…
To memorialize her sister, Gracie, she got a lowercase "G" tattooed on her neck. Similarly, Gomez has the Arabic phrase "Love Yourself First" tattooed on the upper-right side of her back.
She has a symbol on her left hip that she supposedly got to meet one of her greatest pals. Moreover, Gomez's right foot has the word "sunshine."
Gomez, Alisha Boe, and Tommy Dorfman all got semicolons tattooed on their wrists.
Gomez has a "1" tattooed on the right side of her rib cage to honor her friendship with Courtney Lopez.
Lopez, Ashley Cook, and Raquelle Stevens, Gomez's three closest pals, all have similar "4" tattoos on separate regions of their bodies.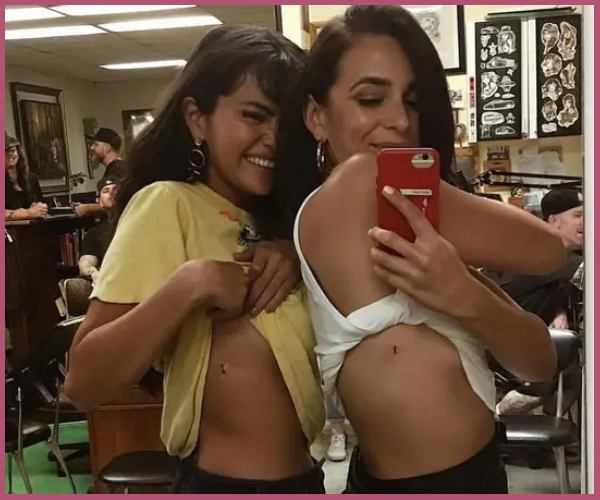 In 2019, the singer got matching arrows with Julia Michaels on the bases of their thumbs.
That year, she also debuted her largest tattoo to date, prayer hands on her left leg.
On the back of her right arm, Gomez inked the date of her kidney transplant. Similarly, her third solo album's title, "Rare," is tattooed on her neck.
In April 2021, she got a tony cross on her left collarbone.
Also read "Justin Bieber and supportive wife Hailey Bieber got a matching 'Peaches' tattoo! What is it for?"
Short bio on Selena Gomez
Selena Gomez is a singer as well as an actress. Her real name is Selena Marie Gomez and belongs of American nationality.
She had acted in the films, Another Cinderella Story in 2008, Princess Protection Program in 2009, Monte Carlo in 2011, Spring Breakers in 2012, Getaway in 2013, and The Fundamentals of Caring in 2016.
Furthermore, she is the most followed Instagram user in the world in 2018. See more…