Everytime Selena Gomez And Taylor Swift Gave The Glimpse Of Frienship Goals! Find out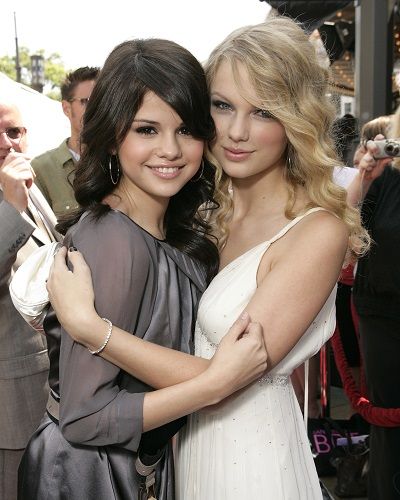 Taylor Swift and Selena Gomez are friendship goals.
They have maintained their friendship despite the limelight for more than a decade.
However, alongside the friendship, the two are no new names on the list of making drama and public feuds.
The buddies always supported each other and showed it publicly.
Here is the time they two really gave the friendship goals.
---
1. Taylor Swift is all time advisor for Selena Gomez
Not only a friend, but Taylor is also an all-time advisor for her dear friend Selena. Once in an interview in 2009, the singer mentioned she always goes to Swift when she seeks advice. At the time she stated: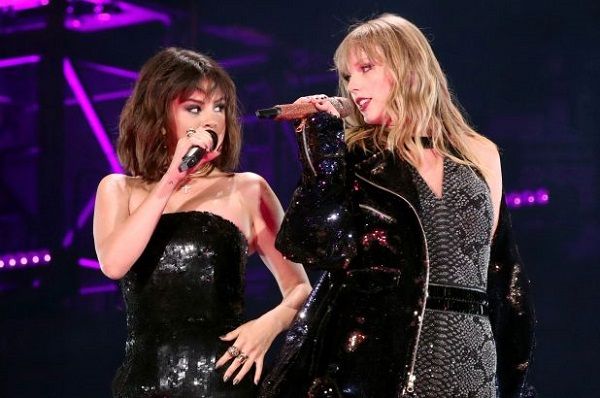 "Every single problem I ever have is healable by Taylor Swift. If I ever I have an issue, Taylor has gone through it, because she's older than me, and she gives the most thought-out answers."
She also mentioned the one thing she loves about Swift is she believes in the whole love story and Prince Charming and soul mates. The singer did not forget to mention this is the reason she never lost her faith.
2. Hanging out at events and parties
Besides chit-chatting every day, they also hang out together at Award events and after-parties. Back in 2011, the two hung out together at the People's Choice Awards. This was the same award show where Swift won the title of  Favorite Country Artist and Gomez got the trophy of Favorite Breakout Artist.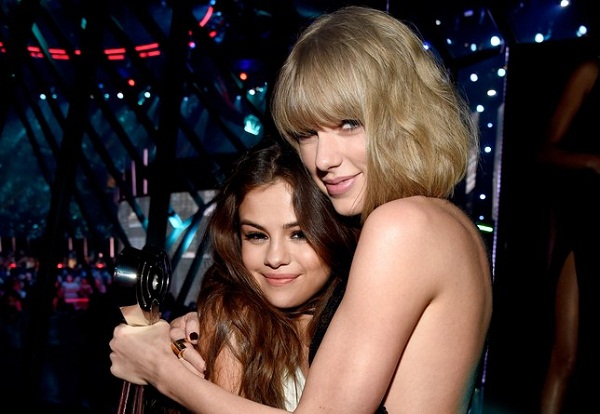 The same year in February they two attended the Vanity Fair Oscars party side by side. Later, the same year in August, these two friends attended the Teen Choice Awards where they later performed "Love You Like a Love Song." In 2015, they also attended a Golden Globes after-party alongside Lorde.
3. Having each other's back
As any friends would do, Swift and Gomez always got each other's back. Swift has always publicly supported her friend. Meanwhile, Gomez also admits that she always has her friend's back no matter what.
The singer stated:
"She has showed up for me in ways that I would have never expected. Flown in because I was hurt and was going through something. Stuff that was going on with my family,"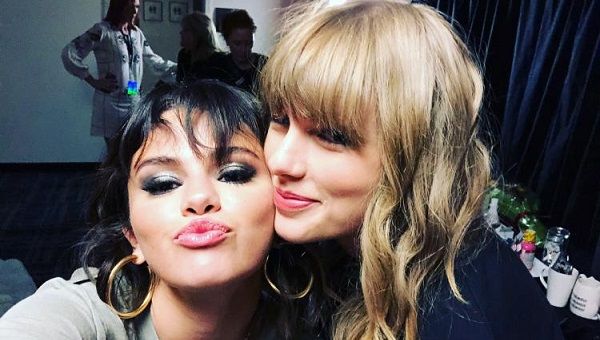 Gomez also admitted that with the passing years their friendship bond is getting more strong. Though they don't agree all the time, they respect each other's choices.
She explained:
"It's been proven year after year and in every moment of my life that she is one of my best friends in the world. We don't agree on everything, but we respect each other with everything."
You may also read- Friendship of American actor Brad Pitt and rapper Kanye West! 
More About Taylor Swift
Taylor Swift is an American singer-songwriter and actress best known for her narrative songs which usually describe her personal life. Most of her songs are about her ex-lovers. She is one of the most popular contemporary female recording artists. She became the youngest artist in history to win the Grammy Award for the Album of the year at the early age of 20. See more bio…
You may also read- Jennifer Aniston and Ellen DeGeneres shared a memorable friendship with a kiss!
Source: E!Online, ELLE, Hollywood Life