Selena Gomez Responds to Viral Pictures with Hailey Bieber Since Publicly Meeting Her!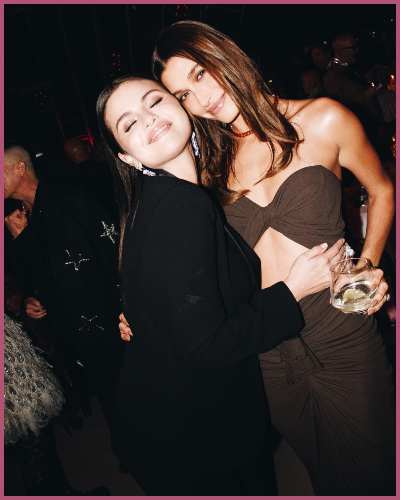 Selena Gomez addressed her viral photos with Hailey Bieber at last month's Academy Museum.
Fans went crazy after Selena lovingly embraced and chatted with Hailey Bieber.
Selena dated Justin dated on and off from 2010 to 2018.
---
Selena Gomez oozes love while talking about Hailey Bieber
Selena Gomez is the most positive and loving person out there.
The former Disney Star recently responded to her viral photos with her ex-Justin Bieber's wife Hailey Bieber.
In a new interview, the Love You Like a Love Song singer talked about the internet-breaking pictures at last month's Academy Museum of Motion Pictures and said that were not a big deal.
Gomez, who came there to promote her upcoming Apple TV+ documentary My Mind and Me, said,
"It's not even a thing."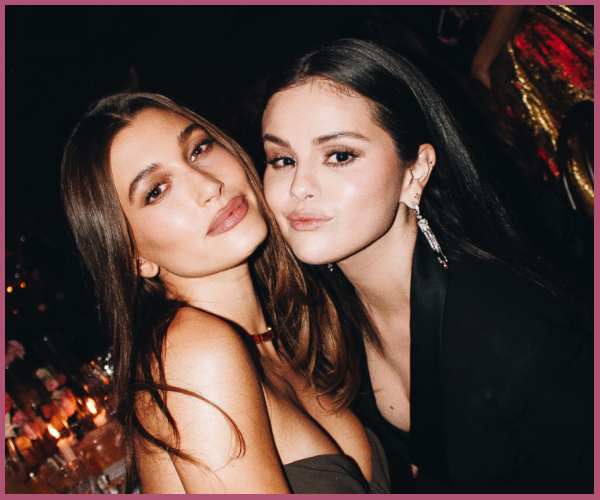 On October 15, fans went gaga when pictures of the 30-year-old actress and the 25-year-old model hugging at the star-studded event in Los Angeles surfaced on the internet.
It was no surprise fans found it hard to believe the pictures with their eyes. Even Tyrell Hampton, who took the pictures was taken aback by the stars' warm gesture toward each other. He wrote on Instagram, "plot twist."
The photos of the duo came just weeks after Hailey appeared on the Call Her Daddy podcast where she told that there was no bad blood between her and her husband's ex. Justin and Selena famously dated on and off from 2010 to 2018.
While talking about her relationship with Selena, Hailey said:
"It's all respect,"
Also, Read Selena Gomez and Hailey Bieber Hug at Academy Museum Gala!
Hailey said she did not steal Justin from Selena
Assuring her fans that the duo has spoken to each other, Hailey said:
"It's all love. Neither of us owe anybody anything except respect. I respect her a lot, and I think there are no expectations [between us]. I respect her."
Justin's wife also praised her husband for ending his chapter with Gomez before popping the question to her for marriage in July 2018. Just two months after the engagement, the two secretly tied the knot.
Hailey said of the Sorry singer: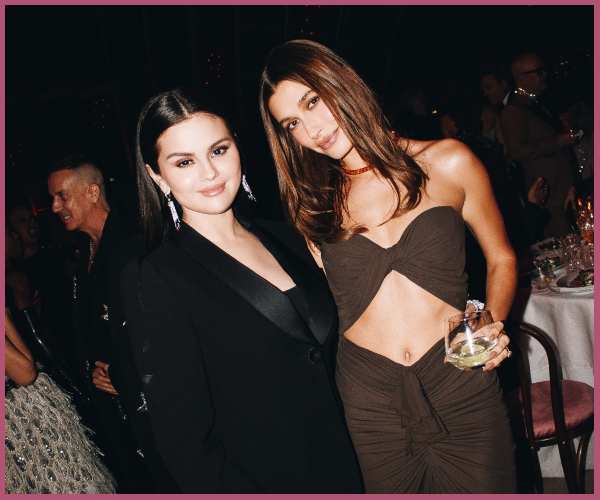 "[Fans] wish he ended up with someone else, and that's fine,"

"You can wish that all you want, but that's just not the case."
The former Drop the Mic co-host also rubbished accusations when she clarified that she never stole Justin from anyone.
She revealed that it was not her character to mess up with somebody else's relationship.
Despite not responding to the podcast interview directly, Gomez posted a TikTok video the very next day where she spoke about the importance of kind words.
The Love You Like a Love Song singer said:
"Words matter, truly matter,"
Also, Read Did Hailey Bieber Steal Justin Bieber from Selena Gomez? The Model Responds!