The selfishness! Todd Chrisley's daughter Savannah Chrisley concerned about her nuptials on-air to Nic Kerdiles amidst her parents' legal woes!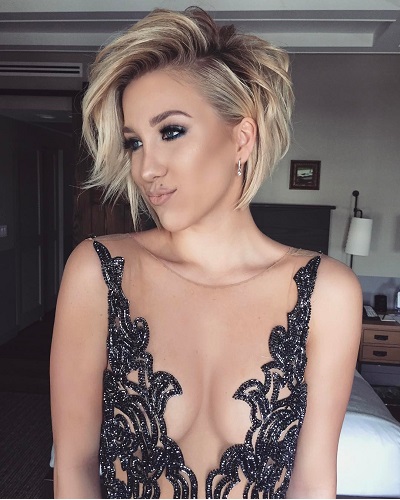 Chrisley Knows Best main stars Todd Chrisley and wife Julie both are in the midst of a serious legal problem. The court has charged them with alleged financial crimes and tax evasion. But despite all these sad happenings in her family, the daughter Savannah Chrisley is concerned only about her spinoff show and on-air wedding with NHL player Nic Kerdiles. How true is this allegation on her?
Savannah Chrisley and her only focus on her wedding to Nic Kerdiles
Her parents Todd and Julie Chrisley are in deep financial trouble. But their youngest daughter Savannah is not talking anything on it. Her main focus now is her upcoming wedding to the hockey player would be free and glamorous and on-air. Hence she has decided to go silent on the tax evasion issues of her parents.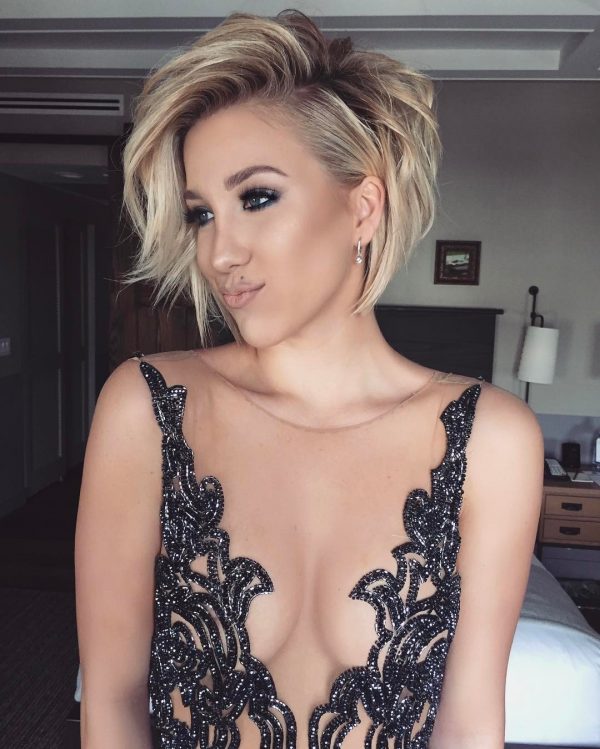 An insider revealed:
"Savannah is staying out of all the nastiness that her brothers Chase and Kyle are perpetuating right now, because she knows it will only come back to bite them all in the a**,"
Savannah, 22 feels that by keeping quiet and out of the matter, she stands a chance to be able to do the spinoff show about her marriage to Nic Kerdiles on TV. The source added:
"Honestly, she's only concerned right now about her all-expenses-paid wedding to Nic!"
Todd Chrisley and Julie Chrisley and their tax woes
Radar Online has obtained the court papers from the U.S. Attorney's Office in Georgia's Northern District. It states that Todd, Julie, and their accountant Peter Tarantino conspired and committed financial crimes in the form of bank and wire frauds. They are charged for conspiracy and tax evasion.
The show began in 2014 and 7C's Productions was named the loan-out company which paid the actors and entertainers for their services. Various production companies pumped millions into this company's account over the years.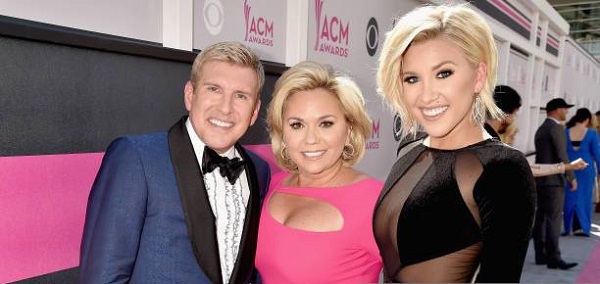 In 2009, the couple filed their tax return as married filing separately. But in 2010, 2011, and 2012, they filed it as married filing jointly. They did not do tax payments to the IRS on time. In 2012, he filed for bankruptcy and later from 2013 to 2016, they did not file their tax returns on time. They altered the bank statements in order to get bank loans. These they put to personal use.
Todd Chrisley shares on social media ahead of an indictment
Todd told his fans on social media:
"I've never talked about this publicly before, but there's been a cloud hanging over Julie and me and our entire family for the past seven years,"

"It all started back in 2012 when we discovered that a trusted employee of ours had been stealing from us big time."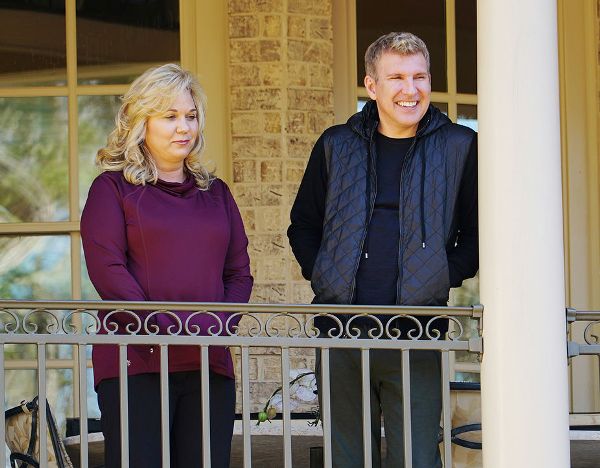 He added:
"Needless to say, we fired the guy and took him to court — and that's when the real trouble started. To get revenge, he took a bunch of his phony documents to the U.S. Attorney's office and told them we had committed all kinds of financial crimes, like tax evasion and bank fraud. That got their attention all right, but once we had a chance to explain who he was and what he'd done to us, they realized it was all a bunch of nonsense and they sent him on his way."
The person then asked other investigators to reopen the case. But he wants them to provide him with immunity from prosecution for his own several crimes. He added:
"As a result, it looks like later this week Julie and I are going to be named in a federal indictment. They will be charging us with tax evasion and probably a bunch of other financial crimes as well. I'm telling you all this now because we have nothing to hide and have done nothing to be ashamed of. Not only do we know we've done nothing wrong, but we've got a ton of hard evidence and a bunch of corroborating witnesses that prove it."
Short Bio on Savannah Chrisley
Beautiful Savannah Chrisley is a beauty pageant contestant and television personality who hails from America. She gained a lot of attention for her appearance on the USA Network reality show, Chrisley Knows Best. More Bio…
Source: Radar Online