Selma Blair has multiple sclerosis! She talked about her medical condition and gave an update to her Instagram fans on it!
It has been a year since doctors diagnosed multiple sclerosis in actress Selma Blair. Recently, Selma opened up about her health and her shaven head. She put up pictures of her changed new self and wrote a lengthy post on her Instagram to update her fans on her health.
Selma Blair updates her fans on her health
Selma Blair, 47 shared a new self of herself on her Instagram. She also wrote a long message for her fans. It was basically to update them about her health. She has multiple sclerosis and doctors diagnosed it on her in August 2018.
In the picture, Selma is leaning against a walking bike and smiling into the camera. She wrote for her 1.7 million Instagram fans:
"Today is a banner day. I am being discharged from the care of an incredible team of nurses and techs and a visionary Dr. who believes in my healing as much as I do.

"This has been a process. And will continue to be one. I am immunocompromised for next three months at least. So no kisses please."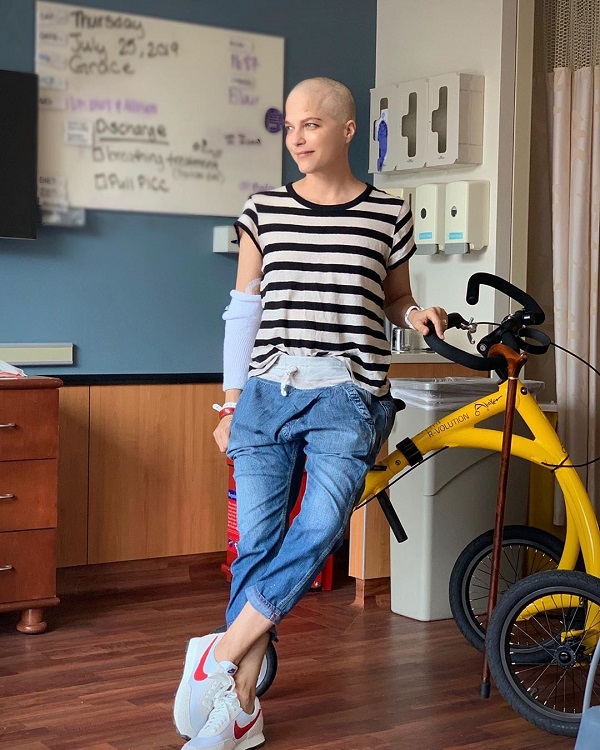 Selma added:
"I wanted to make sure any complications that might arise here were my private space. And we got through brilliantly.

"I thank you all for your love and support and that extra dose of great with a @people cover. I see things so much more clearly now. And I am excited to share this journey when I am ready."
She ended the post thus:
"For now, I have recovery. And a great @the_alinker_world so I gotta split. Bye!!!!!! This is the best gift I could give to [her son] Arthur. #newimmunesystem #whodis?"
Selma Blair and her earlier post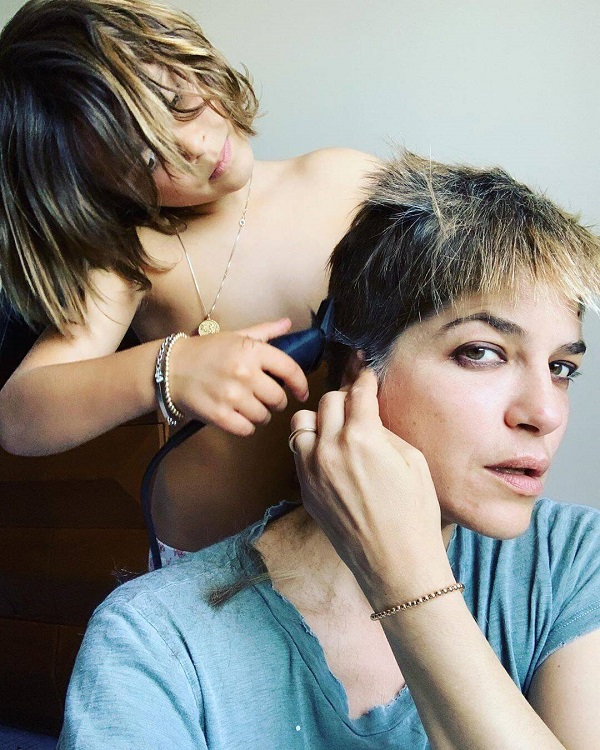 Just a few hours prior to the post, Selma had uploaded a picture of her son cutting her hair. She said it was his birthday and she felt bad that she could not spend the day with him. She said that this was because she had the final session at the same time.
Selma Blair and her multiple sclerosis diagnosis
Multiple Sclerosis is a medical condition which affects the brain and spinal cord. The cause is not known and it can lead to vision loss, easy fatiguability, generalized weakness of muscles, and coordination difficulties. Selma also had nervous system involvement and her vision was affected. She revealed:
"I don't see out of my right eye right now."
Her voice also has got affected. She disclosed:
"My voice is like, you know when you were a child and you cried too much and you couldn't get your breath after?

"So I'm not in pain, although it's an effort, but it's like a baby that's so distraught that can't get enough air,"
She added:
"If I yell I can push enough air out so I don't have it."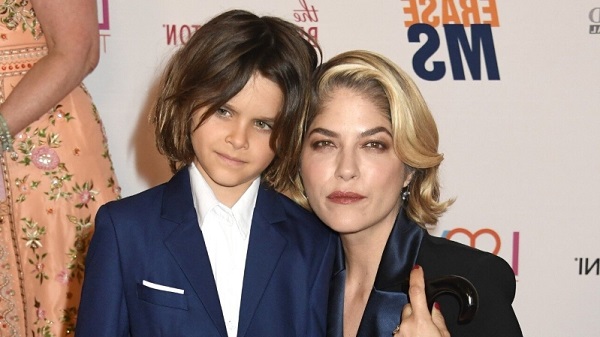 Though the diagnosis was not a good one, Selma is happy that she came to know the cause of her various symptoms. She said:
"For some people, the diagnosis is hard; for me, it was great."

"It stopped a lot of the self-loathing I had for my fatigue and confusion."
Short Bio on Selma Blair
Michigan born Selma Blair is an American actress who has starred in lots of movies, TV shows, and stage plays. She is popular for her leading role of Zoe Bean in the teen sitcom "Zoe, Duncan, Jack, and Jane".
Her leading role in the film Brown's Requiem in 1998 caught some huge media and audience attention.
Her fame rose to peak after her role as Liz Sherman in the fantasy films "Hellboy" in 2004 and "Hellboy II: The Golden Army" in 2008.
She also played the lead role in the American remake of Kath and Kim as Kim Some of her other noticeable performance are from the movies like The "Fog", "Purple Violets", "The Poker House", "Columbus Circle" and "Mothers and Daughters". More Bio…
Source: Express UK