Selma Blair walks the red carpet of Vanity Fair Oscars after party with an embroidered cane 6 months after MS diagnosis!
Selma Blair, 46 was diagnosed with Multiple Sclerosis (MS) in August 2018. She made the news public in October last year. On this Sunday 24 February 2019, Selma made her first public appearance after her diagnosis. She walked the red carpet of Vanity Fair Oscars Party held in Beverly Hills with an embroidered cane.
Selma Blair on the red carpet with tears in her eyes
Selma Blair was attending the Vanity Fair Oscars after party held in Beverly Hills this Sunday. This is her first public appearance since she revealed that she is suffering from Multiple Sclerosis.
Selma was in her colorful pink, green, blue, and black dress. She was holding an embroidered personalized cane in order to support herself. She had praised her friends for creating the stick for her for this great night.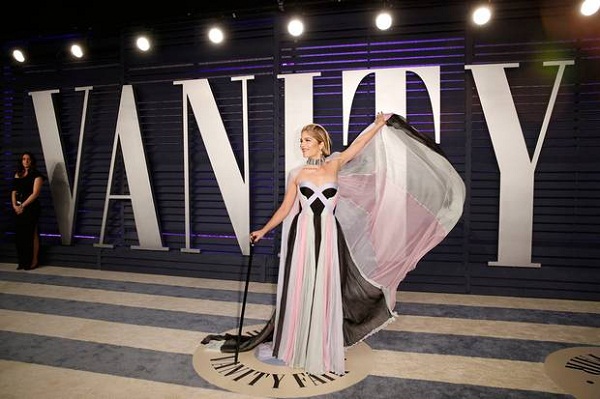 Selma had shared a picture of her cane on her Instagram and had captioned it:
"This is Love. How did I get so lucky?"
She continued:
"I wanted a special cane for #vanityfair dinner. So…@lyon_hearted went out and found a patent leather and @bic_owen and he stitched it on. Hours of love put in. And then #tombachick made it especially magical. I burst into tears. These gifts to get me through. #subtle #chic# love. I can't thank these three enough. They are angels."
Selma Blair breaks down
At one point, Selma was overwhelmed and she broke down and began crying. She then controlled her emotions and said:
"It took so much to come out here."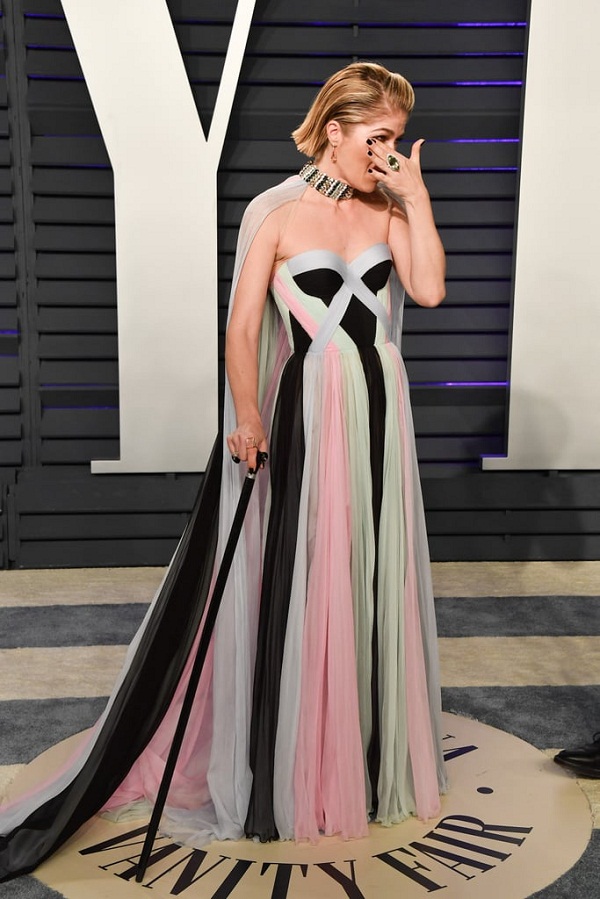 Selma Blair and her MS diagnosis
Selma's MS diagnosis came in August 2018 but he has been having some ill-defined vague symptoms related to it since the last 15 years. She used to drop things often and occasionally fall. She used to at times have a foggy memory and her left side used to behave at times that 'it is asking directions from a broken GPS'. Selma shared the details of her disease with her Instagram fans and wrote:
"I have MS and I am ok. But if you see me, dropping crap all over the street, feel free to help me pick it up. It takes a whole day for me alone. Thank you and may we all know good days amongst the challenges."

"And the biggest thanks to @elizberkley who forced me to see her brother #drjasonberkley who gave me this diagnosis after finding lesions on that mri. I have had symptoms for years but was never taken seriously until I fell down in front of him trying to sort out what I thought was a pinched nerve."

"I have probably had this incurable disease for 15 years at least. And I am relieved to at least know. And share. my instagram family… you know who you are. (sic)"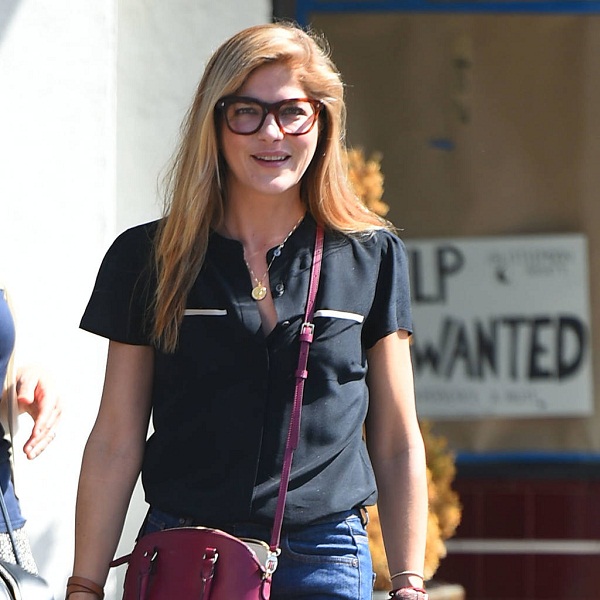 Selma Blair thanks her costume designer Allisa Swanson
She also thanked her costume designer Allisa Swanson who had selflessly dressed her for her role in Another Life for Netflix. Selma had said that Allisa used to put the pants on Selma's legs and also pull her tops over her head. She also had buttoned her coats.
Selma had updated her fans about her disease in January 2019 and wrote:
"Every day is a struggle."
Short Bio on Selma Blair
Michigan born Selma Blair is an American actress who has starred in lots of movies, TV shows, and stage plays. She is popular for her leading role of Zoe Bean in teen sitcom "Zoe, Duncan, Jack, and Jane".
Her leading role in the film Brown's Requiem in 1998 caught some huge media and audience attention.
Her fame rose to peak after her role as Liz Sherman in the fantasy films "Hellboy" in 2004 and "Hellboy II: The Golden Army" in 2008.
She also played the lead role in the American remake of Kath and Kim as Kim Some of her other noticeable performance are from the movies like The "Fog", "Purple Violets", "The Poker House", "Columbus Circle" and "Mothers and Daughters". More Bio…
Source: independent.ie