Senator John McCain opts to stop treatment for his brain cancer Gliobastoma which was diagnosed nearly a year age!
Politician John McCain is suffering from brain cancer for more than a year and has undergone surgeries and chemotherapy for it. He has now decided to cease therapy in view of its limited usefulness, his family has stated.
The family of John McCain's official announcement
This Friday, Senator John McCain's family have made a statement which stated that John McCain has decided to not go further with treatment for his cancer which he has been battling for 1 year and 1 month since its diagnosis in July 2017. People were shocked by this statement and filled with empathy for this Vietnam War veteran. But at the same time, they knew that what he did was the right approach at the moment.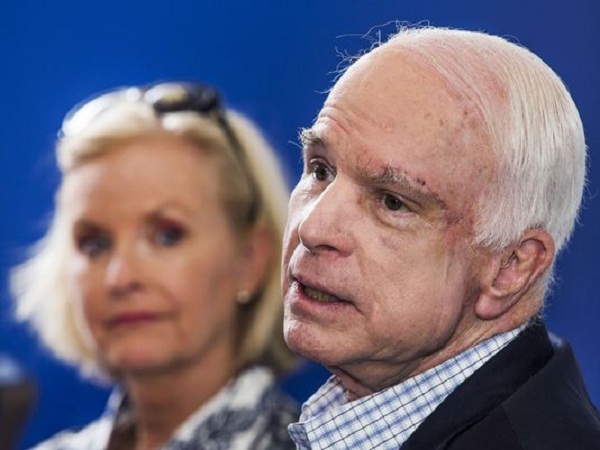 John's colleagues have been hoping for the best for the senator but were also knowing that the prognosis if his brain cancer was not good. They were preparing themselves for the worst. The politician was away from public life in order to deal with his current medical condition. But in spite of knowing the prognosis of the condition, they were a bit shaken with the present announcement from the family. The family statement read as follows:
"Last summer, Senator John McCain shared with Americans the news our family already knew: he had been diagnosed with an aggressive glioblastoma, and the prognosis was serious. In the year since, John has surpassed expectations for his survival. But the progress of disease and the inexorable advance of age render their verdict. With his usual strength of will, he has now chosen to discontinue medical treatment. Our family is immensely grateful for the support and kindness of all his caregivers over the last year, and for the continuing outpouring of concern and affection from John's many friends and associates, and the many thousands of people who are keeping him in their prayers. God bless and thank you all."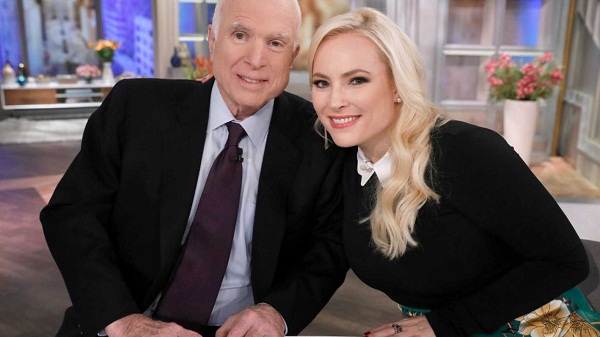 Cindy McCain's tweet
This statement was followed by a tweet from the wife of John, Cindy. She said:
"I love my husband with all of my heart. God bless everyone who has cared for my husband along this journey." 
His daughter Meghan also wrote:
"My family is deeply appreciative of all the love and generosity you have shown us during this past year. Thank you for all your continued support and prayers. We could not have made it this far without you – you've given us strength to carry on."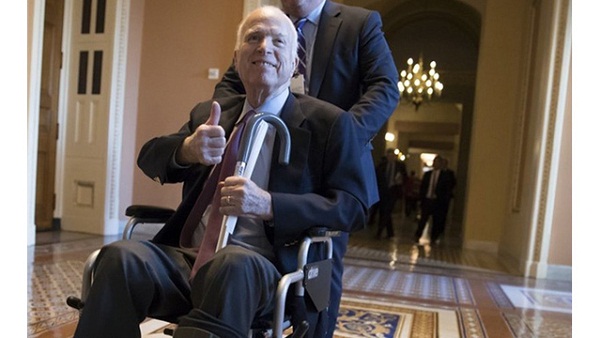 The House Speaker Paul Ryan said in his tweet:
"The whole House is keeping John and his family in our prayers during this time."
The Senate's majority leader Mitch McConnell, Democratic leader Chuck Schumer and John's close friend Senator Lindsey Graham all put in their words of encouragement and support for John. Sarah Palin wrote:
"Prayers for @SenJohnMcCain and his family at this most trying time. May my friend sense appreciation for his inspiration to serve something greater than self."
John McCain and his involvement in politics
John was a candidate from Arizona but since a year he was out of Washington but used to put his thoughts on the current administration and government via his social media. He is a strong anti-Trump person. In May this year, he had called on all to not allow Trump's nominee to head the CIA. He was a direct critic of the President and his way of management. In July 2018, he also openly slammed Trump's cozy summit with Putin.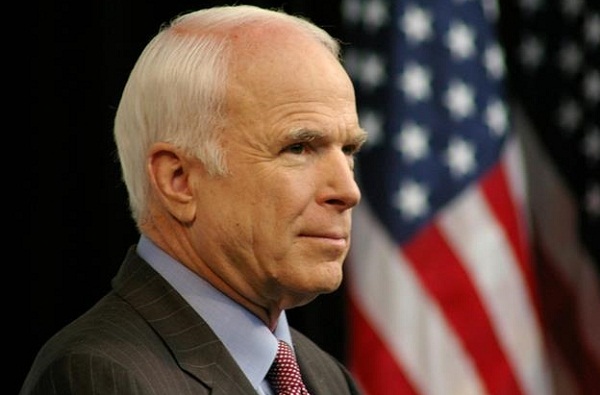 He said:
"The damage inflicted by President Trump's naiveté, egotism, false equivalence, and sympathy for autocrats is difficult to calculate. But it is clear that the summit in Helsinki was a tragic mistake,"
He always motivated people to speak against the wrongs of the Trump administration.
Reference: edition.cnn.com, people.com, nytimes.com