Bachelor's Serena Pitt and Joe Amabile Are Married in a Courthouse Ceremony!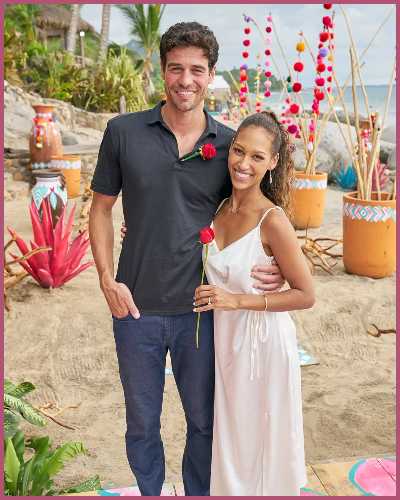 The Bachelor in Paradise couple Serena Pitt and Joe Amabile secretly wed in a New York City courthouse ceremony.
Pitt and Amabile legally married on October 27, 2022, with the plan to have a grand wedding next fall.
Learn about the relationship timeline of Serena Pitt and Joe Amabile.
---
'Bachelor' Couple Serena Pitt and Joe Amabile revealed that they are married in a legal wedding in October 2022.
Inside the intimate courthouse wedding of Serena Pitt and Joe Amabile
Bachelor Nation's Serena Pitt and Joe Amabile tied the knot in a surprise New York City courthouse ceremony on Oct. 27, 2022. It is not the first time the couple is aiming to say "I do" at City Hall in New York City on Thursday morning.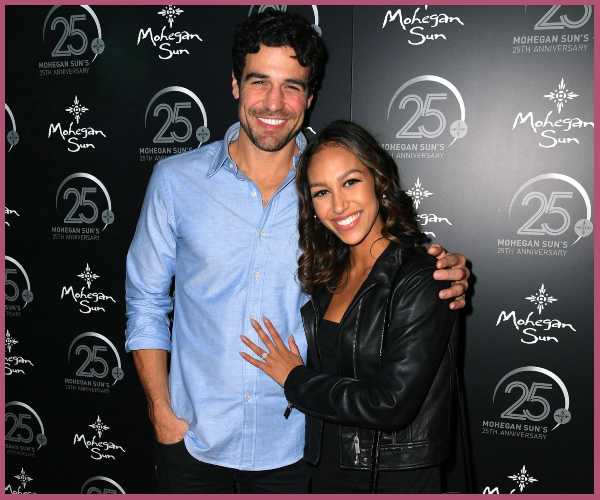 The Season 7 cast members of Bachelor in Paradise announced their marriage on the big day in Instagram captioning,
"JUST MARRIED !! We are still having a wedding this September but who doesn't want to get married twice!" 
Continuing about the upcoming milestone in their married life they confessed,
"We have always known marriage was in our future. It just looked a little bit different than we expected."
Also, Read Lesbian Couple Brooke Eden and Hilary Hoover Married Once Again in Mexico Ceremony!
Congratulations are in the order for Pitt and Amabile
Jesse Palmer the contestant from Season 5 of The Bachelor toasted for the couple's upcoming Fall 2023 wedding, writing,
"Congrats you two!!!! (For the record I'm ALL about getting married 2x)❤️❤️❤️."
The Bachelor alum Bri Springs was shocked about what just happened without her knowing and thus shouted,
"Shut up!!! Congratulations 🥺🥺🥺."
Two-time Bachelorette runner-up Nick Viall also seemed confused about Serena's legal wedding, expressing,
"whaaat?!! Amazing. Congrats." 
Meanwhile, Current Bachelor in Paradise contestant Michael Allio also optimistically wrote how reality couple turned into real life, joking,
"Yo!!!! Congrats Guys! So you're saying @bachelorinparadise can work?"
Former Love is Blind cast members Giannina Gibelli and Natalie Lee were celebrating their happy day over the comment section. The Bachelorette alum Rachel Recchia wrote,
oh my goodness congratulations 🤍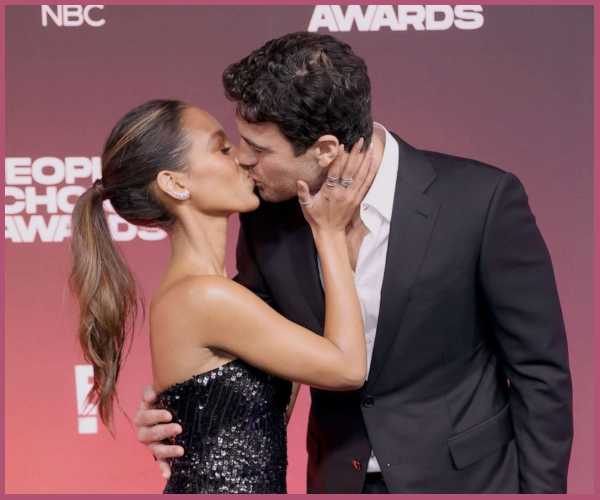 In addition, Whitney Simmons penned a congratulatory note with happy tears,
"SCREAMING CRYING YESSSSSSS SO HAPPPPYYYYYY 😭😭😭😭😭😭😭😭"
Also, Read Ed Sheeran Revealed Why He Chose to Perform at Patriots Owner Robert Kraft's Wedding!
Relationship Timeline of Serena Pitt and Joe Amabile
Serena Pitt, 25, and Joe Amabile, 36, met in 2021 while on season seven of Bachelor in Paradise. The couple was lucky enough to find love in the show and ultimately get engaged during the finale.
The finalist from Matt James' season of The Bachelor, Serena Pitt is now married to Becca Kufrin's season contestant Joe Amabile. Their relationship journey was exciting on TV while they kept a low-key romance ahead of their secret marriage.
They were also vocal about the wedding plans being more private as Serena revealed to E! News in Oct. 2021 adding,
"We've shared so much of our relationship with the world, more than the average person but I think the wedding will be a little more private."
Also, Read NASCAR Driver Ricky Stenhouse Jr. Is Married in a Charleston Ceremony!