7 Celebrities Who Shared Precautionary Measures For The Coronavirus OutBreak On The Social Media!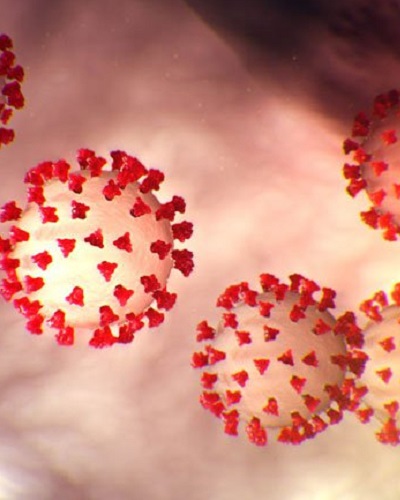 Coronavirus is spreading all over the world recently.
Many countries have closed schools, hotels, offices, and arrivals from other countries. Recently, there are 75,170 active cases, 5,839 deaths, and 75,939 recovered cases all over the world of the virus.
---
People are taking precautions to be safe from the virus and celebs are not exceptional. Tom Hanks and his wife Rita have tested positive for the virus. Find out how celebs are taking precautions for the coronavirus outbreak.
Click here to get the update of the virus outbreak
7. Kim Kardashian's precaution for coronavirus
The business mogul and famous American reality television personality Kim K is all prepared. And frequent traveling is part of her daily routine. After the virus outbreak, television personality travels all prepared.
She is also one of the first celebrities to share a picture of her traveling wearing a mask. Furthermore, she also shared the precaution she is taking for her to be safe.
Meanwhile, one of her Instagram stories featured her wearing hygiene gloves. She also did not forget to take Vitamin C tablets before traveling.
6. Rapper Stormzy postponed his Asia tour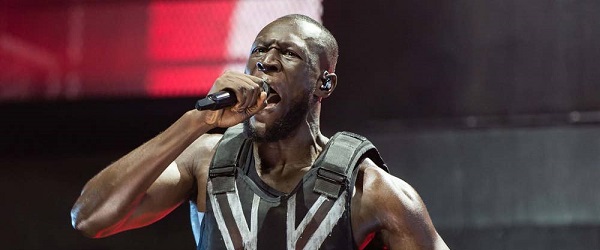 After the virus outbreak, many Hollywood projects and some tours are on hold. Famous rapper Stromzy has postponed his sold-out tour in Asia.
He had his "Heavy is the Head" world tour in Asia which is now on hold after the outbreak. The rapper revealed he had to pause his sold-out tour for now on his now-deactivated Twitter.
He mentioned he was really looking forward to his performance which he had rescheduled after the outbreak. The rapper also explained he took a pause on the tour for the ongoing health and travel concerns surrounding the coronavirus.
5. Brody Jenner and Kaitlynn Carter wearing a face mask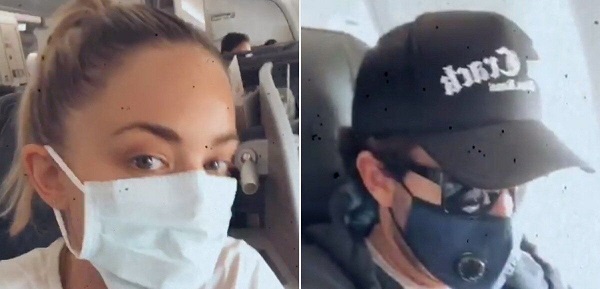 Travelling is creating a high risk for everyone amid the outbreak. Brody Jenner recently had to travel to Bali for a friend's wedding from Taiwan.
He bumped into his ex Kaitlynn Carter returning from his journey to Bali which has had a huge drop in tourists recently. The former couple wore a mask while traveling on a plane that looked quite empty.
Meanwhile, Carter also posted pictures on her Instagram stories of her covering her nose and mouth with a disposable face mask.
On the other hand, Jenner traveled wearing a face mask with a respirator attached. They are surely not taking any risks while traveling and precautions.
4. Stylish precaution of Harvey couple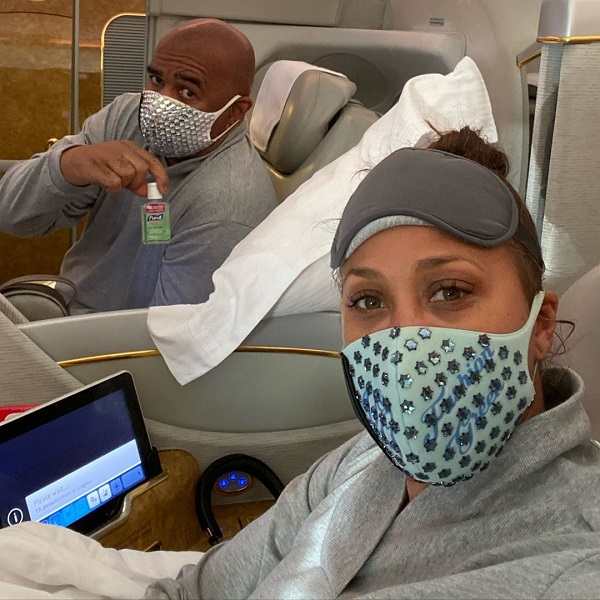 The famous Tv personality Steve Harvey and his wife Majorie took a stylish precaution. The couple shared a picture wearing a bedazzled mask. The couple was traveling on a first-class rocking their stylish mask. Not only precaution but the Tv personality also shared a research article from his website for the virus on his official Facebook page. The article has a brief explanation of the virus and precautions you should take.
3. OJ Simpson is stocking up supplies amid coronavirus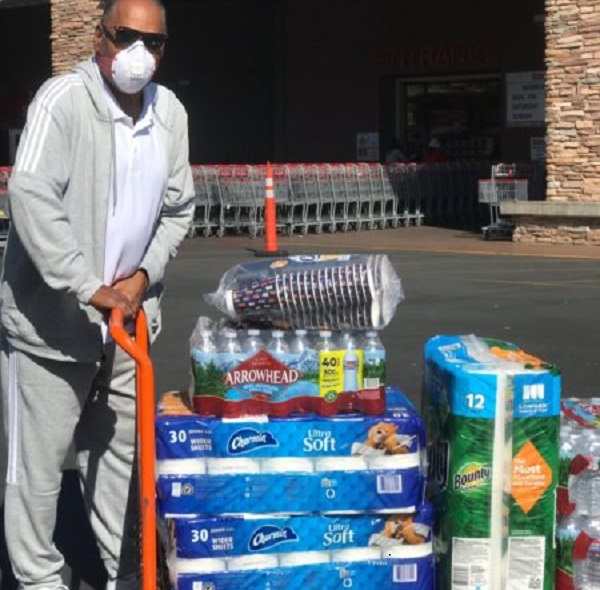 The former American Football running back OJ Simpson is getting all prepared amid the outbreak. He shared a picture of himself stocking up at Costco. He showed up at the store wearing a white mask and black sunglasses. The actor was with a trolley with 30-packs of toilet paper, bottled water, paper cups, and paper towels.
2. Jamie Foxx taking a precaution on stage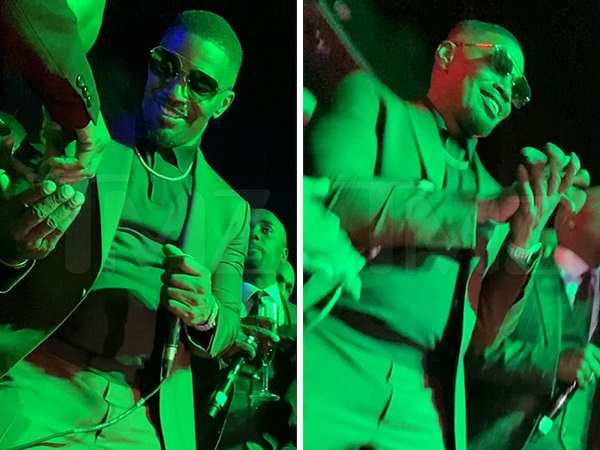 While everyone is taking precautions, Jamie Foxx is taking extra precautions while taking interacting with his fans. He attended a friend's 50th birthday party at Hollywood's Sunset Room. While he was there, he touched the hands of some of his fans sitting in the front row. However, he did not forget to use hand sanitizer before shaking hands with his fans.
You may also like to read: Coronavirus danger looms high! How to make your own hand sanitizer!?
1. Naomi Campbell appeared in a full hazmat suit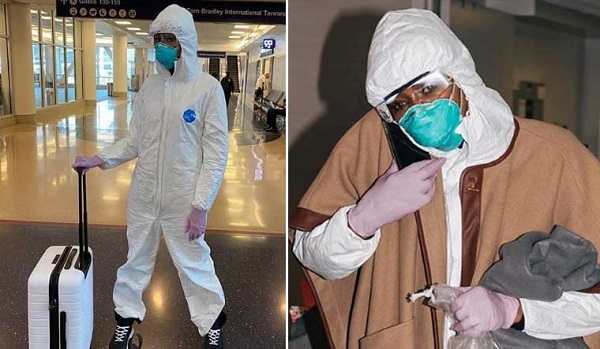 Naomi Campbell is not taking any risk for her safety. She stepped to the airport for her flight wearing a full hazmat suit. She posted a picture of herself all covered up with a face mask and blue googles for her eyes.
However, this is not only the first time she is also taking precautions seriously. The supermodel posted a YouTube video of her disinfecting a plane seat on her YouTube channel in 2019.
Source: Insider, Express, Worlds Meter