Sexual assault victims accuse dating app Tinder of being a predators' playground!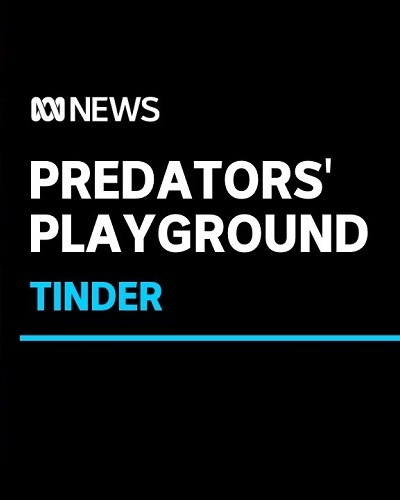 Match Group's dating app Tinder is unable to handle sex predators on its site, sexual assault victims have claimed. Australian radio program Triple J Hack did a survey of sexual assault victims. And most of them accused Tinder of its lack of safety. Recently, the radio program aired its findings on ABC TV.
Tinder and its lack of safety measures
Australian radio program Triple J Hack carried out an investigation on sexual assault cases. Triple J is a youth-oriented program and it is part of ABC, Australian Broadcasting Corporation. On 12 October 2020, the program aired its investigation findings on ABC's show Four Corners. And the session was called Tinder: A Predators' Playground.
Earlier, Triple J had made a callout about safety on dating apps. More than 400 people responded to it. And out of this 175 people revealed that they had suffered sexual offenses after they met someone on Tinder. Besides, 48 sexual assault victims stated that they had made a complaint about the sexual offense to Tinder but only 11 of them got a response from them. That means Tinder responded to only 1 in 4 complaints.
Detailed Investigation findings and what sexual assault victims say?
The investigation reveals that the predators were able to erase the evidence and remain untraceable. Match Group's Tinder had put this feature in place to protect the users of the platform. But now assaulters are taking advantage of this loophole. Moreover, the women affected complained that it was hard for them to get any response from Tinder. Besides, they added that they could not have the predators' name removed from the list.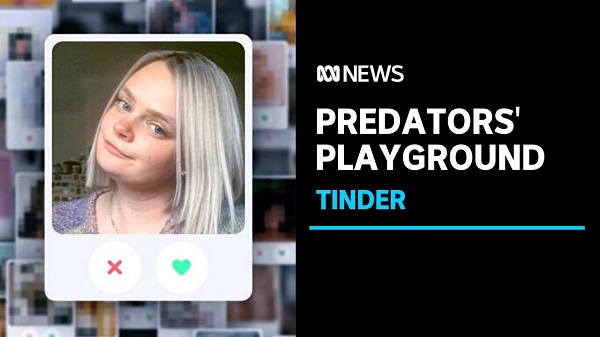 Moreover, the survey showed that in many cases the police also failed the victims. But a senior spokesperson for the police of the State of New South Wales said that it was difficult to come to know about sexual assault cases on dating apps.
Interviews with victims revealed horrifying stories of varying degrees of sexual molestations including rape. There is also the story of one of the victims who committed suicide. The assaulter was a serial rapist who had multiple profiles on Tinder.
Also, read Jermain Defoe warns about his imposter on Tinder dating app!
Public reactions and outcry
Dr. Oscar Vorobjovas-Pinta tweeted:
"I watched this program with horror. I'm appalled how @Tinder handles the cases of sexual abuse."
Kelsey Menzies said:
"Nearly every single friend of mine has a story about a dodgy #tinder date or a 'match' that's edged himself a bit too close. This. Story. Is. Important. Thankyou @triplejHack @4corners ."
Tinder should be ashamed for supporting the vile men who abuse women via this platform. The police should be ashamed for not charging rapists. But @4corners & @AvaniDias & the women you interviewed should be so proud for exposing this horrific issue. https://t.co/aA8zJRAh3l

— Anne Hardy (@DrAnneHardy1) October 12, 2020
Tinder started operations in 2012. People worldwide have downloaded it more than 100 million times. In 2019, it had global revenue of  1.2 billion USD. Twitter user Booboo Kittiefukk tweeted:
"Ugh. I wonder if @tinder had a massive reduction of female profiles in Australia thanks to @4corners & @triplejHack. Journalists keeping women safe because @tinder won't. Shame on you @tinder. #tinder #datingapps #4corners #triplej #triplejhack."
Verity Hawkins wrote:
"Yet again, women are not believed and are diminished and devalued. Horrific stories of sexual assault and harassment

@4corners @AvaniDias #believewomen #genderequality #4corners #EndViolenceAgainstWomen."
Tinder couldn't put anyone on camera to defend the company on Four Corners but of course the morning after there's a X,000 word blog post about how hard they try https://t.co/QMfjIYE8Cb

— jack gramenz (@JackGramenz) October 13, 2020
And Tinder replied:
"We have heard from survivors and we are acting. We strive to continually improve our safety systems and are always ready to take further action when shortcomings are identified.

[…] And we are grateful to all who have spoken up about violence or assault by someone who they met through our platforms. We value and respect their courage and determination to report these incidents so we can remove these offenders from our sites and better protect our users."
People want Tinder to release all the data of sexual assault cases to the police.