Sexual harassment, breach of contract, employment discrimination and illegal trafficking caused once popular martial artist Steven Seagal to lose all his popularity?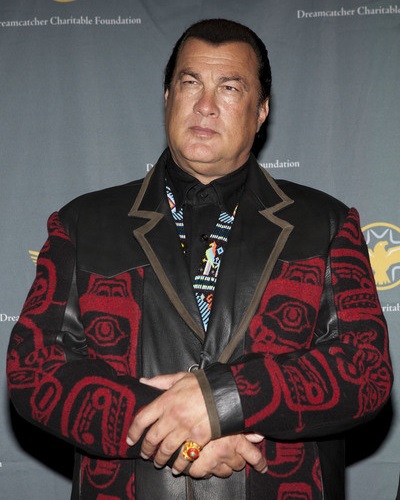 If you take a quick look at Steven Seagal's history in the celebrity world, you may think of him to be a BIG star but that stardom faded away a long time back.
Although Seagal used to be a successful star in his days, his success has left him alone with the time.
Most of his co-workers have even complained about him being a 'jerk' repeatedly.
---
So, what made him look like a bad guy?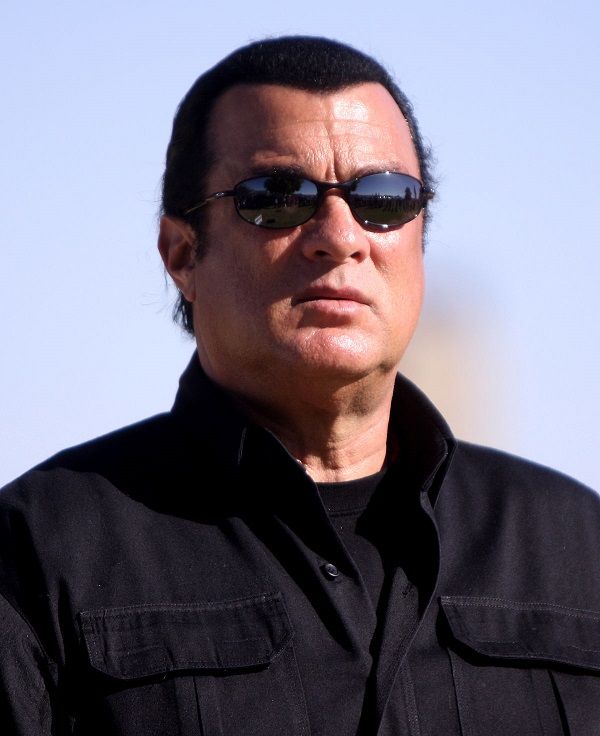 Cases here and there
Under Siege actor's reputation seem to have been damaged because of the number of cases that have been filed against him, which includes sexual harassment, breach of contract, employment discrimination, and illegal trafficking.
During the filming of 'Out of Justice', various Warner Bros' employees accused him of sexually harassing them. But then their mouth was kept shut in return for $50,000 dollars provided to each of them.
Shutting them up with the money? So, did Seagal actually harass them?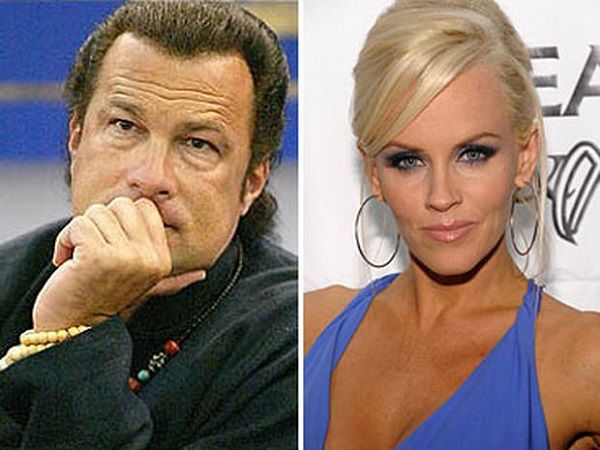 Seagal had been so shameless that he had asked 'Two and a half men' actress Jenny McCarthy to take off her dress during the audition for 'Under Siege 2'.
McCarthy revealed this during a movie production interview in 1998, which Steven has been denying repeatedly claiming such auditions have never been done.
Was Steven really so jerk to want to 'see' her? Who knows, he is the one to have been involved in various cases.
Hard to work with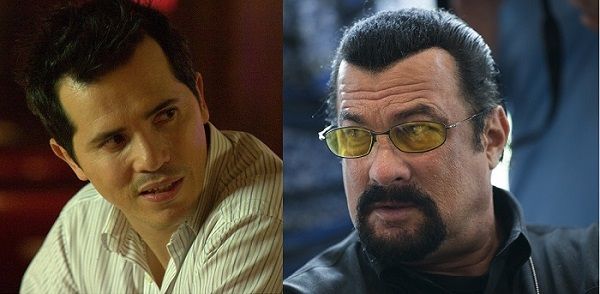 Seagal has been pointed out to be the person with whom you would not want to work with. Various co-workers have claimed of being bullied and discriminated against while working with Seagal.
He would disapprove of the unit and would curse them. John Leguizamo has also spoken about being shoved into the wall by Steven.
The other time Steven dug a hole for himself was when he was training actor Sean Connery for the upcoming James Bond Film.
Although Connery was good at karate, he was supposed to learn aikido from Steven for the movie.
However, instead of just training Connery, Steven twisted and broke Connery's arm. Well, he should have been more careful.
Saturday Night Live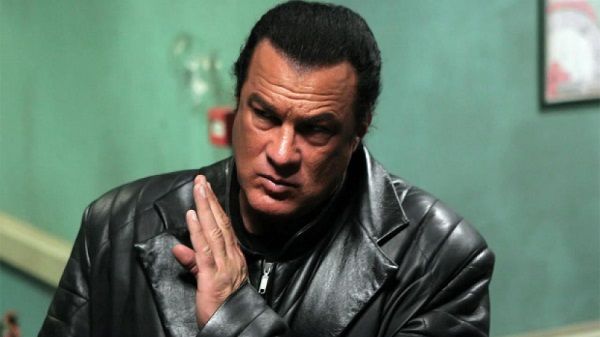 Known for having bad hosts, the show- Saturday Night Live's makers claim Steven to be the worst among all.
According to Tim Meadows, Seagal was too arrogant to understand what his words might result into:
"Seagal didn't realize that you can't tell somebody they're stupid on Wednesday and expect them to continue writing for you on Saturday."
Everything in the set did not just end with Steven's criticisms, he even had a ridiculously what he called a 'humorous' idea as Julia Sweeney said:
"When we pitched our ideas for Seagal at our Monday meeting, he gave us some of his own sketch ideas. And some of his sketch ideas were so heinous, but so hilariously awful, it was like we were on Candid Camera. He had this idea that he's a therapist and he wanted Victoria Jackson to be his patient who's just been raped. And the therapist says, 'You're going to have to come to me twice a week for like three years,' because, he said, 'that's how therapists freaking are. They're just trying to get your money.' And then he says that the psychiatrist tries to have sex with her."
Okay… This is funny. Maybe.
Steven is a reincarnated Buddhist master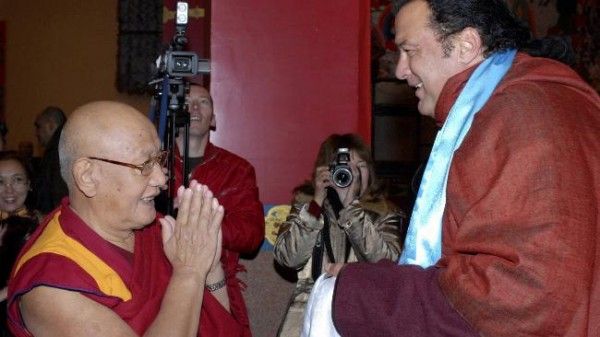 Seagal was declared to be a 'tulku' meaning a Buddhist master who vowed to take rebirth, by the Supreme Head of the Nyingma School of Tibetan Buddhism, Penor Rinpoche. According to him, Seagal was Terton Chungdrag Dorie in the 17th century.
Though Steven has been declared a lama, a teacher in Tibetan Buddhism, people still find it hard to believe it because of his several sexual harassment cases.
You may like to read The list of Hollywood celebrities who have embraced or practice Buddhism!
King of bragging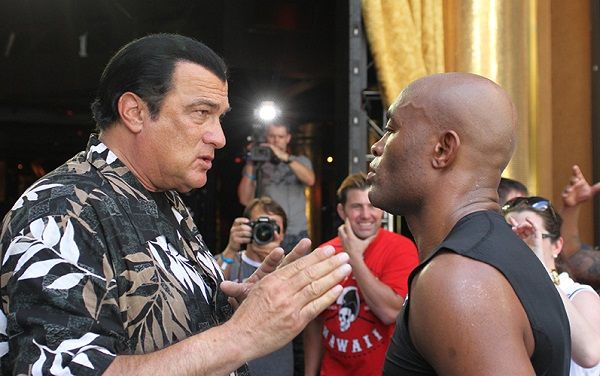 Seagal says that he was the one to teach Anderson Silva, the middleweight champion, the winning kick. The kick by which Belfort was knocked out. Silva, however, took this as a joke as she said:
"Seagal is a good man. No coach. No train me. Is a good man. Is a good person. That's it."
If Silva says "that's it" then I am sure that is it. Nothing more.
This was not the only time when Steven was sounding like the champion himself. He has not been ashamed of bad-mouthing Bruce Lee and Chuck Norris.
Let me remind you these are just 'some' of all those reasons. Steven better stop all of his acts which have been decreasing his own personality. Also, I suggest he get his act together before all his reputation goes down in vain.
Short Bio on Steven Seagal
Steven Seagal is an American actor, martial artist, musician, producer, director, and screenwriter holding the citizenship cards of America, Siberia, and Russia. Seagal is known to be the first foreigner to have taught aikido in Japan.
He is a black belt in Aikido who made his first appearance in the movie 'Above the Law'. Unfortunately, his acting career has now transferred to direct-to-video movies. Seagal has also released several albums under his name.
Also read Andrea Tantaros' sexual harassment lawsuit against Roger Ailes and Fox News has been dismissed!
Short Bio on Jenny McCarthy
Jenny McCarthy is a multitalented American actress, model, television host, comedian, author, screenwriter, and anti-vaccine activist. Jenny worked as a nude model for Playboy magazine. She is also the co-host of the ABC talk show The View.
Jenny has also promoted research into environmental causes and alternative medical treatments for autism.  Jenny also appeared at World Wrestling Federation as a guest valet for villain Shawn Michaels. She also worked as an actress in the horror movie Scream 3. Jenny hosted her own self-titled talk show and starred in the sitcom Jenny. More Bio…