Sexually fluid Noelle Robinson, Cynthia Bailey's daughter is dating girlfriend YouTuber Alexis Powell!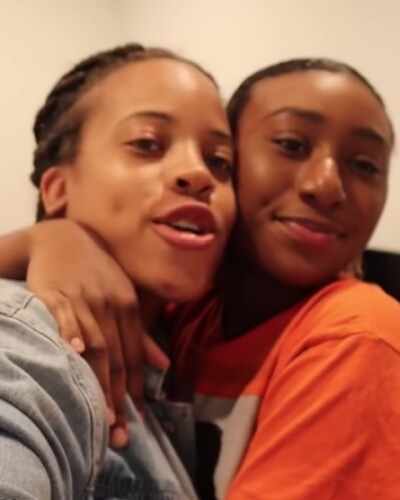 The truth is out now
Noelle Robinson, the only daughter of RHOA's Cynthia Bailey had kept her fans guessing about the person she is dating
But she has now told the world that she has a girlfriend whom she loves and her name is Alexis Powell
---
Noelle Robinson and her new girlfriend
The gorgeous daughter of Cynthia Bailey, Noelle Robinson, 20 had put up a photo recently on her Instagram. In it, she was at the door of her car and was holding a box of black and white roses.
She had captioned it:
"Wow okay I'm in love."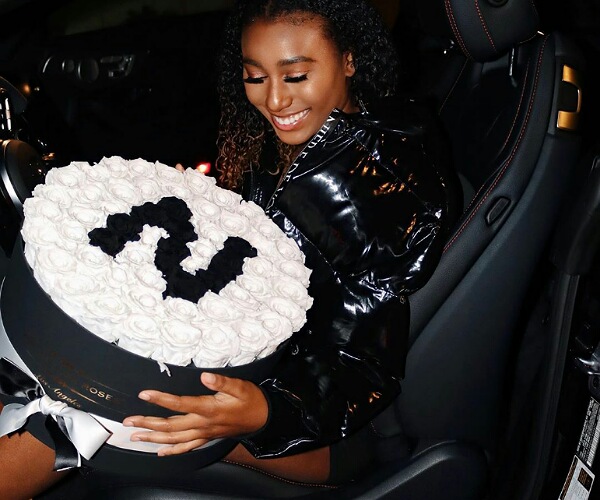 This message sends everyone thinking about who possibly could she be dating. Now the secret is out. Noelle is in love with YouTuber Alexis Powell. Because in the comments section, Alexis had written:
"Anything for you ????," 
The couple has even coined a name for them together and it is "Nolex". Alexis has graduated from Howard University. She recently had a Q and A for her fans on Instagram Stories in which she disclosed that she and Noelle met at Howard when Noelle allowed Alexis to interview her for her YouTube channel. Alexis asked Noelle:
"Are we dating?"
And Noelle said:
"Yes."
Noelle and Alexis are seen together in a few TikTok videos on Noelle's account. One of them is a hilarious short conversation between a mother and a daughter. Whereas in the other, Noelle is a girl talking of all her drama and her friend is not listening at all.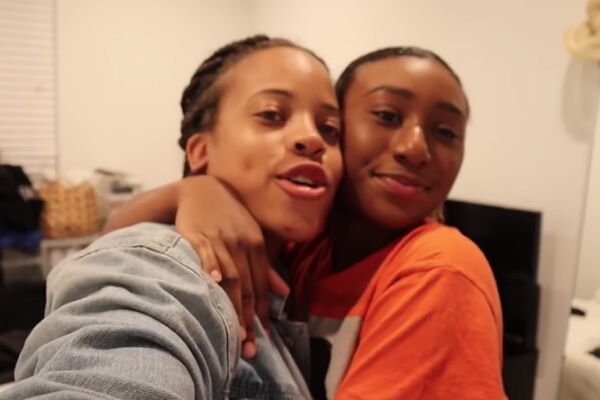 And on Alexis' YouTube channel and Instagram, there are many videos and photos of the two together including from their recent trip to Las Vegas.
The mother-daughter talk about Noelle's sexuality
Cynthia, 53 came to know from her daughter about her gender fluidity. She was supportive of her and wanted her to be happy no matter what. Hence,  Cynthia told Noelle to tell her story herself on the show. Cynthia told People in November 2019:
"I've always tried to be the kind of parent to Noelle to make her feel like she can tell me anything. I didn't talk about sex [with] my mom, let alone my sexuality or anything like that. So I really wanted to make sure that she felt comfortable talking to me about it. And she did, as you saw."