The Shahs of Sunset star Mercedes MJ Javid delivered a baby boy via C-section this Wednesday morning!
Mercedes MJ Javid gave birth to a baby boy by means of a C-section on Wednesday 17 April 2019 in the morning. The Shahs of Sunset star and the child are both doing fine.
Mercedes MJ Javid and the delivery
The actress of Shahs of Sunset Mercedes MJ Javid was pregnant and admitted in the hospital for some prenatal complications. On 17 April 2019, in the morning, she gave birth to a baby boy. His name is Shams Francis Feight and named after her father Shams who expired in May 2018. The middle name Francis is the name of Tommy's mother. The newborn is healthy and his birth weight is 6 pounds and 9 ounces. The doctors delivered the baby by means of a Caesarean section. But her rep said:
"Mom and baby are doing great. The baby is happy and healthy."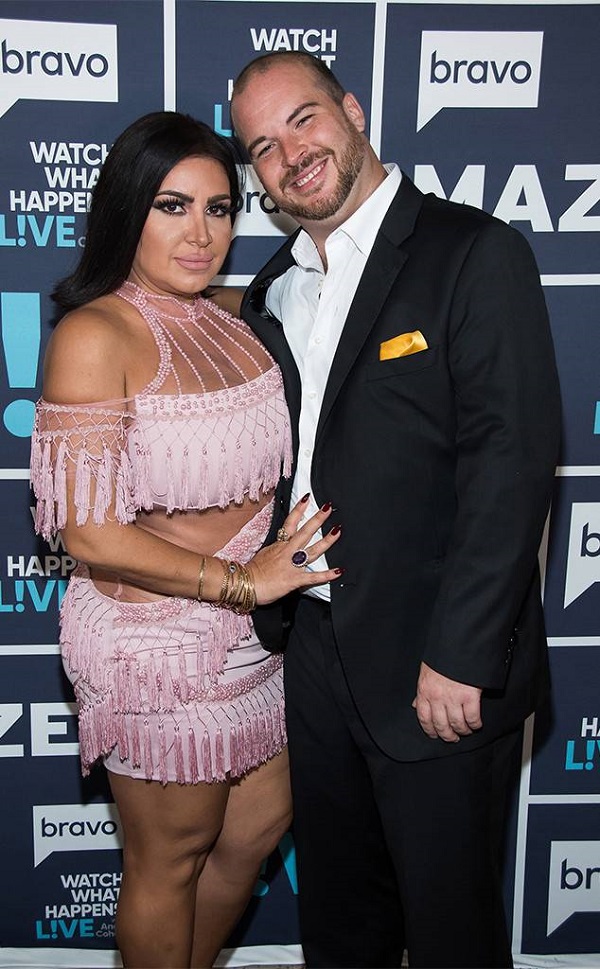 Her husband Tommy was by her side during the operation. The rep added:
"The healthy baby boy is happy and doing great, and the family can't wait to bring him home. "
Mercedes MJ Javid and her pregnancy
Mercedes is 46 and she announced that she is pregnant in October 2018. A few days later, Mercedes disclosed that she is going to have a baby boy. She had displayed her baby bump on her social media. Her hair was, pulled back and tied in a top knot. She was in white sweat pants with a cream sweater and fluffy slippers. Her followers had accused her of photoshopping her baby bump. Mercedes had hit back at the trollers. She wrote:
 "And a no filter, no make up, no suntan, at home baby bump selfie, to shut down all the haters who have a problem with a woman getting out of bed after 3 and a half months of bed rest to get a little hair and make up for her maternity photos."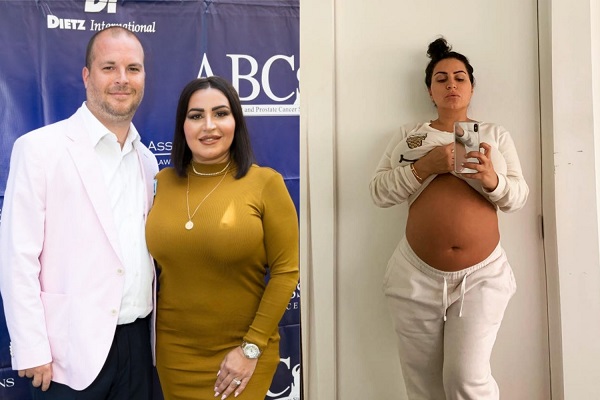 Mercedes MJ Javid and the difficult conception
Earlier, she had also talked about her difficulty to conceive a baby. In 2017, she had undergone IVF while on the show. In August 2018, she spoke about the IVF treatments and said she was at the fag end of the process. She told PEOPLE:
"When you do IVF, you take progesterone shots and medication for almost a month leading up to your [embryo] transfer. You are basically pumping yourself up with hormones,
'That made me gain weight, it made me very moody, it made me feel not my usual self. It is something people don't know, or maybe they don't talk about."
She had to cease IVF treatment for some time in between when doctors discovered some polyps in her uterine lining and had to remove this before restarting IVF. She added:
"We had that grueling 10-day waiting period when you've done the transfer but you don't know if it worked, and you just have to wait until you are 10 days in so it will show up on a blood test. "
Not only conception was difficult for her but her pregnancy was also not easy for her. The advanced age might have been the factor in it. She was admitted in hospital as her cervix had shortened early. She was on complete bed rest to avoid a miscarriage or preterm labor both of which would have been not good for the baby.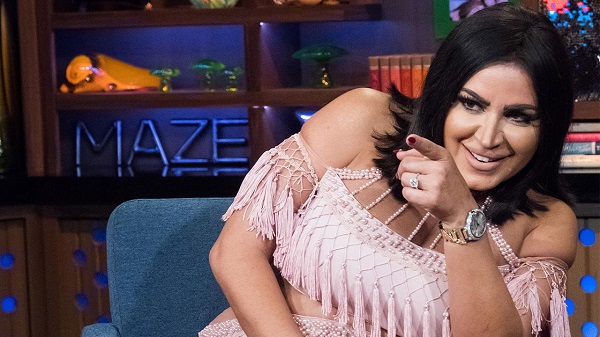 Mercedes MJ Javid and her personal life
She had met Tommy Feight on Tinder in 2015. They dated and married in April 2018. They will celebrate their first marriage anniversary on 21 April 2019.
Short Bio on Mercedes MJ Javid
MJ Javid is an American reality TV star and a real estate agent. She gained fame after she starred on the hit Bravo reality show Shahs of Sunset. She appeared on Shahs of Sunset from 2012 to 2016. More Bio…
Source: Page six, Daily Mail