Destination Wedding! Love Is Blind Star Shaina Hurley Married Husband Christos Lardakis in Greece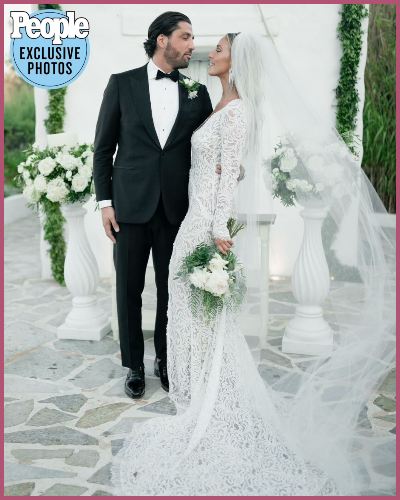 The reality star Shaina Hurley had a dreamy destination 2nd wedding in Vouliagmeni, Greece.
Love Is Blind star Hurley had remarkable wedding nuptials with her husband Christos Lardakis.
Catch up on the relationship timeline of  Hurley and her spouse Christos Lardakis.
---
Shaina Hurley, 32 exchanged vows for the second time with her husband Christos Lardakis on June 21, 2022, Thursday.
Love Is Blind Star Shaina Hurley had her big wedding in Greece
What a dreamy destination wedding! Love is Blind star Shaina Hurley had all the fun marrying her husband twice after a legal wedding.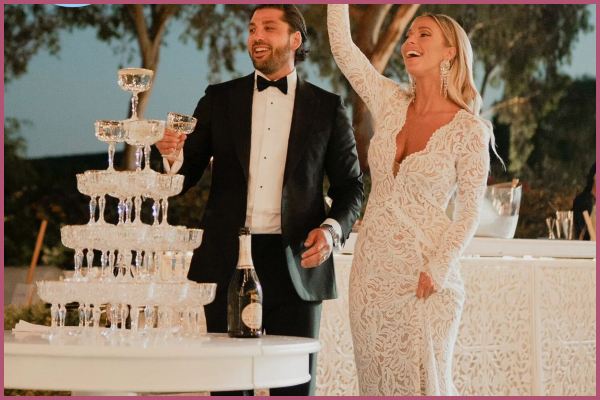 The newlyweds had a dreamy destination wedding at Island Art & Taste – Gallery Venue in Vouliagmeni, Greece. According to the wedding guests,
"It was beautiful and they were surrounded by all the people who love them most."
Hurley and Lardakis' Greecian second wedding ceremony is a celebration of their courtroom wedding in June 2022. Meanwhile, about their legal wedding sources believed,
"They did this just to get their marriage license, and were still planning on having a wedding sometime this year."
Also, Read Shayne Jansen and Natalie Lee from 'Love Is Blind'are no more together! Dated 'multiple times' outside of the show
Who is Shaina Hurley from Love is Blind?
Shaina Hurley is an American reality dating show star who in Love is Blind season 2 gained fame through her love angles with Kyle Abrams and Shayne Jansen.
The Netflix reality series recognition got her engaged to Abrams, 29 while her other match Jansen, 33, found love in Natalie Lee.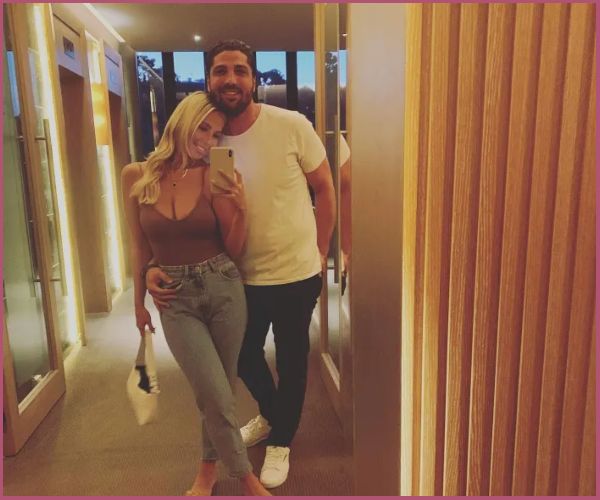 Likewise, the fiancee from the dating show was not the one she imagined walking down the aisle so she broke off the engagement before exiting the show.
Though Hurley owed an apology for her sudden decision she only did it at the reunion and also confessed what she was feeling on Nick Viall's Viall Files podcast.
Also, Read Jay Ellis and Nina Senicar Finally Tie the Knot After 2 Postponed Weddings!
Shaina Hurley's Relationship Timeline with Husband
Shaina Hurley is married to the restaurant owner Christos Lardakis who she had an engagement within March 2022. The couple were dating for a year and a half before finally exchanging their vows.
Her husband also shared a daughter Lardakis' daughter, Axelle with his ex. About the budding romance and newfound love insider commented,
"She's been dating for almost a year and this is the happiest I've ever seen her. He has stood by her side through all of the Love Is Blind drama and has been her steady in the storm."
Also, Read Symone Sanders and Shawn Townsend Shocked Guests with Their Surprise Wedding!