Shakira's Ex-Boyfriend Gerard Piqué Is Dating Clara Chia Marti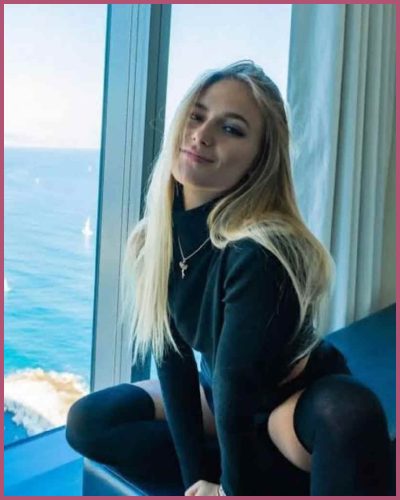 Gerard Piqué is dating Clara Chia Marti after his split with Piqué.
Shakira broke up with her longtime boyfriend Gerard Piqué after he reportedly cheated on her.
Clara Chia is 12 years younger than Piqué.
---
Who is Gerard Piqué's new girlfriend Clara Chia Marti?
Clara, 23, works with Pique's event production firm, Kosmos, as a PR student. In fact, she was seen working as a waitress at a party Kosmos once threw.
According to The Sun, sources close to them claimed that the couple has been dating for some time.
At the August Summerfest Cerdanya festival in Spain, the couple was seen on camera. Clara Chia Marti is the first woman to be publicly associated with Piqué since his high-profile breakup with Shakira. Other than that, not much is known about her.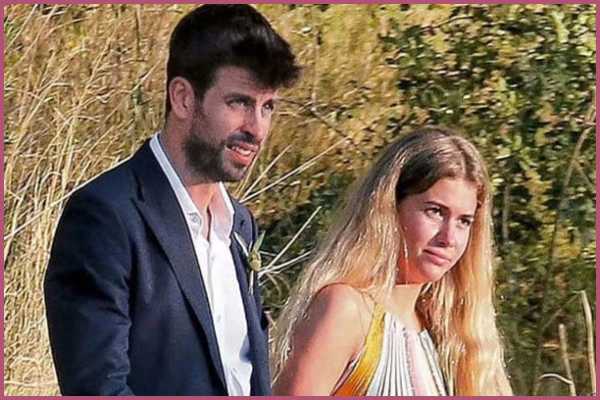 A source close to Clara said:
 "Gerard and Clara have been seeing each other for months. She is a student who also works for him in his office, organising events."
They added:
"They have been keeping quiet about their relationship but those around them all know what is happening.
They continued:
"People have been helping him keep the romance hush-hush and have wiped Clara's social media accounts so people can't find photos of her. That alone makes his mates think he is actually quite serious about being with her."
Also read: After Gerard Pique split, Shakira is Moving to Miami with her Sons Sasha and Milan Next Year!
Why did Shakira break up with Gerard Piqué?
On June 6 of this year, pop star Shakira shockingly revealed her split from Spanish defender Gerard Pique.
According to reports, Pique wandered during their 12-year union. But neither of the ex-couples wanted to talk about their motivations.
Shakira's publicist's official statement said:
"For the well-being of our children, who are our highest priority, we ask that you respect their privacy. Thank you for your understanding."
Shortly after his breakup with the singer, Pique announced publicly that he is seeing Clara, 23. According to a recently released video, the footballer and Clara Chia Marti were already dating when Shakira was away with their children. This simply serves to demonstrate the possibility that Gerard cheating was the cause of their breakup.
While Shakira and Gerard's relationship may have seemed flawless to the public, they actually had issues months before they split up, according to Roberto Garcia, an ex-boyfriend of one of Shakira's sisters. He made this revelation in a separate interview with the Spanish news outlet EsDiario.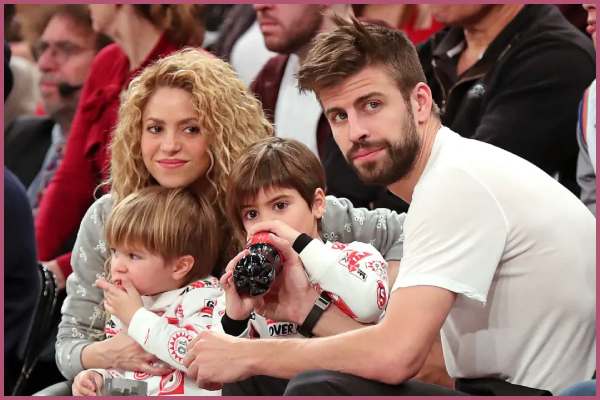 He also revealed that money was the real motivation. He went so far as to say that the Colombian artist was not only solicited for a sizable investment in one of his enterprises but was also caught cheating by Pique. The singer, however, denied it, which in some way strained their friendship.
Even though they never wed, the Shakira-Piqué breakup in June 2022 came as a surprise to the fans. After all, they had been together for 12 years and had two lovely daughters, Sasha, 7, and Milan, 9.
Shakira aimed a dig at Clara Chia Marti on her new track
Shakira has recently released a new song that criticizes both her ex-husband Gerard Piqué and his alleged new partner Clara Chia Marti. Piqué's new lover, in contrast to the popular musician, is less well-known and is rumored to have been working for the Spaniard when they first met.
The World Cup-winning defender is 12 years older than the 23-year-old. When Gerard made his professional football debut for Manchester United, she was just five years old.
In a new song released on Wednesday, she spoke about her breakup with Piqué and made a reference to Clara Chia's age. Shakira, who is now 45 years old, claims that she is "worth two of 22."
The words to her song are as follows:
"Cambiaste un Ferrari por un Twingo

Cambiaste un Rolex por un Casio"
These two lines translated in English result to:
"You change a Ferrari for a Twingo

You changed a Rolex for a Casio"
You may also like to read about Shakira is Broken after Finding Out Gerard Pique Allegedly Cheated on Her with His New Girlfriend!