Salma al-Shimi, Egyptian Instagram model arrested for a photoshoot in front of the Pyramid of Djoser near Cairo!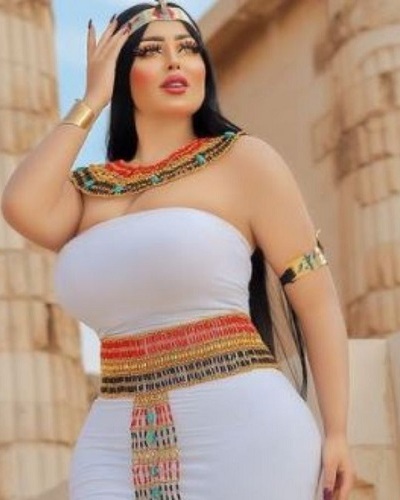 Instagram model Salma al-Shimi did a photoshoot in an ancient costume near the Pyramid of Djoser outside Cairo in Egypt. Little did she know that it would end in a nightmare. Yes, the Egyptian arrested her for it and charged her for taking pictures near the Pyramid of Djoser without permission. Her photographer Houssa Mohammed also faced similar charges and arrest.
Salma al-Shimi and her arrest for a photoshoot
The famous Instagram model from Egypt, Salma al-Shimi was doing a photoshoot opposite the well-known Pyramid of Djoser which is located outside the capital of Egypt, Cairo. She was with a photographer who was taking the pictures. And Salma was wearing an ancient costume for this photoshoot.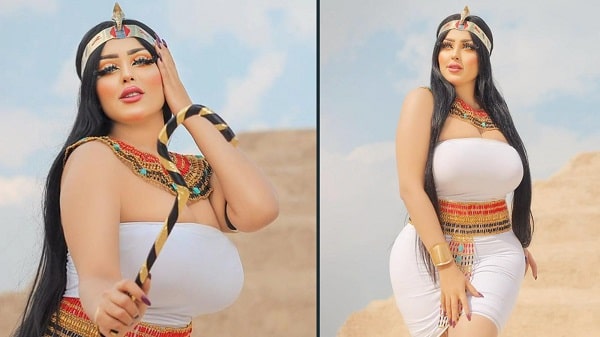 Later, Salma uploaded the photos on her Instagram. She has 167k followers on it. The ancient dress she wore was of the local Egyptian type and was glamorous and semi-exposing. The Pyramid of Djoser has steps and is more than 4700 years old. It is located in the Saqqara archaeological site.
Spotting these pictures on her Instagram, the local Egyptian police came and arrested Salma and the photographer, Houssa Mohammed. They were both put behind bars and charged for photography without a permit. But there are no charges related to indecency or claims of impropriety. The Tourism police of the Ministry of Interior is investigating deeper to find out who out of the six employees at the site allowed the photoshoot. Even those who helped the model in it might be arrested.
Fans of the model and their outrage
Later, the two were released on bail at the request of the public prosecutor. However, he has asked for a full probe in this matter. But on learning of her arrest for no genuine reason, her social media fans were outraged. They could not comprehend the reason for the arrest when there is no law against photography in front of archaeological sites. Hence one fan queried:
"Is there really a ban on taking photographs in archaeological zones, even pictures that are not indecent but completely normal?"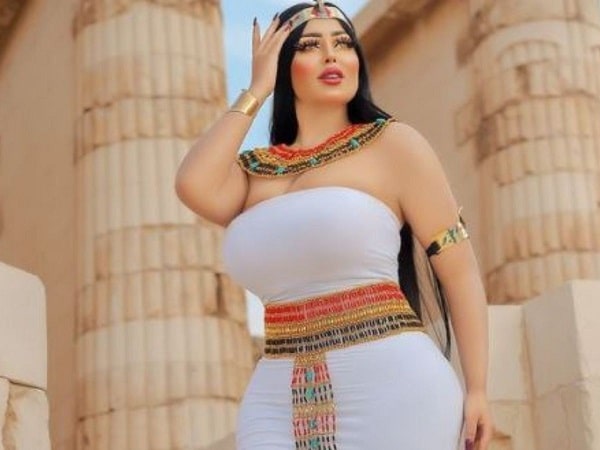 Also, read Instagram Model London Goheen Announced Debuting Her Baby Bump On Only Fans Charging $15 Per Month; Fans Response!
There are some reports that state that the said pictures were removed from Salma's account. But her official handle and also the accounts of her many fans still have these pictures on their page. The site is a Unesco World Heritage site. In the past, it was a burial ground for nearly 3000 years. Hence, it seems that there are some regulations at the place there which prohibits photography that might be indecent or disrespectful. Some say that any type of photography at the site is banned.
The absurdities of Egyptian courts
Recently, there has been a rise in the number of arrests of social media influencers from Egypt. Egyptian courts have put behind bars several internet personalities for sharing content on their channels and accounts that seems to have offended the Judges.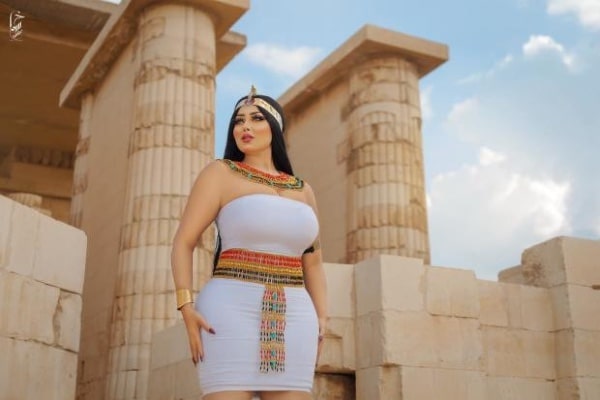 In this particular case, Salma told the Judge that she was not aware that the place has prohibited photography. She wanted to promote the tourism of Egypt and did not mean to offend anyone.