YouTuber Shane Dawson Faced A Huge Backlash For His Statement; Jaden Smith Calls Out Him On Twitter For Sexualizing His Sister Willow!
Shane Dawson is a huge Youtube personality with above 22 million subscribers on his channel. Recently, he is on the fire of controversy after one of his old videos surfaced on the internet.
After the disturbing video started circulating on the internet, Jaden Smith addressed it was about his sister, Willow.
Willow's mom and her brother called out the Youtuber on twitter. However, he posted an apology video on his channel, he has yet to address the tweet.
Jaden Smith called out Shane Dawson
One of the old videos of Shane sexualizing Willow Smith went viral on the internet recently. The video shows Dawson pretending to do sexual stuff in front of the picture of Willow when she was just 11-years old. After the video came to the internet, her brother and mother Jade called out him on Twitter.
The mom of Willow, Jada Pinkett Smith made a tweet saying:
To Shane Dawson … I'm done with the excuses,"

After her mom, Willow's brother also came to the Twitter addressing the recent controversy. He made a tweet saying:
 "SHANE DAWSON I AM DISGUSTED BY YOU. YOU SEXUALIZING AN 11 YEAR OLD GIRL WHO HAPPENS TO BE MY SISTER!!!!!! IS THE FURTHEST THING FROM FUNNY AND NOT OKAY IN THE SLIGHTEST BIT,"
Not only the Smith family, but the whole of Twitter is calling out the YouTuber for his controversial action. After the video surfaced on the internet, his other videos which referred to racism, child sexualizing started getting viral on the Internet. After getting a huge backlash, the Youtuber uploaded an apology video, however, most of the people mostly found it "manipulating" rather than apology video.
Shane Dawson's apology video
After getting a huge backlash for sexualizing a 11-years-old's picture on a video, the Youtuber came with an explanation video on his channel. He posted a video with the title "Taking Accountability" where he mentioned his past videos. His apology video has now more than 7 million views on his channel. The Youtuber mentioned he regrets making black-face videos and using the n-word on his videos.
However, on the video, he did not address the Willow's video directly. However, he went to say he would never talk about children is such an inappropriate manner. Furthermore, he stated:
"That is disgusting, that is gross, it is not something I would ever do. It is something I did for shock value or because I thought it was funny or, like 'Oh my god, my child molester character,' or whatever. It's all gross, and I promise that is not real, that is not me."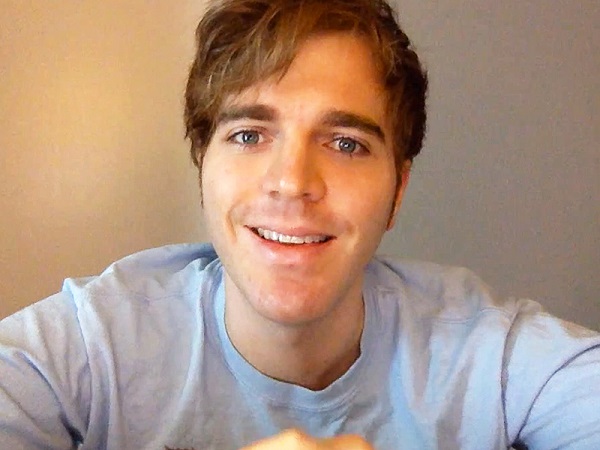 In the video, he also mentioned the joke he made in the past was the result of the abuse he faced in his childhood. Moreover, he also mentioned:
"I took that pain and I turned it into jokes," 
Though he made an apology video, he has not yet addressed the tweet of Willow's mother or her brother. People are sharing his old videos and was not accepting his apology.
You may also read- Find about 'Love & Hip Hop: Atlanta' star, Maurice Fayne arrest controversy!
More About Shane Dawson
Shane Dawson is an American YouTube star who is immensely popular for being a writer and the subject of the internet series 'Shane Dawson TV'. According to Forbes, he is on #25 on the list of the most famous web celebrity. See more bio…
You may also read- Michael Gove prune to Coronavirus! Insight on his wife, children, controversy