Shane Dawson: Coming out as a Bisexual!! Found new Bae Ryland Adams and The reason behind Break-Up long Term Girlfriend!!!
Shane Dawson is an American YouTube personality, actor, author, sketch comedian, singer, songwriter, and film director. He has been gaining his fame more as the year goes by. He is known for his comedy and sarcasm mostly.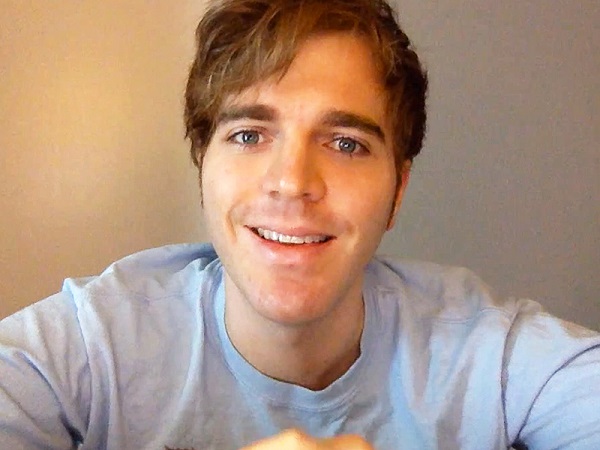 He has always been public about his though and didn't give any D*mn to what other people thought. Well, that's what we love most about Shane the openness to his thought. He has always shocked his followers with his videos and the most shocking were when he came out as a Bisexual. His fans have been very supportive and for others, he doesn't care!
Shane as Bisexual
In July 2015, Dawson came out as bisexual in a video posted on his main YouTube channel. In a touching, 15-minute clip, the 30-year-old opens up about his struggle with sexuality, and admits, for the first time, that he's bisexual.
"This is a really hard video for me to make and I'm really scared."
Shane admits at the beginning of his message.
"I never thought I'd be making this ever, and I woke up this morning and I just had to."
The YouTube star adds that he felt he needed to share his story in order to help others.
"I'm not [gay]. I'm not completely gay,"
he tells fans.
"I can't sit here and say that I am because that's not real, that's not genuine. But I also can't sit here and say that I'm straight. And this is something that I've come to the conclusion through therapy and just being honest with myself: I am bisexual."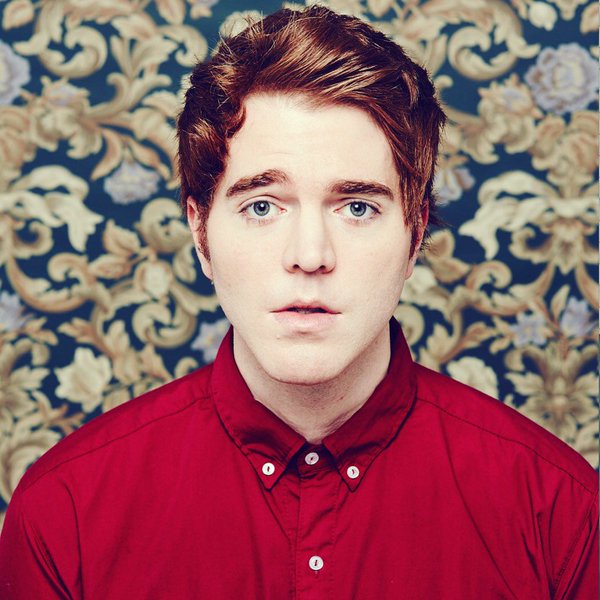 "The reason I'm talking about it is because there's a lot of coming out videos of people who are gay or lesbian, and they're so confident,"
he explains.
"They're like, 'I've known since I was five, I've always been gay.' But it made me cry because I'm not that. I don't know who I am 100 percent. And I know that a lot of you guys might feel the same way."
After this video, he has gained many supporters and even other youtube stars have shown love and support for him.
Also read YouTuber Shane Dawson puts up his Studio City estate for sale for $ 1.7 million!
Shane's Relation Status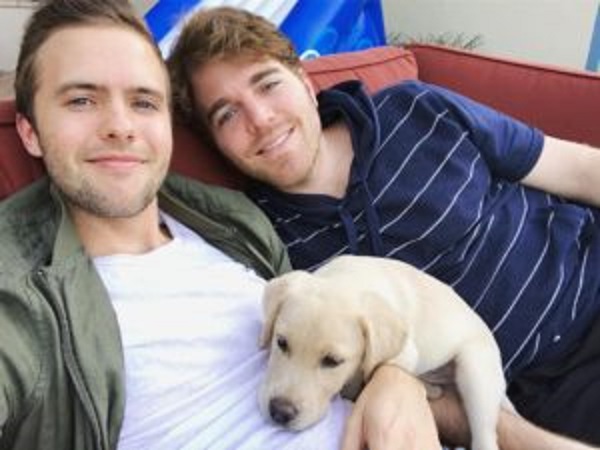 As Shane is one of the famous personality, many people have tried to discover as much information about him as possible but he hasn't given any hint until recently. After coming out as bisexual and breaking up with his longtime girlfriend Lisa Schwartz in July 2015, The comedian starting spending tons of time with Clevver host Ryland Adams MONTHS ago, but it was only last night that he finally confirmed everyone's assumptions.
"As you guys know I've been pretty private about my personal life for the last couple years,"
he captioned an Instagram picture of the pair.
"It I also feel like I've been hiding such a huge part of my life recently and I don't want to do that anymore. So here it goes. This is Ryland. He's sweet, caring, and makes me so incredibly happy. He's also my boyfriend. He's been a really big part of my life and I'm so grateful that I met him. Don't worry, I don't want to exploit this or do 'boyfriend tags' or any of that dumb s*it. I just don't want to hide this part of my life especially since it makes me happy. Thank you guys for supporting me and for supporting the people in my life that I love. It means the world to me."
And the week before the confession of Shane, Ryland had posted the picture with Shane's dog and captioned "being the Dog Dad"
We must say Ryland and Shane form one of the perfect people we know and Ryland is the best person for Shane. We hope the couple stay strong and be together forever!!
Shane's Previous Relation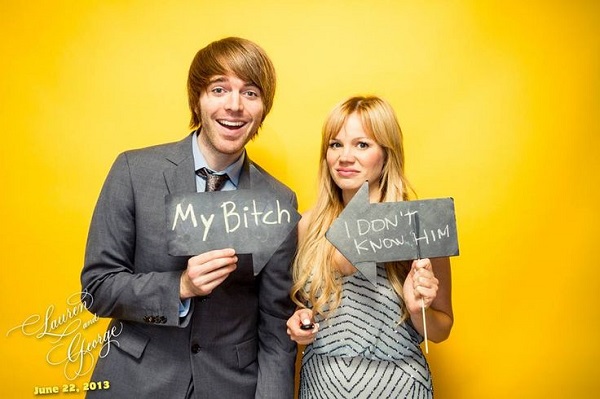 Shane has been in the previous relationship with Lisa Schwartz. They have started their relationship in 2011 which lasted long for almost four and have years and ended in 2015. They were good together but because of the compatibility, they had.
They have each made the video of their break up. In the video made by Lisa, she said that Shane was hurting himself, He didn't know what to do. He was not comfortable because of many things and it was hurting her to see the person she loves, suffer.
She thought it was her but no it wasn't and many things. But after the Break-up the are happy and still friends. They made the video together caption "The Ex-girlfriend Tag" in Shane's Original Channel.
You may like to read The bisexual YouTuber Jeffree Star is probably collaborating with Cardi B for his next album!
Shane Dawson's new 

Conspiracy Video
Shane and his editor, Andrew Siwicki has been working on a makeup product. His is creating his own make-up products. Hence, he revealed that he has made a conspiracy video which he will soon be releasing. He has implied that it would be serious and on the haunted house.
???? pic.twitter.com/iZCzvSwG2T

— Shane Dawson (@shanedawson) June 8, 2019
Short Bio on Shane Dawson:
Shane is an American YouTube personality, actor, author, sketch comedian, singer, songwriter, and film director. Dawson was known for making comedy videos featuring recurring original characters he has created such as Shananay, Ned the Nerd, S. Deezy, Mom, Aunt Hilda, Fruit Lupe and Amy, celebrity impersonations such as Paris Hilton, Miley Cyrus, Sarah Palin, Michael Jackson, Justin Bieber, and spoofs of popular music videos and television shows. Most of his major productions were done with the help of producer Lauren Schnipper. More bio…