Shanna Moakler's feud with husband is being heavy to their daughter
It's nothing new for the Hollywood celebs to break the relation with husband. It is the thing that is happening as usual. It's difficult to make another person understand your perspective when you are having a dispute. The chances are high that your words would not reach to the person, in the spirit you intend to. But with a change of perspective, even a stressful relationship can turn into a friendship.
Television personality Shanna Moakler faced a similar problem with her husband in the past, so have they settle the feud or not? Let's read on to find out.
Let's dig deep into his personal life.
Something about their love life
Shanna Moakler met Travis Barker in 2002 who romantically proposed her at the elevator entrance in Disneyland. Shanna and Travis got married on October 30, 2004, and they have two children together, son Landon Asher Barker (b. October 9, 2003) and Alabama Luella Barker (b. December 24, 2005). While they were married, Shanna and Travis did the MTV reality show "Meet the Barkers" (April 2005-February 2006). Sadly, Travis filed for divorce in August 2006, and they got legally divorce in 2008.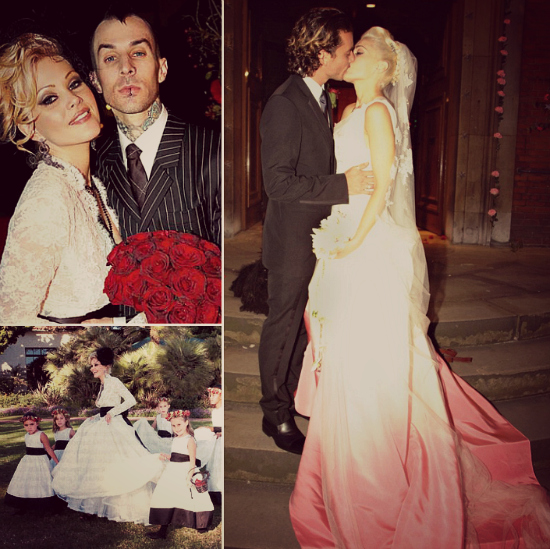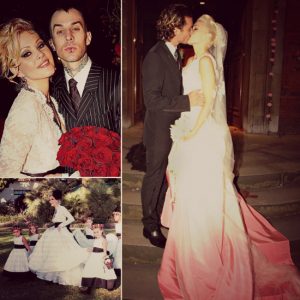 Couples are staying under the same roof for the sake of children
For the sake of their two children, son Landon (12) and daughter Alabama (10), Shanna Moakler and Travis Barker were living under the same roof. But in January 2015, Shanna and Travis were arrested in early December 7, 2014, for giving death threats to each other, as reported by TMZ.  As per TMZ, Travis and Shanna were handcuffed for criminal threats and were thrown in the back of squad cars, as they got over a verbal fight on December 7, over a reality show Travis wanted to do with his two children.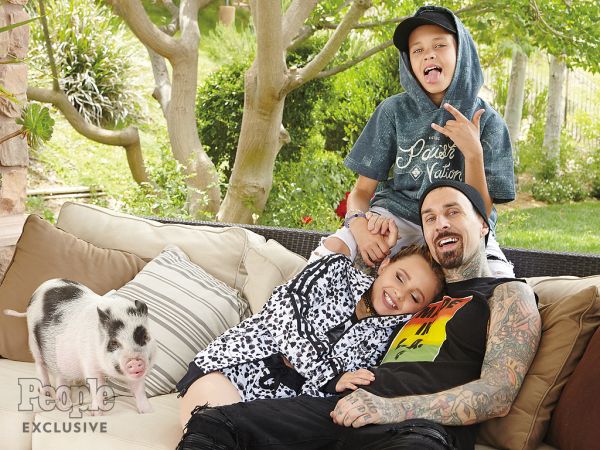 Things regarding their fight
Shanna filed documents for a custody change, and according to the documents, Travis said,
"If I could, I'd put a bullet in your head."
Following the threat, Shanna called the cops at their L.A. home, and Travis told the cops that firstly, Shanna had threatened him to get beaten up by her boyfriend, whose name was not revealed.
Further, Shanna told the cops that things are getting awful, and she stated what Travis called her,
"F*** you bitch,' calling her a "f***ing piece of garbage and calling her "a cigarette smoking, coke-snorting bitch. My poor kids have a whore for a mom."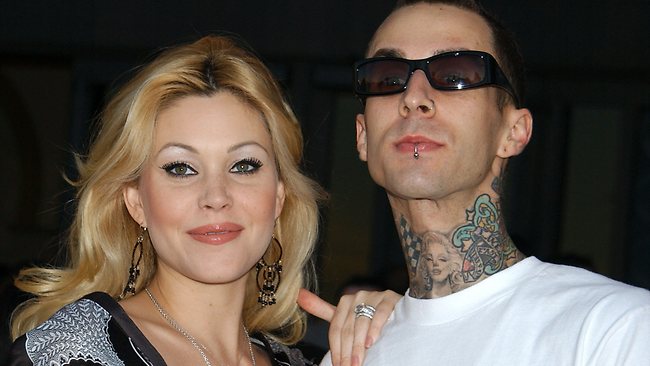 New Boyfriend?
Recently, on April 30, 2017, Shanna had wished Bryan, her handsome new guy on his birthday via Instagram and also tagged his account. She even expressed that she loves him. Moreover, Bryan is the same guy Shanna threatened his ex-husband with, as per the reports in 2015.
Parents' responsibilities for children
For parents, kids are their utmost priority, and the pair of ex-husband and ex-wife, Shanna and Travis have reconciled their dispute to co-parent their kids. During an interview with People in June 2016, Travis said,
"The kids' best interest is what we all have in mind – there's nothing else, our relationship was so long ago. We're just being friends. Doing the best coparenting is the most important thing."
Further, Travis also talked about the house he bought outside LA.
"I bought a home that's very close to my children's school, so when she's with the kids, she's there; when I'm with the kids, I'm there, there's no making them travel back and forth to different houses."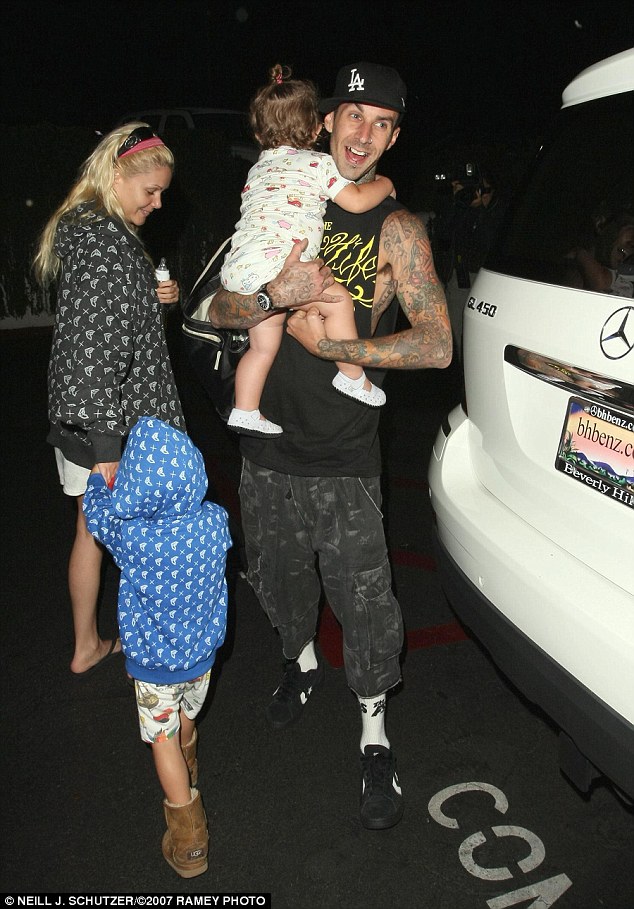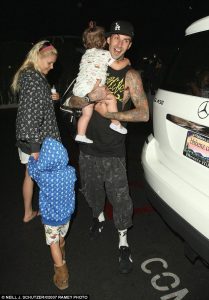 Update on Shanna's relationship
Shanna is dating biker Bryan since 2014. Travis was dating Rita Ora for 3 weeks in 2015 and now is in no relationship. The couple is on good terms as regards their kids and their coparenting.
Short Bio on Shanna Moakler
Shanna Moakler is an American model, actress, as well as a reality television star. She had won the title of Miss New York USA pageant in 1995 and had participated in Miss USA. She also became the first runner up in Miss USA. More bio…