'Fit and Fine!' Shaquille O'Neal Tells Fans Not to Worry after Having Hip Surgery!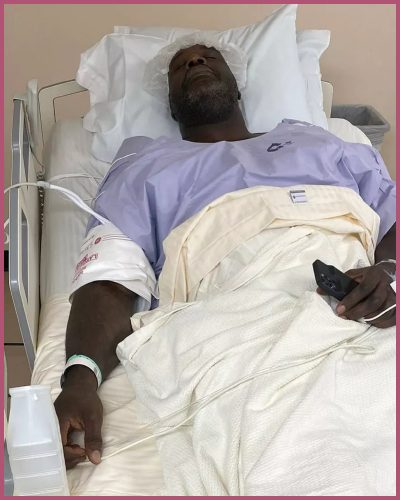 Shaquille O'Neal sparked concern among fans by posting a photo of him sleeping in a hospital bed.
The NY Post confirmed on Monday that the NBA legend underwent a hip surgery replacement procedure over the weekend.
However, the athlete assured fans that they need not worry as he is getting well.
---
Shaquille O'Neal tells fans not to worry about his health
On Monday, Shaquille O'Neal shocked fans when he shared a photo of himself lying on a hospital bed.
The unexpected snap caused concerns among fans when the NBA legend confirmed that he underwent a hip replacement procedure over the weekend.
The athlete posted the picture on Twitter along with the caption,
"I'm always watching @TurnerSportsEJ and @Candace_Parker miss y'all."
As per reports, the Twitter handles belong to his TNT co-hosts, Ernie Johnson and Candace Parker.
Parker who signed with the Las Vegas Aces in February responded to Shaq's comment, writing, 'Love ya, big Fella.'
Former NBA stars Roy Hibbert and Steve Smith also shared their get well soon messages for Neal.
Hilbert asked, 'U good big man?'
Smith added, 'Get Well Big Fella,'
The 51-year-old basketball player has not till now battled any other health issues during his 19-year NBA career. He remained healthy for most of his career.
Many fans also showed their concern and shared their good wishes and supportive messages.
One fan wrote,
"Shaquille get well soon praying for your healing… hailing from Jamaica."
Another fan wrote,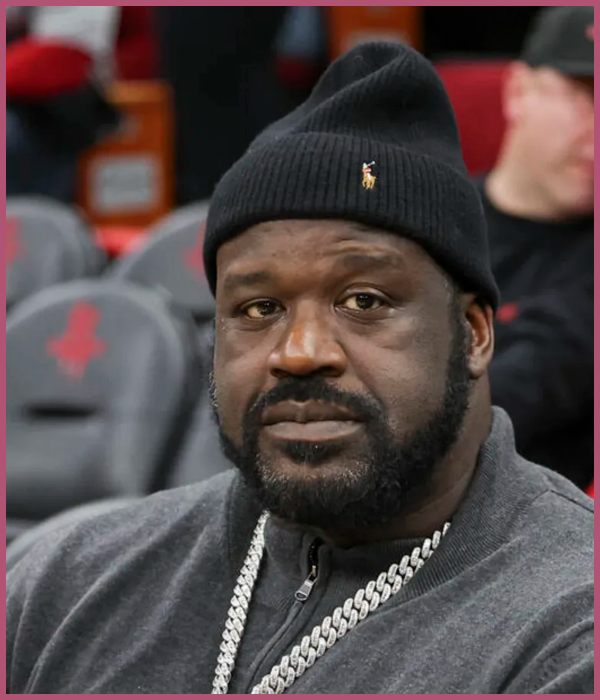 "They need special tools to handle those dinosaur bones"
A third fan added,
"Prayers out for Shaquille O' Neal a quick recovery. Stay strong Big man."
A fourth one wrote,
"Praying for the family and legend Shaq"
Also, Read Moniece Slaughter and Shaquille O'Neal's break-up reasons! Her custody battle with baby father Lil Fizz and net worth
O'Neal talked about his exercise and diet plan
His respectable mentor, Philip Arthur Harrison who was a father figure to Neal died after a major heart attack in 2013. The US Army Sargent, however, was the athlete's stepfather and had no blood relations with him.
The 7-foot-1 O'Neal had some minor health issues in March but the reasons why he remained absent are still unclear.
Co-host Charles Barkley joked on TNT's studio show, 'We called the hospital every day checking on you,'
It is also not sure when O'Neal will return to the TV. Earlier this month, the athlete discussed the surgery on his podcast and said he might get back to the gym and follow his diet next month.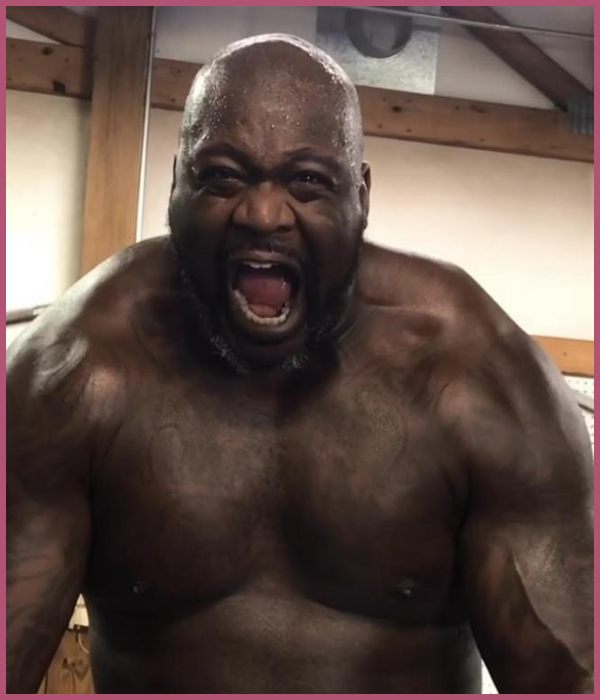 The basketball pro said on The Big Podcast with Shaq, "I'll be back April 16, and I'm going in,"
Shaq added,
"I'm going to try and lose 30 pounds and I'm going to try and get an eight-pack. Right now I got a little five-pack."
He also noted that the NBA legend explained that he will soon follow a 51 diet meaning "five BS meals and one meal."
The basketball star's meals include a shake for breakfast; a fruit plate; four chicken breasts with ketchup; a salad; and a shake.
O'Neal said,
"I'm going to do that for 90 days,"

"I'm about to be shredded."
Also, Read Travis Barker Gives Fans an Update on his Exhausting Finger Surgery with a Picture!