How is the relationship of Sharelle Rosado of 'Selling Tampa' and Chad Johnson going?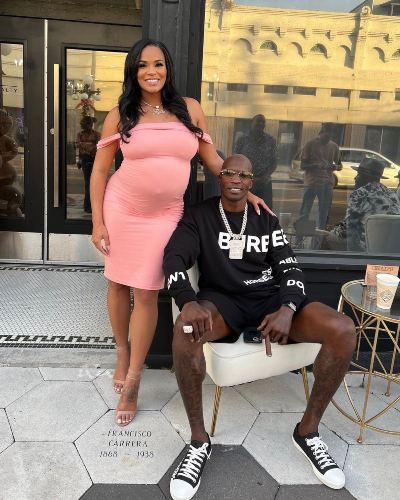 Sharelle Rosado is pregnant with fiance Chad Johnson's baby
They made their relationship official in October 2020 and have been together since
Rosado is an Army Veteran and Real Estate Broker for her Brokerage Allure Realty
---
Sharelle Rosado proved that she is a forgiving person. Sharelle gave a second chance to her fiance Chad Johnson who has a domestic violence case with his ex-wife Evelyn Lozada. She said,
"It wasn't a concern. You never know what goes on between things – I don't want to speak on that because I wasn't there, but Chad is a great person. People go through things, people make mistakes, and you learn from them. If you base things off of mistakes that people made then you'll never make it in life. Nobody is perfect."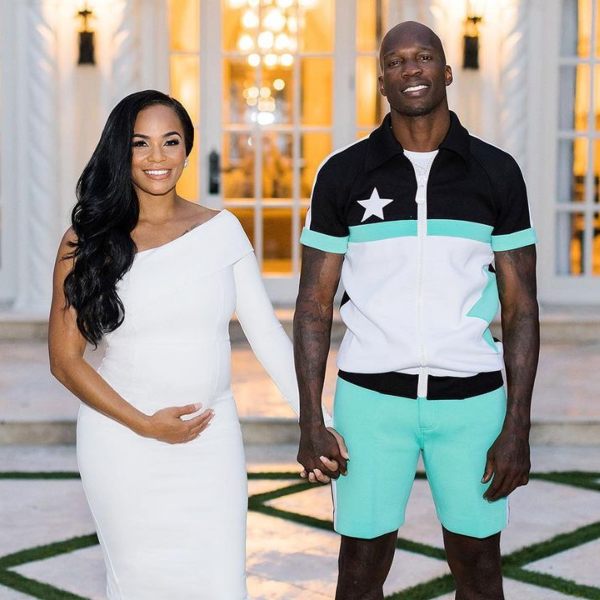 Chad proposed to her in January 2021 and they got engaged. At present, Rosado is pregnant with her first child with Chad. The coming child would be the fourth of Sharelle and the eighth for Chad. She has three children Ariana, Marcus, and Denim.
Also, read Who is Karla Giorgio? How is she managing 'Selling Tampa' and three children?
How did Sharelle and Chad Johnson meet?
Sharelle Rosado was the one who initiated contact with Chad Johnson years ago. She slid into his DMs. Both of them have daughters from their previous relationship and both their daughters used to run track. Rosado spotted Johnson at a track and found him attractive which is why she decided to DM him. Rosado said,
"He was always a crush of mine. Like for years. Sexy, tall, chocolate. That thang know he fine. But we would run into each other during track meets. I would see him. I didn't say anything, but I slid into his DMs, and he responded like two seconds later. We exchanged numbers. He FaceTimed me right away, and then we just started talking."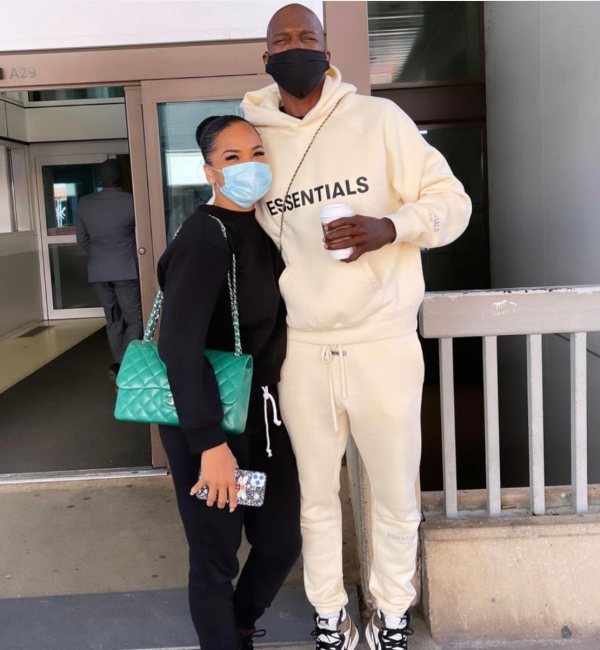 They became friends but lost connection for several years. It wasn't until 2020, that they reconnected and went public with their relationship in October 2020. Their relationship has gone through ups and downs.
Who is Sharelle Rosado?
Sharelle Rosado is an Army Veteran and Real Estate Broker for her Brokerage Allure Realty. Before opening her brokerage, she worked as a licensed realtor for Remax Bayside.
Likewise, she was in the US Army for 10 years starting in 2007. For almost six and half years, she served as the Executive Administrative Assistant in Fayetteville, North Carolina Area.
As an Executive Administrative Assistant, her responsibility was daily personnel administrative functions consisting of drafting military orders from personnel deploying, compiling and comparing statistical data, and more. Later, Sharelle was promoted to Human Resources where she managed, planned, and organized the daily task for the HR department.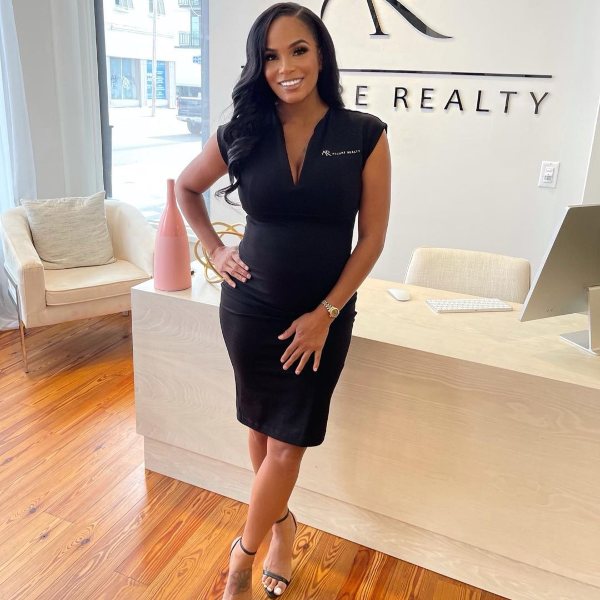 Rosado attended the University of Maryland University College and graduated with a Bachelor of Business Administration (BBA), in Human Resources Management and Services.
Also, read Is Chad Johnson dating anyone at present? know about his failed marriage, children, net worth, biography
Short bio on Sharelle Rosado
Sharelle Rosado is an American real estate agent, broker, and social media influencer. She also served the US Army as their Executive Administrative Assistant and Human Resource.
Further, she is an entrepreneur who runs an estate company named Allure Reality. Read more bio…