Sharia Washington, late Kobe Bryant's sister gets a tattoo in honor of him and his late daughter Gianna!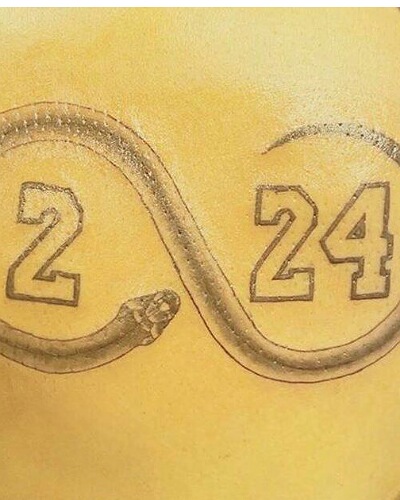 It has been a tough time for the near and extended family of Kobe Bryant. It has been a month since Kobe died in a helicopter crash along with his daughter Gianna and seven others. But his family, fans, colleagues, and the world continue to mourn the death of this legendary star. And now his sister, Sharia Washington  got a tattoo inked in his honor and that of his niece.
Sharia Washington tattoos for brother Kobe Bryant and niece Gianna
The sister of the late Laker legend, Kobe Bryant, Sharia Washington took to getting a tattoo made on her shoulder as a mark of respect for her brother, Kobe and her niece, Gianna, 13 who were two of the nine victims killed in a helicopter crash last month.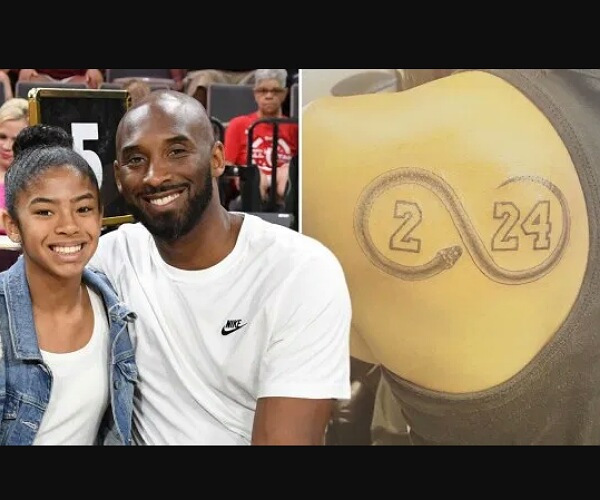 It is a black and white tattoo and has Gianna's 2 and Kobe's 24 inked on her shoulder. These are the jersey numbers of the two. Around and between these inked numbers is a mamba snake also tattooed in black ink. It forms the infinity symbol. Sharia shared the image on her social media.
Her sister-in-law and widow of Kobe, Vanessa reposted the tattoo photo and wrote:
"My sister-in-law got this cool tattoo to honor #GigiBryant and #Kobe,"

"2~24 forever. Love you @shariawash"
Athletes and friends who also had inks as tribute for Kobe
Sharia has joined the innumerable fans, colleagues, athletes, and others around the world who had tattoos etched to pay respect to Kobe. They all are shocked with the sudden and untimely death of the basketball athlete along with his daughter Gianna.
Other Basketball players such as LeBron James and Anthony Davis also got inked up on their thighs to pay their respective tribute to Kobe.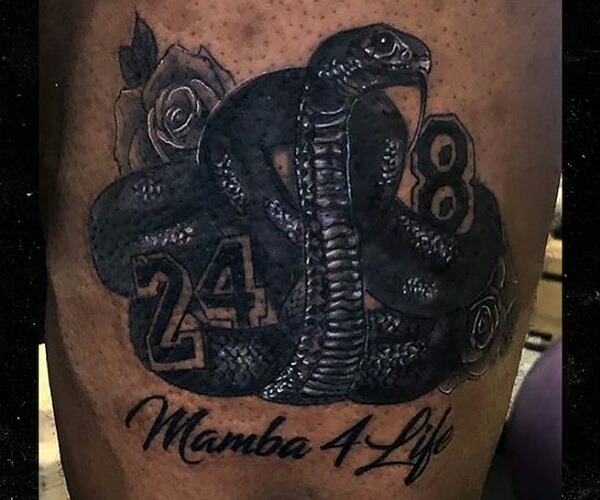 Besides, the wide receiver Odell Beckham Jr., Shaquille O'Neal's son Shareef, soccer star Sydney Leroux, and 2 Chainz also made tattoos on their body for Kobe. Additionally, Rapper The Game showed his love for Kobe and got the number "8" tattooed on above his left eye.
About Kobe Bryant's death
Last month, the retired basketball player Kobe, 41 was traveling in his his private helicopter over Calabasas. His daughter Gianna, 13 was also with him. A fire broke out in the Sikorsky S-76 Chopper at around 10 am and it came spiraling down the sky. It was a foggy morning as per the reports.
Reports state that nine people died in this crash which had no survivors. And now, Vanessa filed a wrongful death suit against the company Island Express Helicopters which operated the helicopter that killed her husband and little daughter.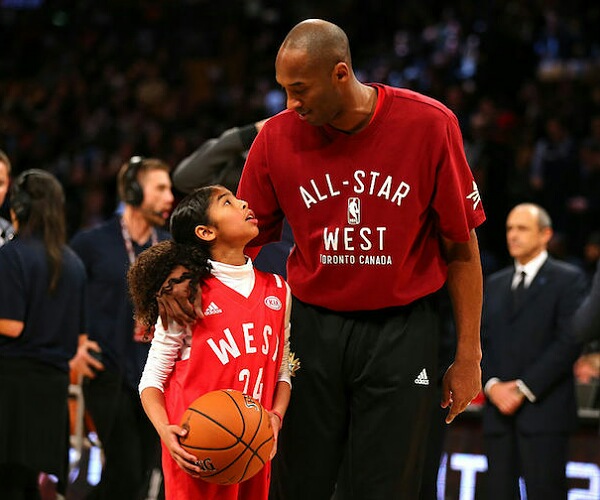 The case is in the Los Angeles County Superior Court and alleges that the pilot of the doomed aircraft Ara Zobayan did not use the proper piloting to prevent and save the helicopter. The lawsuit states:
"Defendant Island Express Helicopters' breach of its duty and negligence caused the injuries and damages complained of herein and Plaintiffs' deceased, Kobe Bryant, was killed as a direct result of the negligent conduct of Zobayan for which Defendant Island Express Helicopters is vicariously liable in all respects,"
Source: New York Post