Ringo Starr's son Zak Starkey weds Sharna Liguz on their daughter Luna's 1st birthday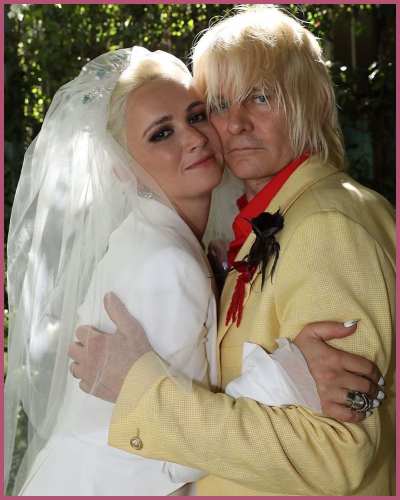 Zak Starkey is an English rock drummer who is better recognized as the son of Ringo Starr
He recently married his longtime partner Sharna Liguz on 21st March
The two chose March 21 for their wedding because their one-year-old daughter, Luna Lee Lightnin, was born on the same date last year
---
Sharna Liguz, 37, and Zak Starkey, 56 are officially couples!
English musician Ringo Starr's son Zak Starkey walked down the aisle with his longtime partner Sharna Liguz on Monday, March 21, 2022.
The wedding took place in an intimate ceremony in front of family and friends at the Sunset Marquis in West Hollywood. Their wedding was officiated by British reggae singer Pato Banton.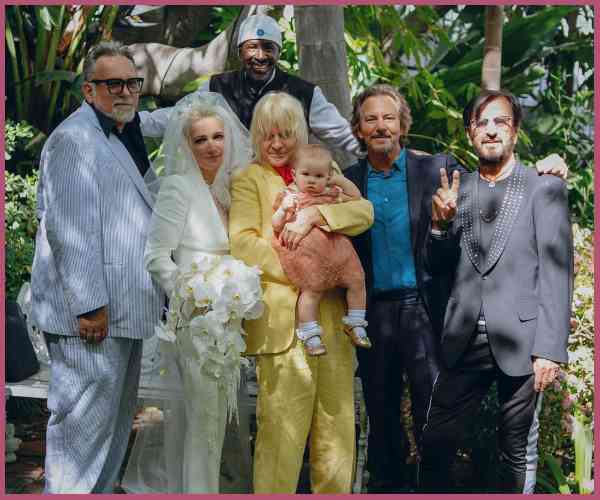 The couple is already parents to a daughter Luna. Sharna and Zak have been together for nearly two decades. They together co-founded the record label Trojan Jamaica.
For their big day, the bride wore an Alexander McQueen gown whereas the groom looked stunned in a yellow suit underneath a red formal shirt. The two chose March 21 for their wedding because their one-year-old daughter, Luna Lee Lightnin, was born on the same date last year.
Also read "Inside Glenn Maxwell and Vini Raman's luxurious wedding ceremony at sprawling Yarra Valley winery"
Sharna Liguz and

Zak Starkey Wedding

The 56 years old Grammy-winner was given away by his father, Beatles legend Ringo Starr while Liguz's photographer father Andrzej did the honors on her end at the ceremony. Similarly, Pearl Jam rocker Eddie Vedder and The Smiths guitarist Johnny Marr served as Starkey's best man.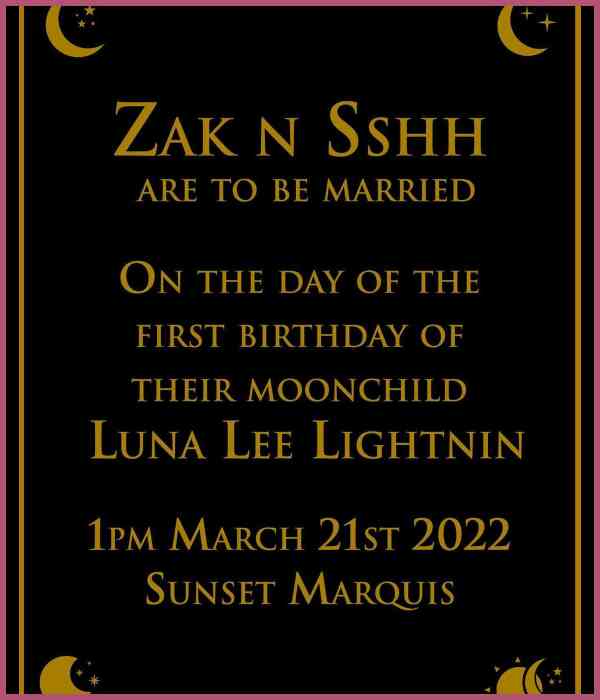 The guests were Starr's wife Barbara Starkey, Augusta Tigrett, the daughter of Starr's first wife Maureen, fashion publicist Kelly Cutrone, and more for their nuptials.
The newlyweds couple shared in a statement to PEOPLE on Thursday.
The statement reads,
"After 18 years together, Luna's umbilical cord kinda tied the knot but we wanted to make it official and share with our friends and family in the U.S., before doing the same in Jamaica and the U.K.,"
Also read "Lisa Bonet photographed with wedding ring amid reconciliation rumors with divorced husband Jason Momoa"
Similarly, Zak shared the news along with their wedding cards on his respective Instagram account with the sweet captioned.
"Great to be solid with the greatest girl in the world. And to celebrate Luna's no1 birthday. Thanks to everyone who came from near far wide abstract and online. Our dearest friends in da USA- great to see u at our wedding and experience true party stamina. Feels great to be wed to the woman I have loved for 18 years."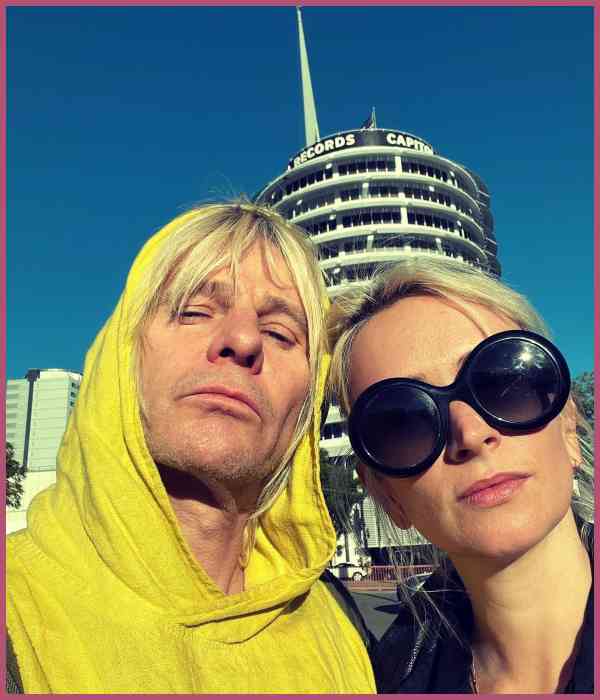 Sharna has also posted a couple of pictures from their wedding ceremony in which all of them seem super comfy having enjoyable with the double celebration.
She also captioned the images,
"Love on Love on Love 21/03/22."
Who is Sharna Liguz?
Sharna Liguz is an Australian singer just like her husband Zak Starkey. She is a member of the electro-punk duo band Sshh, created by herself and Zak.
The band is popular for hit songs like Rising Tide, Hold That Body, Extra Extra, All The Young Dudes. Presently, she resides in London, UK.
Further, she is a step-mom to Tatia Jayne Starkey. Starkey was earlier married to Sarah Menikides with whom he shared a daughter Tatia. Starkey and Menikides were married from 1985 to 2006.
Tatia is also a bass musician who is already a mother of a son, Stone Zakomo Low, whom she shares with her partner and director, Adam Low.
Also read "Heartwarming To Watch China's Oldest Couple's 90th Wedding Anniversary"