Sharon Case Opens Up About Her Relationship With Mark Grossman!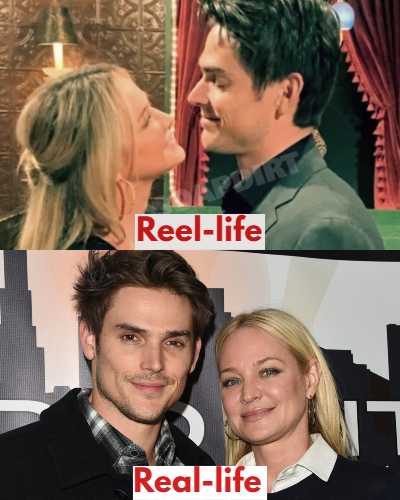 Sharon Case talks about her real-life relationship with Mark Grossman. 
The Young and Restless star confirmed they are a real-life couple on 90210MG. 
Fans who followed the couple on Instagram already knew about their relationship. 
---
The Young and Restless star recently opened up about her real-life romance with Mark Grossman. She also talked about how easy it was for them on-screen as they are a couple off-screen too. Many fans also noticed how close Sharon and Adam got so close in Young and Restless despite the current COVID protocols.
Sharon and Mark are an off-screen couples
The American actress appeared on 90210MG with the podcast hosts Jeannie Garth and Tori Spelling. Both of them admitted being a big fan of Y&R during the podcast. Meanwhile, the actress revealed her real-life romance with the actor saying:
"I mean, we've never talked about it so bluntly, but I guess the reason why we finally mentioned it to the studio is just so that we wouldn't have to distance in case the show wanted to write us in scenes together."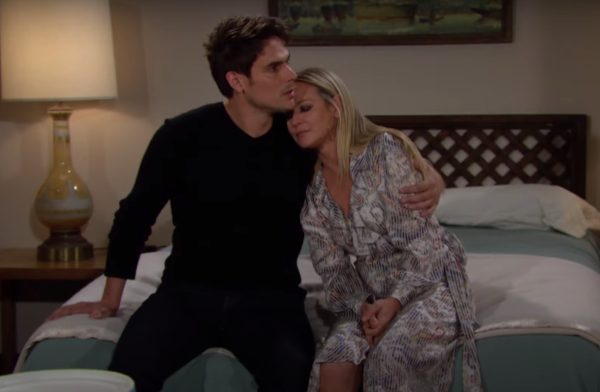 As per the current strict COVID protocols, the co-stars are not allowed to kiss or hug each other on the set. The actress confirmed the actors still can't kiss or touch the co-stars on the Y&R set. As the couple was quarantining together in real life too, Mark and Sharon could touch or kiss on the set for the scene.
The couple who followed them on their social media already knew about their relationship. They continuously shared their adorable snaps together while celebrating birthdays and trips to new places.
Are they engaged?
After fans noticed a ring on Sharon's finger, fans assumed Mark may have proposed to the actress. Meanwhile, the couple has not made any official announcement about their engagement. This is why it is not sure if it is just jewelry or an engagement ring. As they are a celebrity couple, people want to know where their relationship is going on.
Their fans are very excited about the possibility of their engagement. After a few fans noticed an engagement ring, there was a series of comments trying to know if Mark has gone down the knees.
The couple crossed the path for the first time in Y&R when Mark took the role of Adam on the show. The actor also gushed about Sharon saying she is the first person on the show with whom he has built any rapport. Back in September 2019, he also posted a romantic video of himself dancing with the actress.
More About Sharon Case
Sharon Case is a reputed actress and former model from the United States. She is famous as a soap opera actress for appearing in a couple of hit shows such as General Hospital and As the World Turns.
Furthermore, Sharon has also won the 1999 Daytime Emmy Award for Outstanding Supporting Actress in a Drama Series The Young and the Restless for her brilliant performance. See more bio…