Shattered personal life! The daughter of American actress Hayden Panettiere, Kaya, 4 is with her father in Ukraine and Hayden has a domestic violence case against her current boyfriend, Brian Hickerson!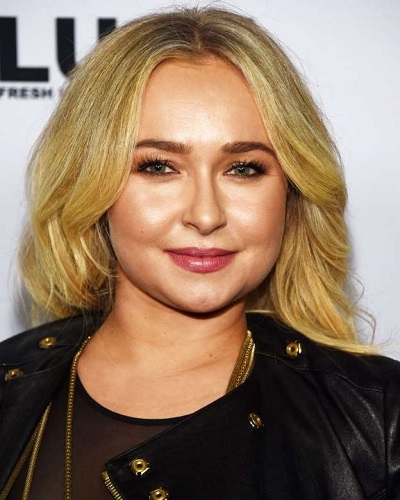 It looks like American actress of Nashville fame, Hayden Panettiere, 29 is not lucky at the personal front! Her life is in shatters! She has split from her ex-fiance, former professional boxer Wladimir Klitschko, 43. Her daughter, Kaya, 4 is with Wladimir 5000 miles away in Ukraine. Hayden is also locked up in a domestic violence case with current boyfriend, Brian Hickerson.
Hayden Panettiere and her relationship with Wladimir Klitschko
Actress Hayden, 29 was dating her co-star Milo Ventimiglia from December 2007 to February 2009. Later, she met the world's heavyweight boxing champion from Ukraine Wladimir Klitschko in 2009. They were at the book launch party of a mutual friend. They soon began dating. But in May 2011, Hayden announced that they have split. The reason was that it was difficult with the long-distance nature of the relationship.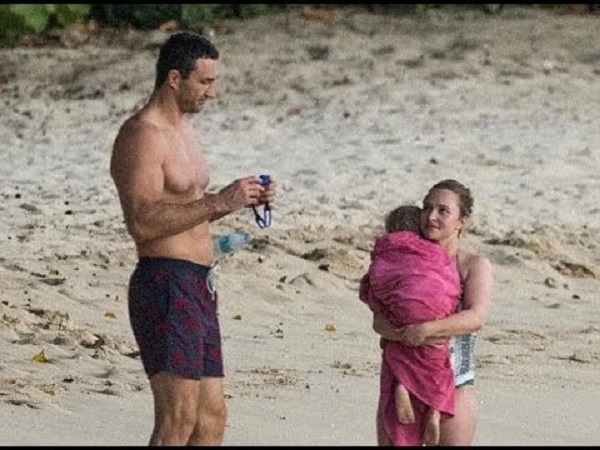 They tried to work it out again and in April 2013, Hayden confirmed that they are again dating. In October 2013, the couple engaged. In December 2014, Hayden gave birth to her daughter, Kaya. But they broke again and in August 2018, Hayden's mother confirmed that her daughter has split from Wladimir.
Hayden Panettiere's daughter Kaya in Ukraine
There was some news in between that Hayden's daughter, Kaya is residing with her father, Wladimir in Ukraine. She is away from her mother. But in February 2019, Hayden had shared a picture on her social media in which Kaya could be seen strapped in a car seat and sitting beside Hayden. She captioned it:
"Sweet moments with sleeping babes."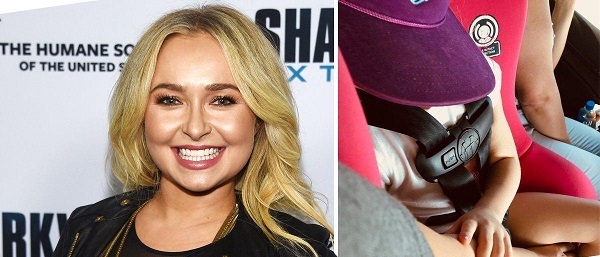 Hayden was probably on a vacation with Kaya at that time. But now People has confirmed that Kaya has been residing with her dad since August 2018 when Hayden and Wladimir split. A source told People magazine:
"Her life is in flux with her daughter living away, and she has other issues weighing on her mind."
In 2018, Hayden's mom Lesley Vogel had stated that Hayden travels to Europe to visit Kaya often. An insider said:
"It's heartbreaking and challenging. They didn't spend the holidays together. It's disturbing and she'll have to figure out how to manage this. It's not an easy scenario."
Hayden is trying for a positive co-parenting relationship with Wladimir but the wide distance is the problem.
Hayden Panettiere and her current boyfriend Brian Hickerson
The Nashville actress Hayden began a relationship with Brian Hickerson in August 2018. But the relationship was not a smooth one. Brian was abusive physically. In May, Brian had punched her face multiple times with his open palm and Hayden had gone dizzy due to it. A case of domestic violence was registered against Brian and it is ongoing in court. On 17 July 2019, Brian had appeared in the Los Angeles Superior Court for the case. He has felony charges for domestic abuse levied against him.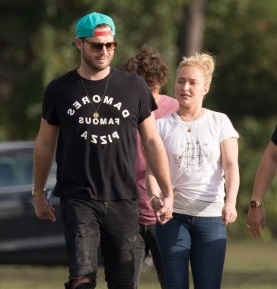 Hayden's close ones are begging her to end her relationship with the abusive Brian. They want her to straighten things up in her life and move ahead and out of this troubled relationship. A source revealed:
"It is totally out of control and she has to get over this guy."
Brian is a real estate agent and is out of jail on a $ 50k bond.
Short Bio on Hayden Panettiere
Hayden Panettiere is an American actress, singer, and model who is famous for her role as a cheerleader Claire Bennet on the NBC sci-fi series 'Heroes' from 2006 to 2010. Also, she is recognized for her performance as Juliette Barnes in the musical series 'Nashville' from 2012 to 2018. More Bio…
Source: People, Daily Mail, Wikipedia