Model Shaun Ross Engaged to Actor David Alan Madrick!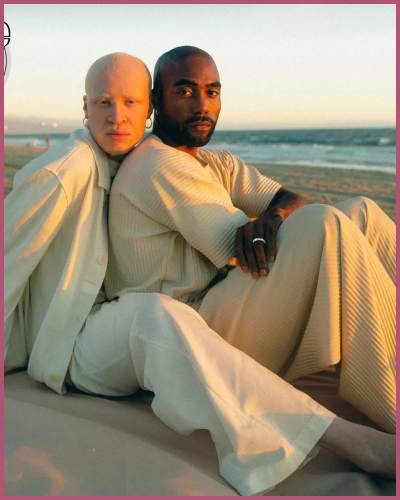 Shaun Ross and David Alan Madrick got happily engaged on July 7, 2022.
The gay couple only revealed the news of their secret engagement on August 10, 2022.
American model Shaun Ross kneeled down to propose his longtime love for marriage.
---
American model Shaun Ross, 31 is finally the fiance of the Black-ish star David Alan Madrick!
Who is Shaun Ross engaged to?
Gay couple Shaun Ross and David Alan Madrick are engaged to each other after three years of dating. Model Shaun Ross was the one who planned their dreamy proposal at the couple's Downtown Los Angeles apartment.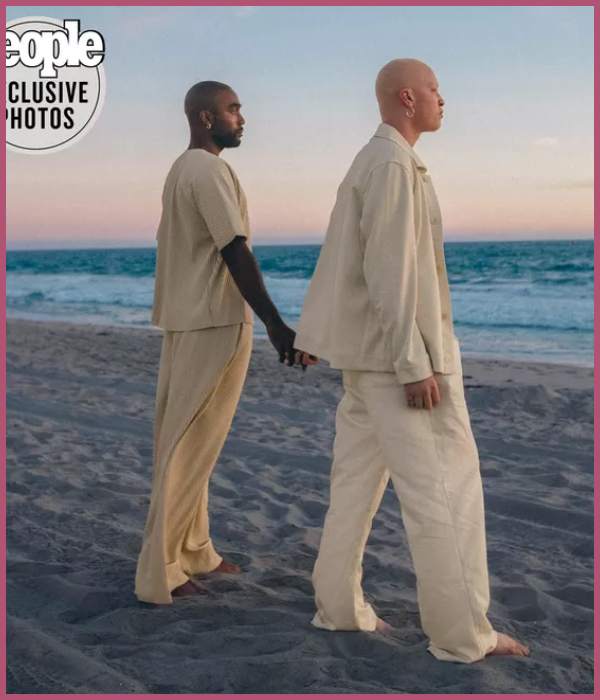 Though Ross initially wanted to pop the big question on the couple's anniversary, he chose to spontaneously feel the moment as per his friend. He further mentioned his Lonparny clothing designer Lee Donaldson's suggestion saying,
"He gave me the inspiration of just doing it at home in the spur of the moment, and that's what I did. I did it inside of the house. To be honest with you, I felt it. I meditated on it and that's how I ended up doing it."
Also, Read Jawan Harris Planned a Proposal during Pregnancy of Tiffany Evans! Find out how
How did families involve in Shaun Ross and David Alan Madrick's engagement?
Fashion model and record producer, Ross also planned the proposal and ring event for a year while involving Madrick's mother as well. He added,
"I had been planning it for about a year. I reached out to his mom and I asked her and she was very ecstatic. She was just like 'You only live once."
After the intimate proposal turn out to be an actor David Alan Madrick revealed how his mother was supportive as,
"My mom absolutely loves Shaun. My mother's a hard woman to please and she definitely loves him and loves the way he loves me."
Also, Read Caity Lotz is Engaged to Kyle Schmid After a Rooftop Proposal!
It was the perfect moment! David Alan Madrick said Yes!
Shaun Ross who was head over hills with his beau David Alan Madrick was the one who thought of the ring ceremony first. He proposed to Madrick for marriage which the gay couple is awaiting now.
Groom-to-be Madrick is blushing while he confessed how it feels to stay committed to your boyfriend,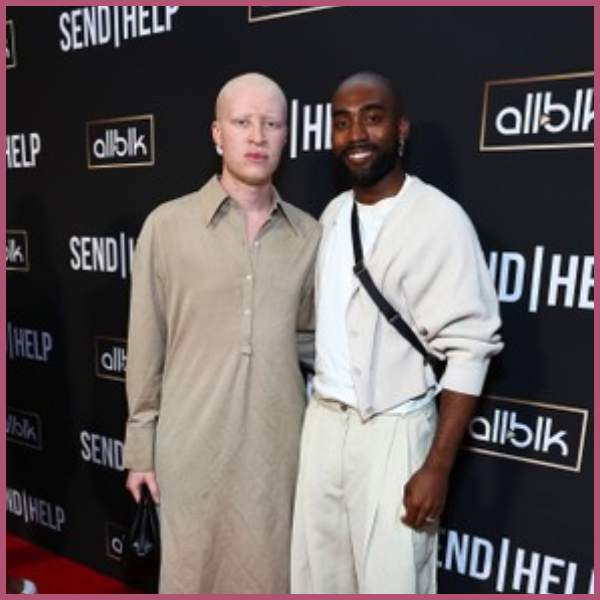 "To me it was perfect. It was me and him in our home. He asked me to come inside to our dining area and he goes on with this speech and I'm like, 'Okay, this is so nice, thank you for this speech.' And then he pulls out the box and I'm looking at it [and] I'm looking at him."
Madrick after responding yes felt like the chosen one and preferred cozying up and watching Degrassi inside the room after turning into fiance. The proposal speech was something auspicious as they say,
"It was 'I love you very much. You allow me to be myself and I feel very safe with you. And one of those things was [also] 'When you're not near me, I miss you and I like to have you close by me."
Also, Read 'I Still Believe' Actress Britt Robertson Is Engaged to Paul Floyd After Rooftop Proposal
A glance at the engagement ring of David Alan Madrick
David Alan Madrick wore a custom OUI Collection ZOE Emerald Cut Diamond Eternity Band set after the loved-up proposal. It was a Jean Dousset designer set with 19 custom-cut Lab Grown Diamonds at 9.5 carats.
It was a handcrafted diamond that the designer completed in nearly three months of craftsmanship. To mark the beautiful milestone of The New York natives who were introduced 11 years earlier, Ross wanted a precious ring,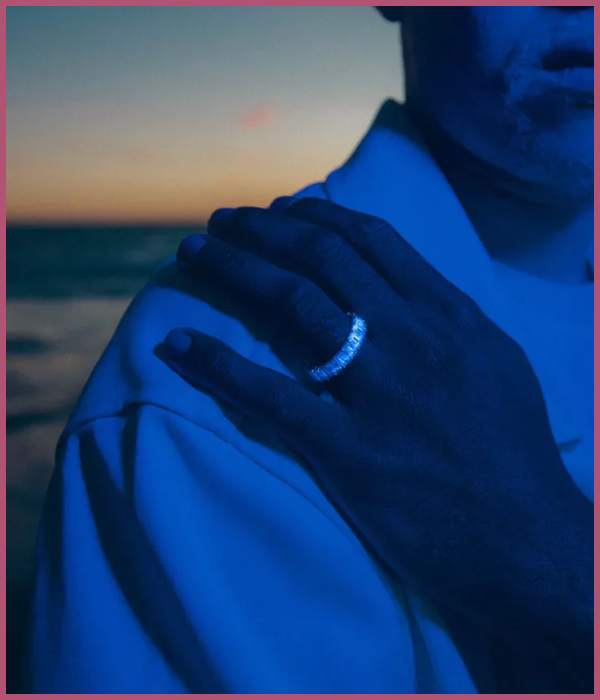 "I wanted to do something that was environmentally friendly. I think that's something that we should all be doing at this point."
Also, Read Calvin Harris Proposed to Vick Hope With an Unbelievably Expensive Engagement Ring!
How did Shaun Ross fall in love with David Alan Madrick?
Shaun Ross and David who are planning marriage now first met 11 years ago. Back then, Ross slid into Madrick's Facebook Messenger DM and it was then when David was straight.
"When I finally let my head rest on his shoulder it felt like I was always supposed to be there. So I think that was the moment for me when I was like, no, I'm kind of curious to see what happens here."
Shaun Ross revealed how he used to flirt but found a soulmate in him three years back. so when will the gay couple tie their knot?
Also, Read Zac Posen's Announced Engagement to Ballet Dancer Harrison Ball!