Is Shaun White dating Nina Dobrev? Past relationships of Nina Dobrev!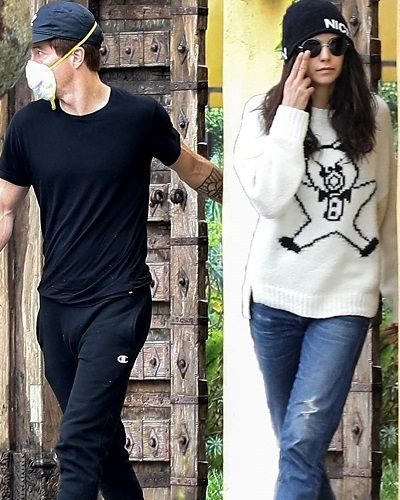 After Nina Dobrev broke up with her boyfriend Grant Mellon, and currently dating Shaun White.
They have confirmed dating each other.
Similarly, they are enjoying their time together.
---
Similarly, on 18th April 2020, Nina shared a clip of her on Instagram where Shaun was seen in her video. Recently, in April Nina was walking her dog Maverick in Los Angeles. On the same day, her boyfriend Shaun was seen coming out of her house.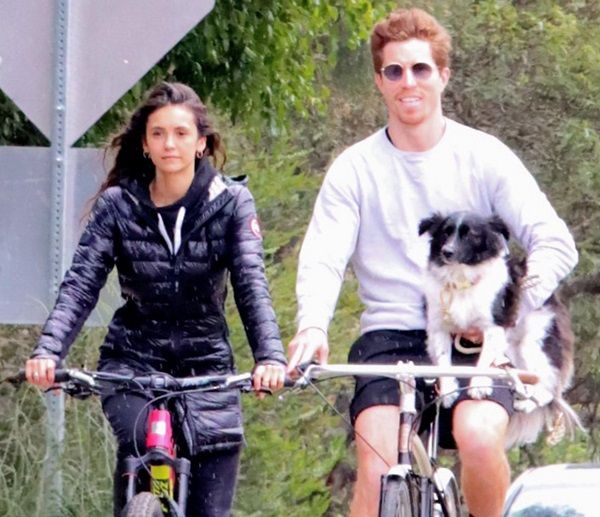 White was wearing a medical mask while going out of the house. Likewise, he wore a dark coat and a pair of sunglasses, shading his face with a baseball cap as he headed into his car.
Nina and her love interest were seen on 22nd March 2020 enjoying a cycle ride together in Malibu with Maverick perched on his lap.
Previously, Shaun had a five years relationship with Sarah Barthel, who is part of the musical duo Phantogram with Josh Carter.
Also read Kate Beckinsale has a new toy boyfriend called Goody Grace and he is almost half her age!
Nina Dobrev grocery shopping
Due to ongoing coronavirus, Nina Dobrev wants to protect herself. On 18th April she shared a video on her Instagram of her showing her grocery washing routine. She opened her short clip at her kitchen sink with her groceries laid out to her side.
Nina said,
"I know that everyone's been talking about washing your hands, and that's super important, but it's also important to wash your groceries when coming back from the store,"
The hands that were shown in the video were not of Nina as the hands were covered in gloves and the arms were thicker and more freckled than her own. It did not take long for her fans to recognize those hands.
Nina did not hint anything wrong with the video until the hands opened up a fruit drink and she took a sip. At this point, she lost her straight face. It shows that she was with her rumored boyfriend Shaun White.
Nina Dobrev's breakup with Grant Mellon
Nina broke up with her boyfriend Grant Mellon after dating for less than a year. But she did not mention their breakup for a long time.
Their breakup came after Nina was seen packing PDA with her Grant during a beach day in Maui, Hawaii.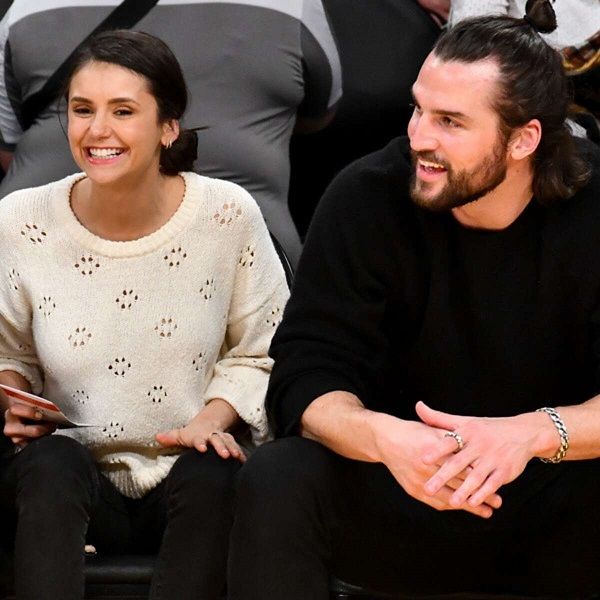 Previously, Nina dated Austin Stowell (2015 – 2016), Alexander Ludwig (2014), Derek Hough (2013), Ian Somerhalder (2010 – 2013), Evan Williams (2009 – 2010), Benjamin Hollingsworth (2006 – 2009) and Derek Theler.
Also read Channelizing breakup energy into something positive! The well-known actress, Lauren Alaina speaks about her separation with John Crist!
Short bio on Nina Dobrev
Nina Dobrev is a Bulgarian-Canadian actress who is immensely popular for her work as an actress in the drama series 'Degrassi: The Next Generation' in which she played the role of Mia Jones along with her role as Elena Gilbert and Katherine Pierce on the CW's supernatural drama series 'The Vampire Diaries'. Read more…
Source: Daily Mail, IBT, US magazine